Merriwa Chamber of Commerce & Industry
The Merriwa Chamber of Commerce & Industry is holding their next meeting on Wednesday 13th July, 6pm, at
The Royal Hotel, Merriwa
.
All local business owners are invited, and highly encouraged to attend.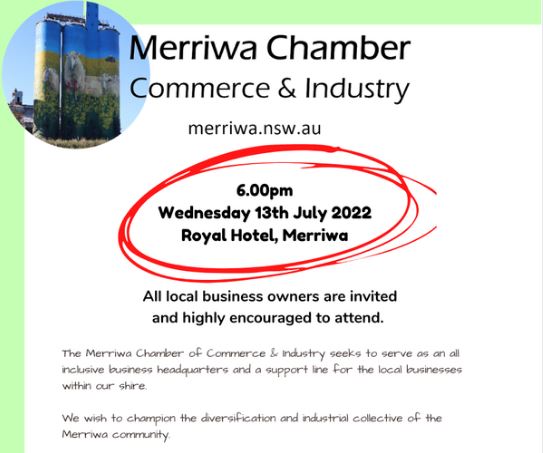 _______________________________
Merriwa Gallery
CALLING ALL CONTRIBUTIONS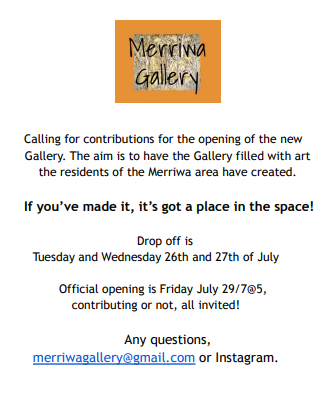 Calling for contributions for the opening of the new Gallery. The aim is to have the Gallery filled with art the residents of the Merriwa area have created.
If you've made it, it's got a place in the space!
Drop off is Tuesday and Wednesday 26th and 27th of July. Official opening is Friday July 29/7 at 5pm, contributing or not, all invited!
Checkout the June/July Newsletter here.
Any questions merriwagallery@gmail.com or Instagram
Merriwa Gallery – 133 Bettington Street, Merriwa
_______________________________
Service NSW
MOBILE SERVICE CENTRE
The Service NSW Mobile Service Centre will be in Merriwa next week to help residents with their NSW Government digital services.
The mobile van will be at the Upper Hunter Shire Council office in Merriwa on Monday, July 11 from 12pm to 3pm.
The Mobile Service Centres offer similar services to physical sites including:
Driver licence, photo card applications and renewals
Driver Knowledge Tests
Working With Children Check applications
Applying for birth, death and marriage certificates
_______________________________
Merriwa Springtime Show
MEETING
REMINDER! Tonight is the Springtime show meeting, 6:30pm, Squatters Corner, Merriwa RSL. Everyone welcome.
_______________________________
Crazy Beanie Day
HOSTED BY THE MERRIWA TOURIST WELCOMING CENTRE & MEN'S SHED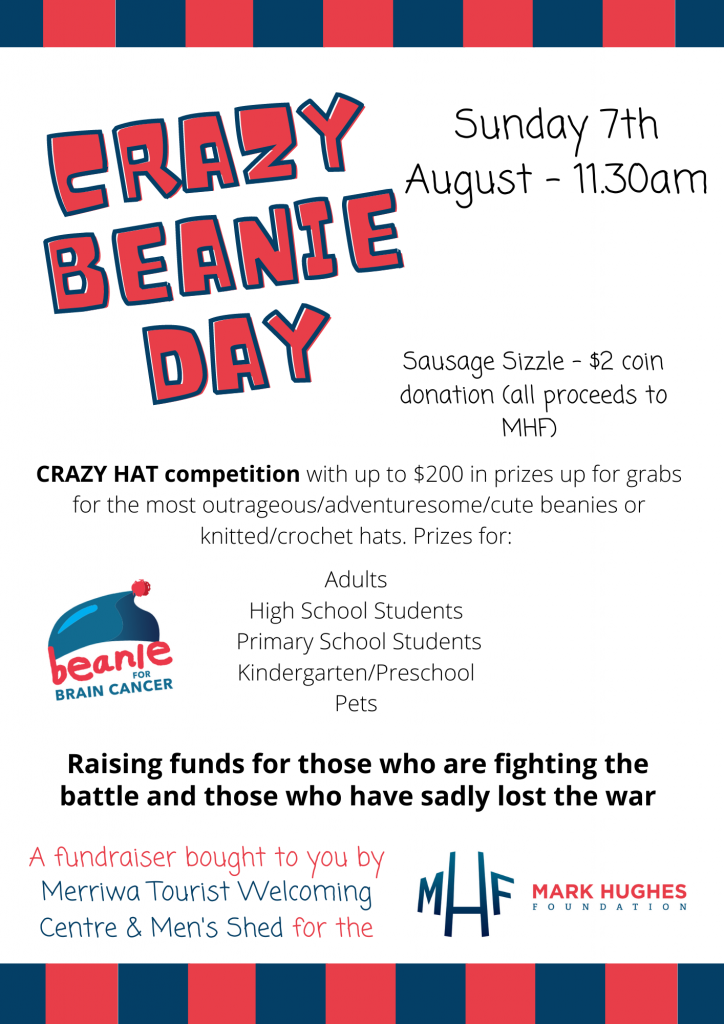 EVERYONE is invited!! Help us raise money for a cause that is close to many of our hearts.
Join us on Sunday 7th August from 11.30am for a Snag and a great time – make sure your sporting your crazy beanie, as there are some prizes up for grabs!!
Hit the 'Interested' or 'GOING' button on our
facebook event page
so that we can guage how many amazing people to expect (we wouldn't want anyone to miss out on a snag!)
Any donation, big or small, would be greatly appreciated! Thanks so much!
_______________________________
Merriwa RSL Club
JASON OWEN SINGS JOHN DENVER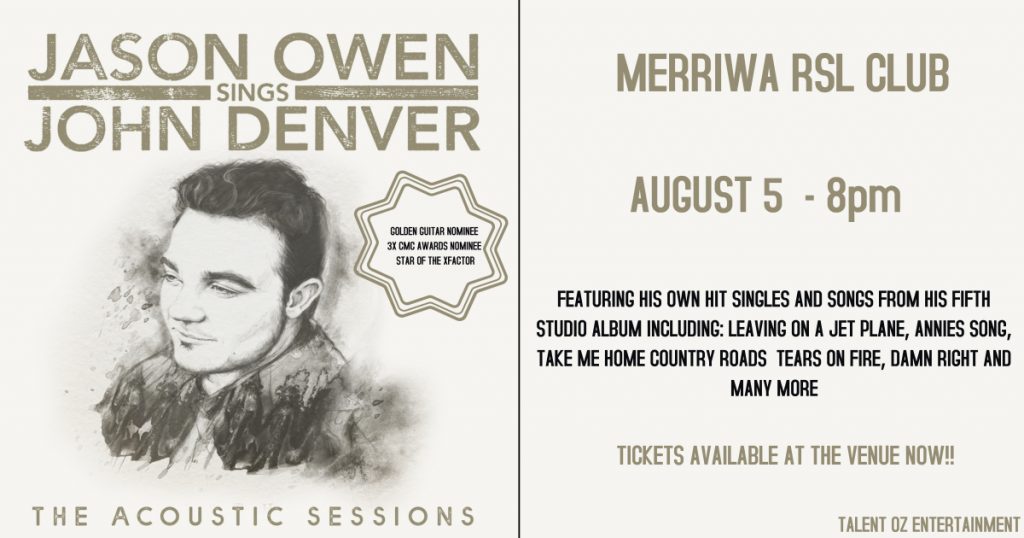 Merriwa RSL Club, August 5th, 8pm. Tickets available from Merriwa RSL phone (02) 6548 2157
________________________________
________________________________
Merriwa Tourist Welcoming Centre & Mens Shed
CRAZY BEANIE DAY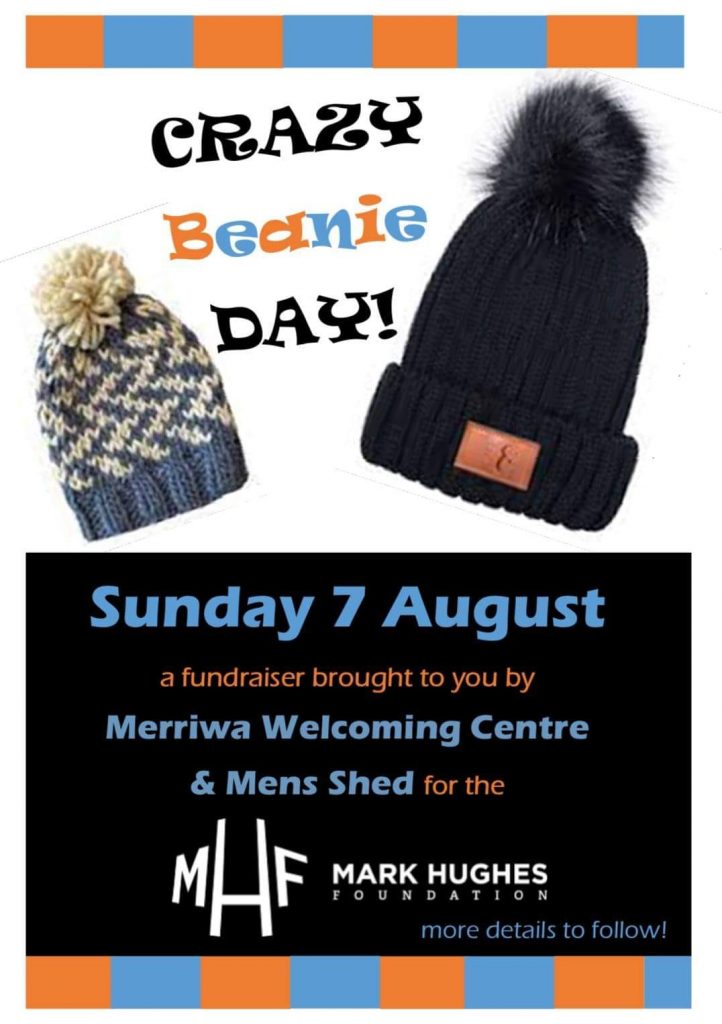 ________________________________
Local Land Services
CULTURAL BURN DEMONSTRATION – MERRIWA
Farmers and land managers are invited to one of our free field days to learn about traditional cultural burning land management practices and how these might benefit restoration and management of woodland remnants and understorey on farms! The field days will include an information session with Den Barber, a Cultural Burn Practitioner at Yarrabin Cultural Connections, followed by a cultural burn demonstration within remnants of Box-Gum Grassy Woodland. Each field day will provide an opportunity to share knowledge and understand the benefits of traditional land management practices for modern farming and woodland restoration.

Details of events:
Wednesday 24 August or Thursday 25 August 2022
Time: 9:30am – 4:00pm
Location: Golden Highway, Merriwa
Locations of the field days will be provided on confirmation of attendance.
RSVP by Friday 19 August 2022 via this link.
Morning tea and lunch will be provided (free)
________________________________
Merriwa Street Scape
The first Street Scape meeting will be held on Wednesday 6th July at the Merriwa RSL Club at 6.30pm. This is to form a committee and to talk about making our Main Street and gardens beautiful. Everyone is welcome to attend
________________________________
Looking for things to keep the kids busy in the holidays? Check out the variety of school holiday
Bookings are essential as places are limited. PH (02) 6540 1183
_______________________________
If you have anything you would like included on our website, email us at merriwaportal@gmail.com