Auto-Immune Resource and
Research
The Auto-Immune Resource and Research Centre will be holding an Education Day at the Merriwa CWA rooms on October 10, 2019. More information soon
Leanne Hook
___________________________________________________
Claim the Dates
Date: Saturday July 20
The Anglican Parish Merriwa would like to Claim the Date for Christmas in July luncheon.
Date: Tuesday November 5
The Anglican Parish Merriwa would like to Claim the Date for Tuesday November 5 – Melbourne Cup Celebration.
Jenny Finnie
______________________________________________
Merriwa Springtime Show
CELEBRATES 110 YEARS
Bring the family and enjoy the fun filled excitement of our home town show.
WHEN: September Friday 20, Saturday 21 and Sunday 22, 2019
Lots of entertainment to keep everyone entertained. These  include:
• Beauhatch Band (local band)
• Wideland challenge
• Fireworks
• Chainsaw art
• Fence post splitting competition
• Steak Cook Off
• Stud Cattle section
• Speed Shear Competition
• Horses events including Campdraft and Showjumping
Further information please contact the Secretary, Mrs Marie Scott 0498 378 500.
Marie Scott
______________________________________________
Merriwa Festival of the Fleeces
BUSH POETS BREAKFAST
The Bush Poets Breakfast is a great opportunity to express your love of poetry. We have three categories this year Children, Local and Open each with two types, either your own written work or previously written works by someone else. The works can be serious, humorous, yarn spinning or anything else that takes your fancy. Please take into consideration tour choices and how they may affect other people. Any performance deemed inappropriate will be asked to cease immediately.
The morning starts at 9.00am at the Merriwa CWA hall, with a breakfast available from 8.00am.
PRIZE MONEY
The total about of Prize money for this event is
$500.00
Children Original $60.00
Children Pre written $40.00
Local Original $120.00
Local Pre Written $80.00
Open Original $120.00
Open Pre Written $80.00
ENTRY FEES
The competition is free to enter.
Closing date for entries is June 1, 2019.
Peta Luke
___________________________________________________
___________________________________________________
NSW Rural Fire Service
BURN NOTIFICATIONS
All Burn Notifications can be reported via the 1300 611 400 (NSW Rural Fire Service Permit Line) – minimum 24hrs notice to be given to the neighbours and the reporting line.
Karin Brazier
______________________________________________________
Gummun Place Hostel
Gummun Place invites the community to the following FREE events in May:
May 30 – Mosaicking Workshops – 10.00 to 12.00noon, 1.00pm to 3.00pm – Create your own mosaic masterpiece! Places are limited to ten, so make sure you book.
This is a jointly funded project supported by Upper Hunter Shire Council and the Merriwa Tourism and Welcoming Centre.
May 22 – Waltz Back in Time – 10.00am to 12.00noon – Take a trip down memory lane as we flick through old photos and memories of Merriwa over morning tea. All welcome! May 23 – Twilight Bingo – 3.00-5.00pm. More information to follow in coming weeks. To book your workshop place or find out more email Hostel Activities Officer Julie Wilton on [email protected] or call 6521 7010.
Julie Wilton
_________________________________________________
Merriwa Senior Citizens
GAME DAYS FOR 2019
• Tuesday July 2 with visitors from Coolah,
Denman and Cassilis
• Tuesday September 17 with visitors from
Muswellbrook
More details on these home days later.
Mary O'Neill
________________________________________________________
Merriwa Country Association
The Kids Cooking went very well over the school holidays, lots of yummy biscuits were cooked and eaten. Looking
forward to the next cooking day. Has anyone have any special things that they wish us to try? Please let me know.
EVENTS COMING UP
International Day:
When: Tuesday May 28, 2019
Where: Merriwa CWA Rooms, 159
Bettington St, Merriwa
Time: 10.30am for 11.00am Start
Cost: $15.00 per person
Come one and all, it's not too late to book. We would like you to book in so that noone goes without food.
Festival of the Fleeces – Saturday:
We will have our doors opened for the Saturday of the Festival. We will have soup, curries, cakes, slices, scones (of course), coffee and tea. Come in and say hello, grab something to eat or drink. We are also having a kid's craft stall out the side of the CWA rooms for the kids to do some craft (at about $2.00 per craft) as well as an old fashion lucky dip. So I hope everyone will come and join us. We also hope to have a busker to entertain us
on the day.
Festival of the Fleeces – Sunday:
We will be having our Bush Poet's Breakfast. We will be having our bacon and egg or sausage and egg sandwiches with tea and coffee. Cost for breakfast is $5.00. Entry will be another $5.00.
Starting at 8.00am until about 11.00am. Come and enjoy an entertaining morning and even give the poetry a go. Please remember to put your entry in by June 1. Prizes to be won.
Hope to see you all there.
OUR NEXT MEETING
Our next meeting is Monday June 3 at 10.00am at the CWA Rooms, 159 Bettington Street, Merriwa. New members are always welcome.
Enquiries to: Penelope Fenley on 6548 3060 or
Kim Clydsdale on 6548 2558 or 0421 910 658.
The CWA Rooms are available for hire at very
reasonable rates by contacting Kim Clydsdale
on 6548 2558 or 0421 910 658.
Kim Clydsdale
________________________________________________________________
Report Illegal Dumping
Upper Hunter Shire Council is urging residents to report illegal dumping, to keep our bushland, parks and public places clean.
Illegal dumping of waste is a serious offence. By reporting illegal dumping you can help prevent damage to the environment and reduce risks to human health. To report incidents of dumping, go to ridonline.epa.nsw.gov.au or phone Council on 6540 1100.
Overall, the Upper Hunter Shire has a relatively low level of dumping compared to other local government areas but there have been a number of dumping incidents in the region this year which are expensive to clean up.
Incidents of illegal dumping are investigated and offenders can be fined or prosecuted.
Dumped materials range from a piece of litter and small bags of rubbish, to larger scale dumping of hazardous waste such as asbestos and chemicals in isolated bushland areas. Green waste is also considered as waste and can spread diseased vegetation and noxious weeds.
Since 2014 Council has been a member of the Hunter/Central Coast Regional Illegal Dumping (RID) squad, formed as part of the NSW Environment Protection Authority (EPA) strategy for dealing with the problem of illegal waste dumping.
The RID squad undertakes aerial surveillance and information is passed on to Council for investigation.
If you see someone littering from their vehicle, you can report them to the EPA, www.epa.nsw.gov.au/your-environment/litter-and-illegal-dumping/report-littering and fines ranging from $250 for an individual and $500 for a corporation can be issued from the information you provide.
By accepting waste on your own land you may also be committing an offence. If waste is dumped on your land, you are responsible for managing the cleanup of the waste and bearing the cost. The owner of the waste and the transporter are also both guilty of an offence. Penalties are severe with the maximum of $250,000 for an individual and $1,000,000 for a corporation.
Landowners need to beware of accepting clean fill (rubble and various soils) onto their land and be certain that they are not accepting illegal landfill. Check the credentials of anyone who offers you free or cheap fill and never accept fill from unknown sources. Before accepting fill, check if any Council or EPA approvals are required.
Kind regards
Madeline Kelaher
Communications Assistant
Phone: 02 6540 1175
Fax: 02 6545 2671
Email: [email protected]
A Quality Rural Lifestyle – in a vibrant, caring and sustainable community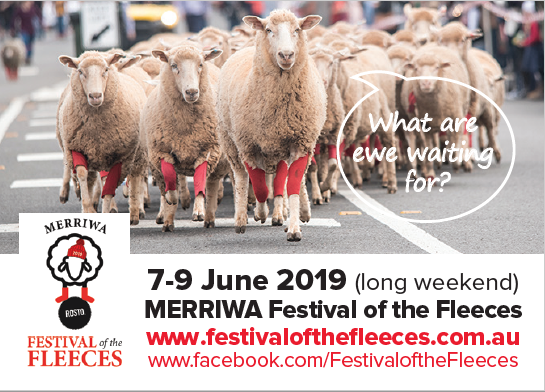 Merriwa Cup Race 2019
______________________________________________________
Timelaps Video Painting of the Merriwa Silos
_________________________________________________________
Have your say on Upper Hunter Shire Council's Operational Plans
Upper Hunter Shire Council is encouraging residents to provide written comment on the Draft Delivery Program 2017/2018-2020/2021 and Operational Plan 2019/2020, which include the operational budgets, capital works program and fees and charges.
The draft documents are on public exhibition from the 1 May 2019 and written submissions are due by 3 June 2019.
The documents outline Council's proposed activities for 2019/2020 including information about services provided and capital works to be undertaken. 
Council is forecasting a balanced budget for the 2019/2020 year of $101 million in both revenue and expenditure.
"This exhibition period is the best opportunity for the community to have their say, to improve or approve of Council's plans and budgets for the Upper Hunter Shire," Mayor Wayne Bedggood said.
"These are Council's main working documents so we are keen to hear your comments.
"People can find out more by attending a public meeting, or by reading it on our website or in Council offices and libraries. A fact sheet on the operational plans is mailed to all residents.
"infrastructure, particularly roads, bridges, footpaths, water supply and sewerage are mostly the 'big ticket' projects however all Council's proposed activities and funding are included.
"It's a big document of 330 pages but you can choose the areas you are interested in, whether that is sports facilities, fees and charges, road repairs or something else," he said.
"We are also looking at changes to our rating structure which will introduce a fairer system without increasing the total levied to farmland and each town area above the approved rate peg.
"Residents should particularly examine the proposed capital works, and fees and charges for Council services and make their views known before the Delivery Program and Operational Plan are finalised," he said.
The draft plans are available on Council's website http://upperhunter.nsw.gov.au/do-it-online/say-it/draft-delivery-program-2017-2019-2020-2021-and-operational-plan-2019-2020.aspx from 1 May 2019 to 3 June 2019.
Written comments can be submitted at Council offices, emailed to [email protected] or posted to PO Box 208 Scone NSW 2337 by 3 June 2019.
Everyone is encouraged to attend the public meetings where a summary of the Delivery Program and Operational Plan will be presented and there will be an opportunity to ask questions and give feedback.
public meetings to obtain feedback from the community
Monday 13 May 2019, 6.00pm-7.30pm, Community Hall, Aberdeen          

Tuesday 14 May 2019, 6.00pm-7.30pm, Council Chamber, Scone

Monday 20 May, 5.00pm-6.00pm, Cassilis Community Centre

Monday 20 May, 7.00pm – 8.30pm, School of Arts Hall, Merriwa

Wednesday 22 May 6.00pm – 7.30pm CWA Rooms, Murrurundi
Council will adopt the final Delivery Program 2017/2018-2020/2021 and Operational Plan 2019/2020 at its ordinary meeting on 27 June 2019.
Daele Healy
Communications Officer
Phone: 02 6540 1110 (Monday, Tuesday, Friday)
02 6540 1358 (Wednesday)
Mobile: 0407 739 512
Email: [email protected]
A Quality Rural Lifestyle – in a vibrant, caring and sustainable community
_________________________________________________________________
___________________________________________________________
Festival of the Fleeces 2019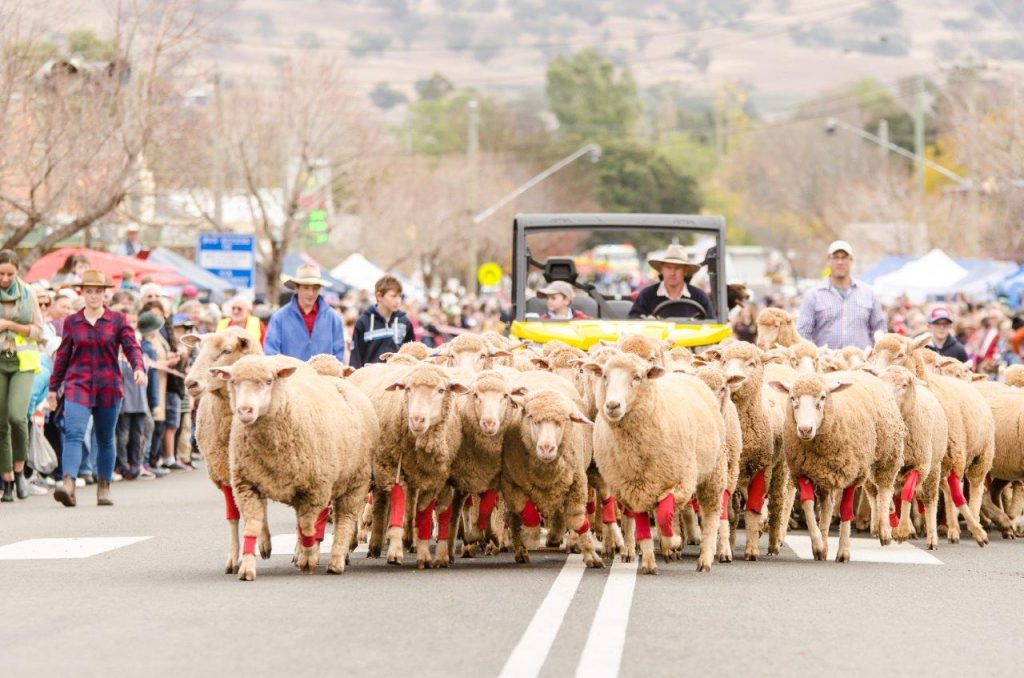 Festival of the Fleeces 2019
Festival of the Fleeces, is back for the June long weekend, 7 – 9 June 2019 with the theme 'Woolstock'.
Like the 1969 Woodstock rural festival, expect bright colours reflected in street decorations, the Opening Night 'Woolstock' party and the Grand Parade.
If you are interested in having a stall, showing off your wheels, entering Saturday's Grand Parade or the Bush Poets competition, or just coming along, all the information on camping, sponsorship, competitions and the program will be available at www.festivalofthefleeces.com.au or from the Merriwa Visitor Information Centre (VIC) by emailing [email protected] or calling 6521 7046.
Chair of the Festival of the Fleeces Committee, Upper Hunter Shire Councillor Ron Campbell urged everyone to get behind the 2019 Festival.
"Festival of the Fleeces celebrates the rich farming history and country lifestyle of this area. I encourage everyone to get behind the 'Woolstock' theme by decorating their premises, entering a float in the parade and buying a ticket in one of the Festival raffles."
Search your cupboards for your best colourful outfit for the Friday Opening Night 'Woolstock' at the Merriwa RSL and be in the running to win a prize. Book your tickets through the Merriwa VIC.
Saturday 8 June 2019 is the biggest day of the festival with street markets and the fun of the Grand Parade led by a flock of sheep in red socks running down the main street of Merriwa, as well as the dog high jump, sheep shearing, and Kids Corner. Saturday afternoon the fun moves to the Showgrounds before the 6pm KABOOM fireworks.
Sunday morning is the Bush Poets Breakfast with popular performer Carol Heuchan, where amateur and experienced tale-tellers will compete for applause and $500 in prizes.
Other great attractions over the weekend include the Hanging of the Quilts at Merriwa School of Arts, and team penning.
Daele Healy
Communications Officer
Phone: 02 6540 1110 (Monday, Tuesday, Friday)
02 6540 1358 (Wednesday)
Mobile: 0407 739 512
Email: [email protected]
A Quality Rural Lifestyle – in a vibrant, caring and sustainable community
_________________________________________________________
Hunter Medical Practice -Update
Dr Noman Jawaad
Dr Ahmed Jalal
Dr Joe Paul
Merriwa – Cnr Brisbane and Mackenzie Streets – 65325013
Denman – 51 – 53 Ogilivie Street – 65473955
Muswellbrook – 80 Brook Street – 65431717
 Currently ours hours are 8am – 6pm over the 3 practices 
Merriwa hrs currently are Monday 1 Dr, Wednesday 1 Dr and Thursday 2 Drs 1 week then the next week is Wednesday 1 Dr and Thursday 2 Drs 
Denman is Wednesday 2 Drs and Thursday 1 Dr 1 weekthen the next week is Monday 1 Dr, Wednesday 2 Drs and Thursday 1 Dr
Muswellbrook is Monday 2 Drs , Tuesday 3 Drs and Friday 3 Drs 
We also have a Diabetes Educator attend our Denman and Muswellbrook rooms, a dietitian attending Muswellbrook as well as a Podiatrist. 
________________________________________________________
True to our theme for this year, Legends, Myths and Fantasy, we are calling for nominations for legends for the following 2019 Scone Horse Festival Awards.
– 2019 Scone Horse Festival VIP
– 2019 Young Achiever
– 2019 Horse of the Year
For more detail please visit our website and download a form.
www.sconehorsefestival.com.au/forms/
_______________________________________________
X-RAY MACHINE TWELVE MONTHS IN OPERATION
It is now twelve months since the activation of the X-ray machine at the Merriwa MPS. Staff from the Muswellbrook Radiography
Department (including pictured radiographer Shandelle Hudson) have been carrying out X-rays in Merriwa on Wednesdays since 7 February 2018.
During this time there have been more than 700 examinations, averaging 14 per day. The availability of X-ray services in Merriwa has helped reduce the discomfort and inconvenience of people with non-urgent medical conditions travelling to Scone or
Muswellbrook.
Since the establishment of the Merriwa MPS in 2009, the X-ray machine sat fully operational and unused until it was activated last year. As a result of representations made by the Merriwa District Progress Association and with the cooperation of Hunter New England Health this very important service has been made available to the local community.
Merriwa Progress Association The terrific response from the public has been so positive, it is being considered whether the
service can be extended to operate for an extra day per week.
Doctors Jasem and Jawaad can refer patients for X-rays at Merriwa. In addition, patients consulting other medical practitioners can book X-rays by calling 02 6542 2093 and asking for an appointment at Merriwa.
Stephen Gowlland
______________________________________________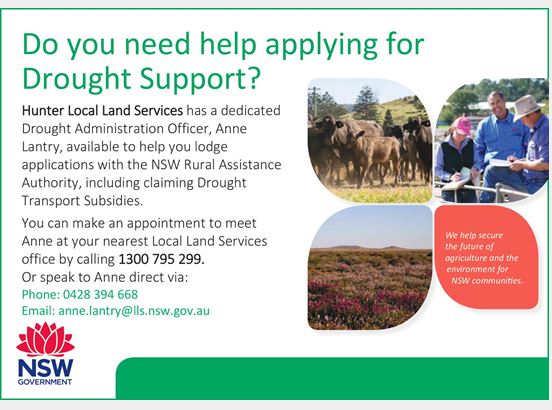 _________________________________________
Merriwa Business Gift Card
____________________________________________
NEMTS Merriwa
FREE TRAVEL FOR FARMING FAMILIES
Merriwa Non Emergency Medical Transport is offering all Farming Families in our District FREE travel to Medical Appointments for the duration of this severe drought.
Just mention that you are a farmer when making your booking. Phone 6548 2653 or at the office in the Bottle Museum, 9.30am to 3.00pm. All types of Medical Appointments are covered by this
offer. We travel to Newcastle, Tamworth and Orange and all in between plus to Sydney.
Bryan Baker
_______________________________________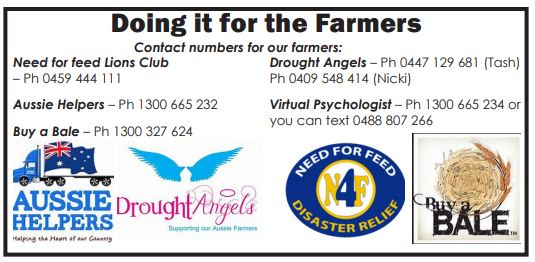 ________________________________________________
Businesses save fees with Upper Hunter Country branding
There's also $1000 grants for a shopfront make-over
The simple act of adding an 'Upper Hunter Country' sticker to an A-frame, chalkboard or tables and chairs on the footpath, will save a business its 2018/19 annual footpath trading licence fees in the Upper Hunter Shire.
Upper Hunter Shire Council is also offering financial assistance to business owners to help revitalise streetscapes in towns across the Shire by way of a grant of up to $1000 to refurbish shopfronts.
The Upper Hunter CBD Shop Front Assistance Fund is to provide one-off assistance to businesses in Aberdeen, Merriwa, Murrurundi and Scone central business districts (CBDs). Council will contribute a one-off allocation of up to $1,000 ex GST (or 50% of project costs – whichever is the least) per standard 15-metre shop front.
These initiatives are part of Council's strategy to encourage shop owners to promote tourism as well as improving the look of Upper Hunter town's CBDs.
The Upper Hunter CBD Shop Front Assistance Fund Application Form and Guidelines are available on Council's website www.upperhunter.nsw.gov.au under Do It Online / Apply for It / Community Grants.
Live link: http://upperhunter.nsw.gov.au/f.ashx/a-zdocuments/Scone-CBD-Shop-Front-Assistance-Program-Guidelines-and-Application-Form-June-2017-Fields_distributed.pdf
Copies are also available from Council offices.
To find out more about Upper Hunter Country branding contact Council's Environmental and Community Services department on 6540 1100.
Daele Healy
Communications OfficerPhone: 02 6540 1110 (Mondays & Wednesdays)02 6540 1358 (Tuesdays)Fax: 02 6545 2671Email:

[email protected]

 UPPERHUNTER.NSW.GOV.AU  A Quality Rural Lifestyle – in a vibrant, caring and sustainable community
_________________________________________________________
Routine X-Rays available at MPS Again
Routine X-Rays are available in Merriwa again, as of last Wednesday, at the MPS, and every Wednesday from then.
If you are a patient of either of the local GPs they can make a booking for you. If you go to an out of town GP or would like to make your own X-Ray booking phone 6542 2093 and ask for an appointment in Merriwa.
___________________________________________________________
Merriwa Cup Race 2019
 ____________________________________
                      Merriwa Community Diary
________________________________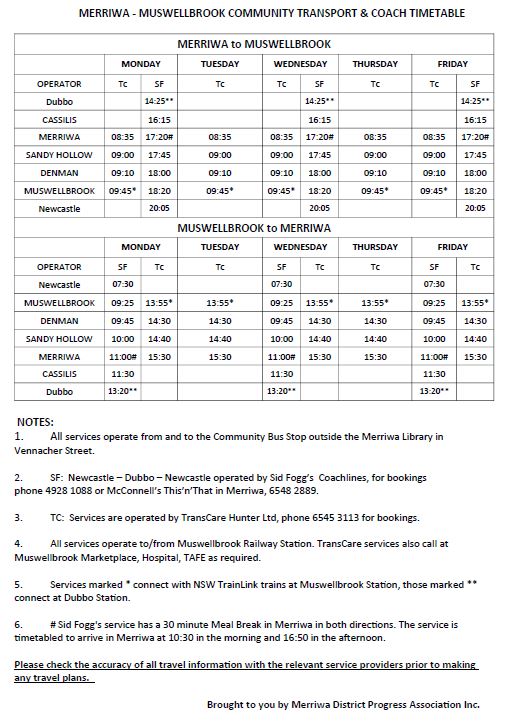 Merriwa Weather Conditions Currently