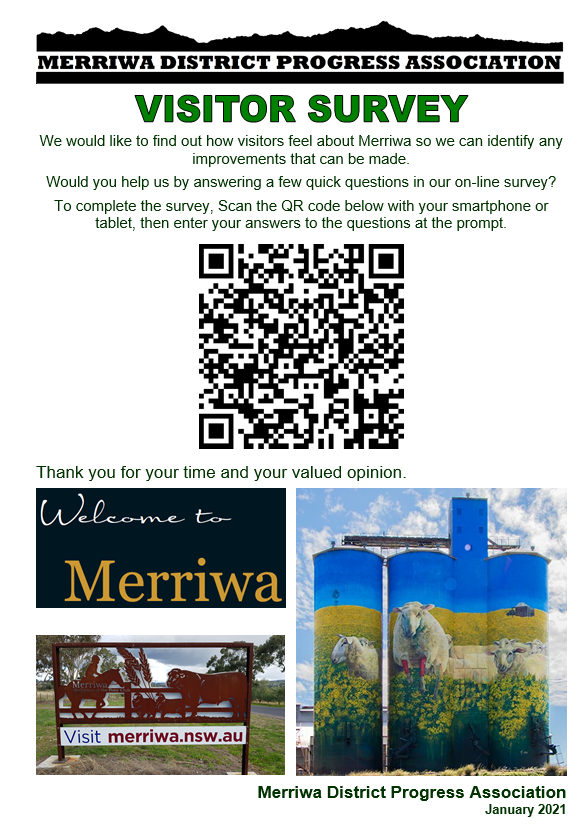 The Survey link is: https://www.surveymonkey.com/r/DPH56QK
______________________________________
­­­­­­ MEDIA RELEASE
13 January 2021
Grants to cover 100% of project costs but hurry, expressions of interest close shortly
Grant recipients will be covered for 100 per cent of project costs under Round 6 of the Australian Government's Stronger Communities Programme (SCP).
Member for New England, Barnaby Joyce, said the special provision will support Australia's economic recovery from the COVID-19 pandemic but applicants were urged to act fast as expressions of interest close January 29.
"We are delivering $150,000 in funding for up to 20 projects across the New England and best of all, the government is picking up the entire bill," Mr Joyce said.
"Many activities are eligible for funding such as community hall upgrades like what we've funded at Nundle, Ben Lomond and Barraba, new sports equipment as we provided to the pony club in Tenterfield or new pre-school play areas like we've delivered in Aberdeen."
In the 2020–21 Budget the Australian Government committed $22.65 million for a sixth round of the SCP with funding of up to $150,000 available for all 151 federal electorates across the country.
A maximum of 20 projects will be funded in each electorate, with successful projects receiving a grant between $2,500 and $20,000.
For this special round, grant funding will be up to 100 per cent of eligible project costs except for local governing bodies where grant funding will be up to 50 per cent of eligible project costs.
"It is important that we fund not only the big infrastructure projects but the smaller ones too because local organisations are vital to the fabric of our local communities here in the New England," he said.
For more information, including eligibility and grant guidelines, visit: business.gov.au/grants-and-programs/stronger-communities-programme
To register your interest in applying for a grant, visit barnabyjoyce.com.au to download an Expression of Interest form and lodge to Mr Joyce's office by Friday, January 29, 2021.
_________________________________________
The Merriwa Community Portal wishes you a happy New Year and a safe one
_______________________________________
Merriwa RSL Club
With the raffles yet to restart all badge draws remain on hold, however we have reintroduced some of our happy hours
with some variations;
Saturday's $5.00 schooners and house spirits 6.00pm till close.
Sunday's $4.00 schooners 11.30am – 12.30pm
Wednesday's $6.00 pint night
Friday's 5.30pm – 7.30pm $5.00 schooners and house spirits.
Our current hours of trade are;
Bar – Monday to Wednesday 11.30am – 9.00pm
Thursday 11.30am – 10.00pm
Friday 11.30am – 11.30pm
Saturday 11.00am – 11.30pm
Sunday 11.00am – 3.30pm
Bistro – Tuesday/Wednesday 5.30pm – 7.30pm
Thursday/Friday/Saturday 12 noon –
2.00pm/5.30pm – 8.00pm
Sunday 12 noon – 2.00pm
Every Sunday lunch we have pork and lamb roast on the menu. As restrictions are lifted these time may vary a little.
Once again I would like to take this opportunity to thank you all for your understanding and
support during these strange and unusual times.
Please note some restrictions have been reimposed and we can now only take bookings of up to ten people, this not
only relates to meals but also meetings.
Matt Morgan
_______________________________
Merriwa Sports Club
BINGO
No bingo for the time being.
BOWLS
Casual bowls available.
GOLF
Casual Golf available. Donations in honesty box.
CHINESE SMORGASBORD
RESTAURANT
NO SMORGASBORD FOR THE TIME BEING
Chinese/Australian Restaurant Closed Mondays,
Open for Dinner Tuesday to Sunday 5.00pm to
8.30pm
Open for lunch Wednesday to Sunday 12noon
to 2.00pm
For bookings and take away – 6548 3228.
WEEKEND RESULTS
Saturday Raffle – No RAFFLES FOR THE TIME BEING
CLUBS OPENING HOURS
Mondays 3.30pm till 6.00pm
Tuesday 3.30pm till 8.30pm
Wednesday 3.30pm till 8.00pm
Thursday 3.30pm till 8.00pm
Fridays 3.30pm till 8.30pm
Saturdays 12.00pm till 8.30pm
Sundays 3.30pm till 8.00pm.
Just a reminder that everyone has to supply
contact details when entering the club premises
and remain 1.5 metres apart
We would like to take them time to thank all our
valued members and guest for your on going
support during these strange times.
Des Snelgrove
MERRIWA WOMENS BOWLING CLUB
Merriwa Lady Bowlers have commenced
playing Mixed Social Bowls on Wednesdays
commencing at 11.00am. Bowlers and non
bowlers are welcome to come and join in a fun
day of bowls and friendship.
Casual Dress and flat soled shoes to be warn.
For further information contact Loretta Cooper
on 0428 482 679, Beatrice Voysey on 6548 2065
or Philomena Constable on 6548 2320.
Loretta Cooper
________________________________________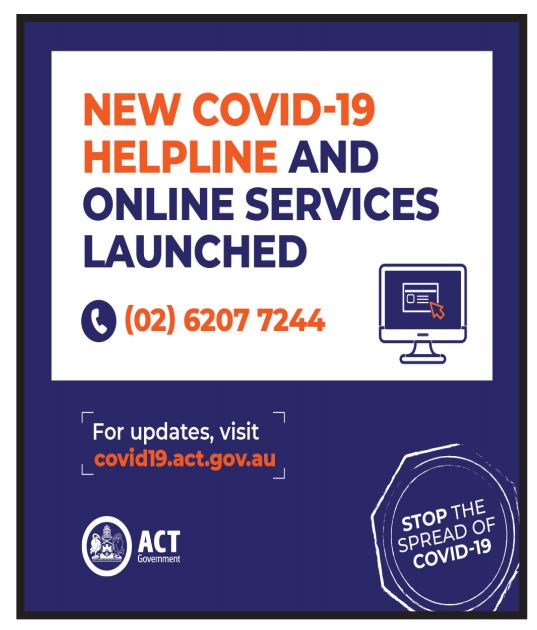 ___________________________________________
Helping Hands
During this period of uncertainty as COVID continues to impact our lives, some are finding it really difficult to stay at home, stay safe and stay connected. Not everyone has the internet, a smart phone or access to social media. Not everyone has family or friends nearby to assist with everyday things like shopping or paying the bills.
Helping Hands is a volunteer network to help those who need it most in our community extending across the old Merriwa Shire boundary. By staying in regular contact with local businesses and services, Helping Hands can help you stay connected with what's available in Merriwa from the safety of your own home.
We can let you know what services are available and help you to access them. We also work with other charities and community organisations to help distribute donated items such as food hampers, gift cards, clothing even occasionally the odd bale of mulch hay for the garden!
We would love to hear from you if you are a senior, living with a disability or someone doing it tough in some other way. There will be more donated items and groceries coming into the district over the next few months so if this is something that could make a difference to you or your family, let us know.
In keeping with Covid restrictions, we can only assist people who have registered with Helping Hands and given us permission to contact them.
To go on the register call (m:) 0499 377 284 Monday to Friday during business hours. Leave a message and we will get back to you! You can also call this number if you'd like to be a volunteer yourself.
Tash Taaffe
Helping Hands
________________________________________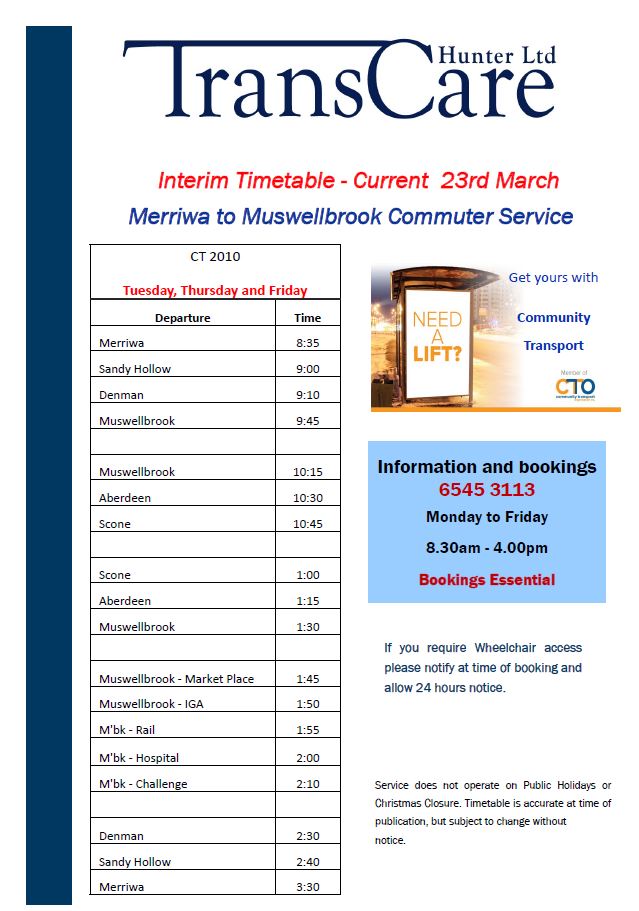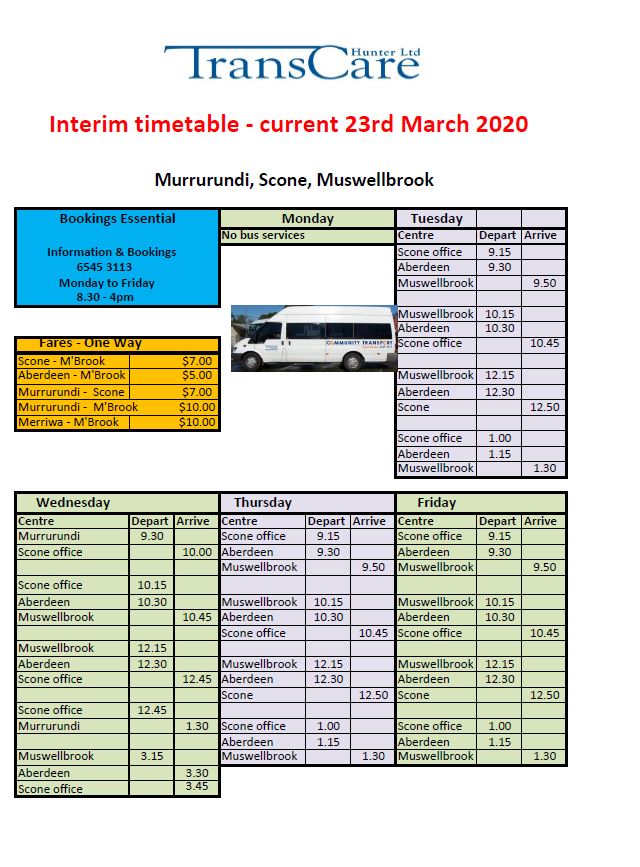 ___________________________________________
Merriwa Surgery
Dr Emad Jasem
Dr Adrian Plaskitt (3 days a Month)
For all your medical needs
Opening hours
Monday, Tuesday, Thursday & Friday 8.30am-5.30pm
Wednesday 8.30am- 2.00pm
Closed for lunch 2.00pm to 3.00pm daily
For bookings please call the surgery on 02 6548-2305
COVID – 19 INFORMATION FOR MERRIWA
SURGERY PATIENTS
We are asking that patients who have respiratory symptoms of Corona Virus (COVID – 19) or similar, Please DO NOT present yourself to Merriwa
Surgery. If you are a patient with respiratory symptoms, we ask that you, in the first instance call the healthdirect hotline on 1800 022 222, prior to calling the surgery.
Presenting yourself to the surgery could result in the surgery being closed and quarantined, leaving the Doctor and staff also quarantined and preventing healthcare to the community. Please think of others during this time.
A phone consult can be arranged for those with symptoms following contact in the first instance with the healthdirect hotline as above. For up
to date information on COVID – 19 please visit www.health.gov.au
Dr Emad Jasem
_____________________________________________
Merriwa Parkrun
WEEKLY FREE 5KM TIMED RUN
What is Merriwa parkrun? It is a 5km run – it's you against the clock.
When is it? Every Saturday at 8.00am.
Where is it? The event takes place at Rotary Park, Telfer Street, Merriwa, NSW 2329.
What does it cost to join in? Nothing – it's free! but please register before your first run. Only ever register with parkrun once. Don't forget to bring a printed copy of your barcode If you forget it, you won't get a time.
Register at https://www.parkrun.com.au/register/
How fast do I have to be? We all run for our own enjoyment. Please come along and join in whatever your pace.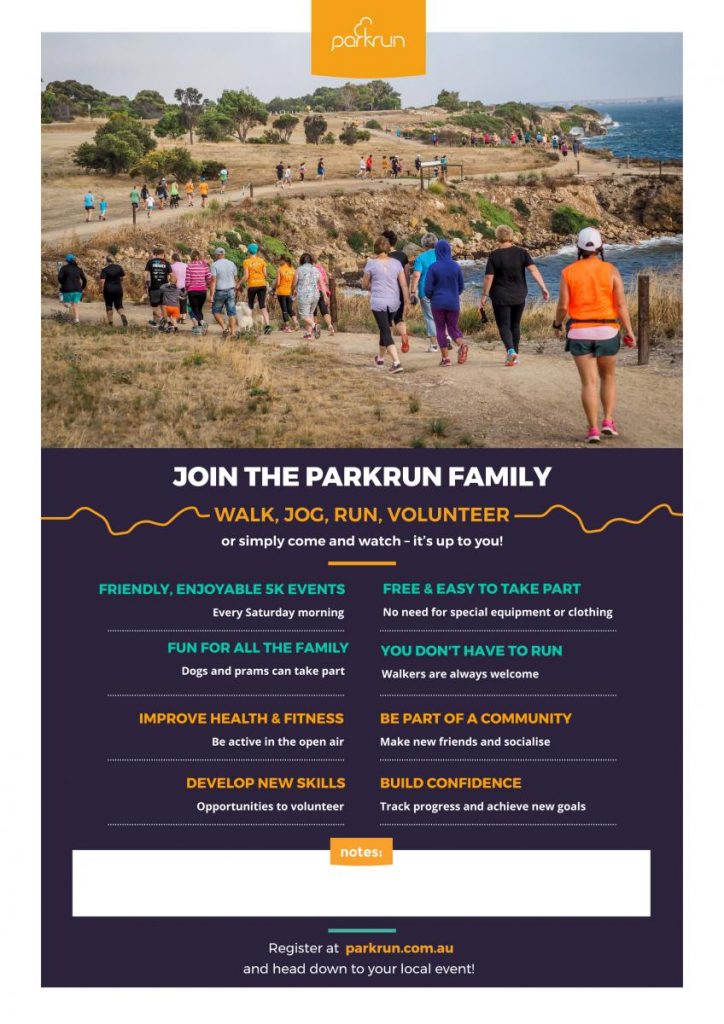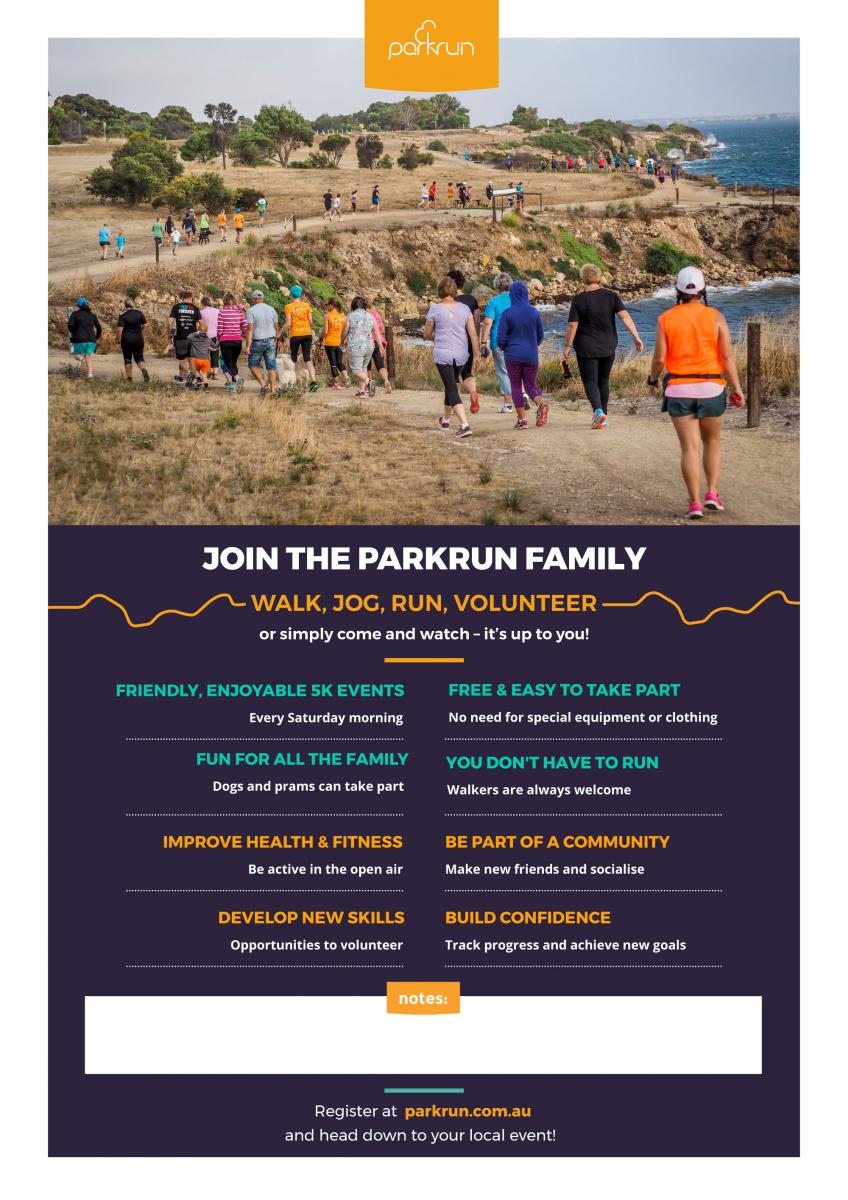 Merriwa parkrun needs you!
It is entirely organised by volunteers – email merriwahelpers@parkrun.com to help. We are friendly.
Every week we grab a post parkrun coffee in Sansko café – please come and join us! Participate in parkrun on Show Day to receive a free ticket to the Merriwa Springtime Show. You must show your barcode and walk/run/ volunteer to receive your ticket.
Ashleigh Golden
__________________________________________
Non Emergency Medical
Transport
We are required to give Area Health at least 48 hours notice of planned trips. To do this we need Clients to make their booking
with us in that time.
Telephone 6548 2653 or Office, Bottle Museum, between 9.30 and 3.30 weekdays.
Lorna Parnell
Office Manager
_____________________________________
Merriwa Business Gift Card
_______________________________________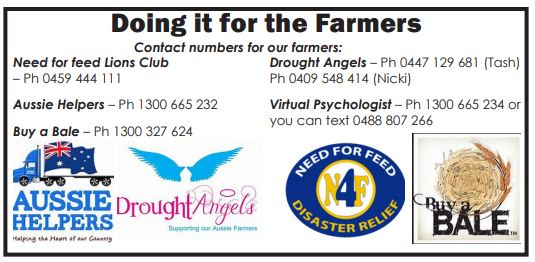 ___________________________________________________________
Merriwa Cup Race 2019
________________________________________________
Timelapse Painting Merriwa Silos
________________________________________________
Merriwa Community Diary
________________________________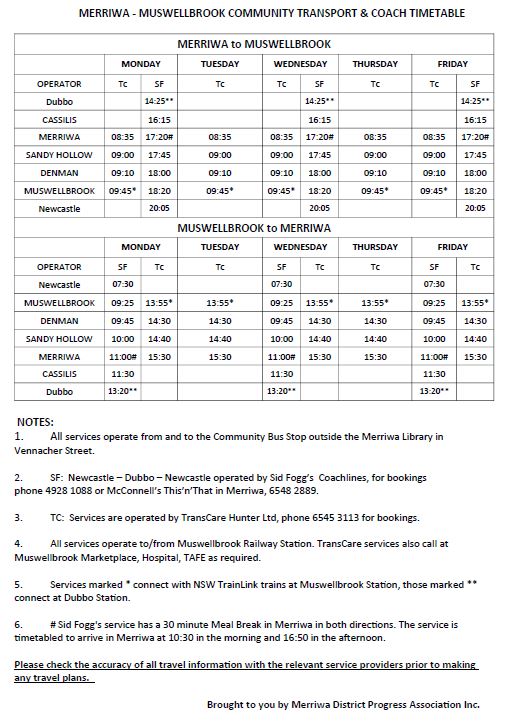 Merriwa Weather Conditions Currently