Merriwa Rotary
WHO READS THE ROTARY NEWS IN THE RINGER?
WELL I WONDER!
Last week's article had a couple of stunning errors, which would seem to have gone unnoticed. So far, it seems that the one hundred year mistake in reporting the foundation of Rotary Australia…. in 2021…. not 1921 is something I got away with. Time will tell, as I expect my pocket will empty out at the next Rotary meeting.
THE PAUL HARRIS FELLOWSHIP
This is an award which Rotary Clubs throughout the world make in order to recognise service given to the community by citizens whom the club would like to honour. It can be given to Rotarians as well as awarded to members of the community whose exceptional service is recognised.
A Rotary Club can earn the right to award a fellowship, by donating $US1,000 to Rotary Foundation.
Rotary Foundation supports many worthwhile causes, the most outstanding of which has, in recent years, been POLIO PLUS a program which has almost entirely eliminated the threat of poliomyelitis…a disease which claimed a heavy toll in Australia and throughout the world until vaccines were developed in the 1960's.
Merriwa Rotary has awarded many Paul Harris Fellowships, usually at the annual Changeover dinner in July.
WELCOME TO BLAZE AID!
At our last meeting, we learned about the great efforts of Blaze Aid crews in replacing miles of fencing and planting thousands of trees in the Cassilis area which was badly affected by the bushfires of the summer of 2019/20.
You have our thanks, Blaze Aiders!
AND FINALLY…. A TEASER…
Who was the internationally known celebrity whom Rotary invited to our last meeting and whose presence we greatly appreciated?
Mark Smith
__________________________________
Gummun Place
THANK YOU
To the community members that brought flowers to the hostel for mothers day a massive thank you.
The ladies loved them and many asked to let people know how much they are appreciated so again from residents and staff.
Thank you for your kindness.
Julie Wilton
__________________________________
Merriwa Hospital Auxiliary
MERRIWA HOSPITAL AUXILIARY MEETING
We wish to invite all members and the community to attend our General Meeting to be held at 2.00pm on Friday May 21, 2021 to be held at the RSL Club. Unfortunately we can still not hold meetings at the MPS hence the RSL venue.
Thank you and hope to see you there.
Elaine Sparrow
__________________________________
Merriwa Central School
NOTICE OF SCHOOL EVACUATION DRILL
Merriwa Central School undertakes annual evacuation and lockdown drills as part of our management plan to ensure students and staff are familiar with these procedures in case of an emergency.
Our alarm system is very effective and can be heard across town from both our primary and secondary campus.
Don't be alarmed next week should you hear our evacuation alarm on Wednesday it is just a drill.
Please feel free to share this information with you neighbours.
Darren Noonan
Principal
__________________________________
Merriwa Country Women's Association
OUR NEXT MEETING
New members are always welcome. So why not drop in and say hello.
Enquiries to: Barbara Campbell on 6548 5131 or 0428 485 131 or Kim Clydsdale on 6548 2558 or 0421 910 658.
The CWA rooms are available for hire at very reasonable rates by contacting Kim Clydsdale on 6548 2558 or 0421 910 658.
Kim Clydsdale
__________________________________
Merriwa Candlelight Vigil and Information Session
Many thanks to everyone that attended the candlelight vigil held on Wednesday evening on the steps of the Merriwa CWA rooms.
The event was held to remember those that have been impacted by family and domestic violence in our community.
Thanks to those who brought in donated items of food for the women's shelter in Muswellbrook managed by Upper Hunter Homeless Support, it was very much appreciated.
On May 25 we will be holding an information session and luncheon at the Merriwa CWA rooms from 11.00am with speakers that work with individuals and families impacted by domestic violence.
The session is for ANYONE who would like to know more about what services are available in Merriwa and Cassilis to help a friend, work colleague, neighbour or family member should the need arise.
This is a joint initiative of Upper Hunter Homeless Support, Merriwa CWA and the Upper Hunter Shire Council.
To register for the free luncheon or find out more contact Community Services Officer Tash Taaffe ttaaffe@upperhunter.nsw.gov.au or m: 0458 574 015.
Tash Taaffe
__________________________________
St David's Uniting Church
PIE DRIVE
Our PIE DRIVE is back! Delivery Date is Tuesday June 22, 2021 – just in time for School Holidays.
Thompson's Pies are our providers and all items are pre-packaged, so will be COVID safe. Thompsons have supplied our Pie Drive items for the past 20 years and they are always a quality item.
Order Sheets will be out in the next week and can be accessed in various places around town, but if anyone is unable access a sheet, please contact Barbara Campbell on 6548 5131 or 0428 485 131.
Barbara Campbell
__________________________________
Merriwa RSL Sub Branch
TO THE PEOPLE OF MERRIWA AND THE SURROUNDING AREAS
We, the Merriwa RSL Sub Branch, would like to say a big thank you for your turnout on ANZAC Day, both for the Dawn and Main Services.
It was so good to see a really strong crowd and we thank you for helping and supporting us on this our day of days.
To help us out in the future, we are wanting to hold a sausage sizzle at the School of Arts on Voting Day, May 22. Please come along and enjoy.
Thank you once again.
Bob Baihn
__________________________________
Upper Hunter Shire Council
MERRIWA TO WILLOW TREE ROAD – TRAFFIC OFFENCES
The MR358 Merriwa to Willow Tree Road has been closed to all traffic since January 21 2021 due to the current risk of landslip in some sections, with signs of movement including cracking observed in both lanes which has continued to worsen.
The closure has been undertaken to ensure the safety of road users, based on geotechnical advice.
Despite all reasonable attempts to stop public vehicles entering the site, some have continued to disregard signage, move concrete and water filled barriers and cut chains and locks.
Therefore Council will be installing surveillance devices this week to record all vehicles illegally entering the site. The collected information will be handed to the relevant authorities for processing.
Council apologises for the inconvenience to the road users and the community, however safety of the community is paramount and persons damaging these safety barriers are potentially harming themselves and other road users.
The alternative route for motorists wanting to travel this road will be via the New England Highway and the Scone to Merriwa Road with expected additional travel time being approximately 30 minutes (44 kilometres)
DELIVERY PROGRAM AND OPERATIONAL PLAN
Council has adopted the Delivery Program 2017/2018-2021/2022 and Operational Plan 2021/2022, which provides the details of how Council is going to fund and action the Community Strategic Plan (CSP) 2027.
Upper Hunter Shire Council is responsible for delivering a wide range of services and facilities, so focusing on what is important to the community is key.
The community is being urged to comment on the Delivery Program and Operational Plan until 28 May. Residents can do this by:
• Attending a public meeting at Scone, Aberdeen, Cassilis, Merriwa, Moonan, Murrurundi
• In person during office hours at any of these Council offices:
135 Liverpool Street Scone
34-40 Vennacher Street Merriwa
47 Mayne Street Murrurundi
• Phone on 6540 1100
• Online at upperhunter.nsw.gov.au
• Email at council@upperhunter.nsw.gov.au
• Post to General Manager, PO Box 208, Scone NSW 2337
Public meeting dates are as follows:
• Cassilis – Cassilis Community Hall – Monday May 17 2021 – 5.00pm-6.30pm
• Merriwa – Merriwa School of Arts – Monday May 17 2021 – 7.00pm – 8.30pm
• Moonan – Moonan Hall – Tuesday May 18 2021 – 6.00pm-7.30pm
• Murrurundi – CWA Rooms – Wednesday May 19 2021 – 6.00pm-7.30pm
For more information visit upperhunter.nsw.gov.au
MERRIWA AND CASSILIS WORKS SCHEDULE
The following construction and maintenance works are happening in Merriwa and Cassilis this week.
• Toilets, garbage
• Parks, sports fields and reserves mowing and maintenance
• Public toilet maintenance
• Bunnan Bridge to Kars Springs construction works
• Bettington Street footpath finalisation of ongoing works
• Driver Reviver ongoing works
• Regional roads, heavy patching.
• Maintenance to Oval 1 canteen.
• Action requests as required
The following roads are to be inspected next for the grading/maintenance program:
• Glenroy Road
• Redwell Road
__________________________________
Merriwa RSL Club
The Friday night Members Lucky Badge 7.00pm draw for $580.00 was not won the number was 369, this week it jackpots to $600.00.
The 8.30pm Members Badge draw worth $700.00 was not won the number was 144, this week it jackpots to $750.00.
The 9.00pm Members Badge draw for $240.00 was not won the number was 387 this week it jackpots to $260.00. LTPS/19/36118
The Sunday Morning Members Badge Draw for $650.00 was not won last week the number was 134, this week it jackpots to $700.00 and will be drawn between 11.30am and 1.30pm and you must be present to win the money. LTP/19/36118
Members must be present to claim any of the draws and present their current membership card upon request. It is an offence to NOT have your membership card on your person when on the premises.
Wednesday Nights from 6.00pm – $6.00 PINTS. For every pint sold between February and June 30, the RSL Club will be donating $1.00 to help with Miranda Boland's recovery, and after 3 months we have donated $1199.00.
Saturday nights – free juke box, pool comp $100.00 first prize, $5.00 schooners and House spirits. From 6.00pm till 10.00pm.
Courtesy Bus – the clubs courtesy bus if available for pickups on Friday's from 5.30pm (you must book by ringing club), with drop offs at 9.15pm, 10.00pm and 11.30pm.
HAPPY HOURS
Friday 5.30pm to 7.30pm
Saturday 6.00pm to 10.00pm
Sunday 11.30am to 12.30pm
Bistro hours – lunch Thursday – Sunday 12.00/2.00pm, Dinner Monday – Saturday 6.00/8.00pm
Matt Morgan
_______________________________
Merriwa Sports Club
We had a great night on Saturday after the races, the band was amazing and everyone looked like they were having a wonderful time! Thank you to everyone who came out and supported the event, as always, we appreciate the support and patronage.
THURSDAY NIGHT POOL AND DARTS – We had a great turn out to darts this week, unfortunately not so many for pool but everyone who was there Thursday night had a fantastic time. Congratulations to Matt Mead on winning this weeks competition. Hope to see more and more people there every week. Only $5 entry for each competition, winner takes the lot!
SATURDAY NIGHT RAFFLES – Come along and enjoy our Saturday night raffles. 10 meat trays and 5 fruit and veg trays up for grabs!! Raffle starts at 7:30pm
Members' Badge Draw draw this week, any time between 6.30-8.30pm. Members draw not won this week, jackpots to $500. Must be here to win it.

HAPPY SATURDAY –All day every Saturday we will be hosting Happy Saturday! $5.00 beers, $5.00 house spirits, $5.00 wine. ALL DAY.
Our bowling and golfing areas are looking absolutely amazing, why not come in for a social game of lawn bowls or golf? We have a great outdoor area for kids to run around in, ask the friendly bar staff for a use of the footy or cricket gear. Contact the Sports Club on 6548 2028 or Brendan Cowell on 0427 027 891 for more information or bookings.
CLUBS OPENING HOURS – Monday to Friday 3.30pm. Saturday – Sunday 12.00pm.

HONKI HAUS RESTAURANT – Honki Haus now doing lunch time specials on a weekend. Come on in for a delicious meal, whether it's for lunch or dinner. Honki Haus Restaurant closed Mondays and Tuesday. Open for dinner Wednesday to Saturday 4.30pm to 8.00pm. Sunday dinners 4.30pm to 7.00pm. Open for lunch Saturday and Sunday 12noon to 2.00pm.
For bookings and take away – 0460 817 606
Brendon Cowell
________________________________________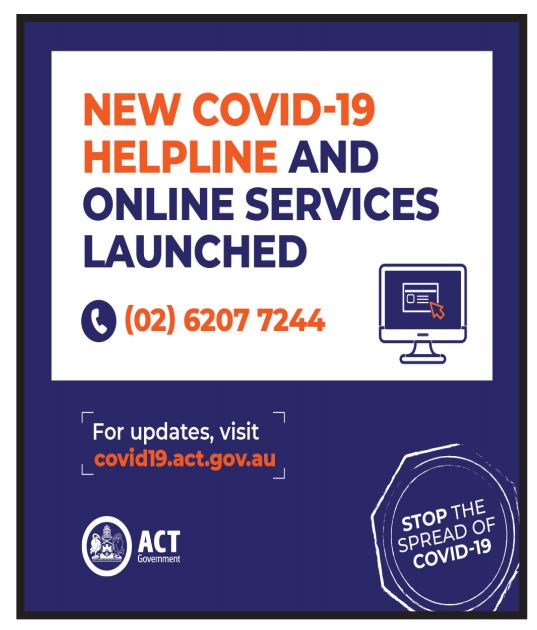 ___________________________________________
Helping Hands
During this period of uncertainty as COVID continues to impact our lives, some are finding it really difficult to stay at home, stay safe and stay connected. Not everyone has the internet, a smart phone or access to social media. Not everyone has family or friends nearby to assist with everyday things like shopping or paying the bills.
Helping Hands is a volunteer network to help those who need it most in our community extending across the old Merriwa Shire boundary. By staying in regular contact with local businesses and services, Helping Hands can help you stay connected with what's available in Merriwa from the safety of your own home.
We can let you know what services are available and help you to access them. We also work with other charities and community organisations to help distribute donated items such as food hampers, gift cards, clothing even occasionally the odd bale of mulch hay for the garden!
We would love to hear from you if you are a senior, living with a disability or someone doing it tough in some other way. There will be more donated items and groceries coming into the district over the next few months so if this is something that could make a difference to you or your family, let us know.
In keeping with Covid restrictions, we can only assist people who have registered with Helping Hands and given us permission to contact them.
To go on the register call (m:) 0499 377 284 Monday to Friday during business hours. Leave a message and we will get back to you! You can also call this number if you'd like to be a volunteer yourself.
Tash Taaffe
Helping Hands
________________________________________
___________________________________________
Merriwa Surgery
Dr Emad Jasem
Dr Adrian Plaskitt (3 days a Month)
For all your medical needs
Opening hours
Monday, Tuesday, Thursday & Friday 8.30am-5.30pm
Wednesday 8.30am- 2.00pm
Closed for lunch 2.00pm to 3.00pm daily
For bookings please call the surgery on 02 6548-2305
COVID – 19 INFORMATION FOR MERRIWA
SURGERY PATIENTS
We are asking that patients who have respiratory symptoms of Corona Virus (COVID – 19) or similar, Please DO NOT present yourself to Merriwa Surgery. If you are a patient with respiratory symptoms, we ask that you, in the first instance call the healthdirect hotline on 1800 022 222, prior to calling the surgery.
Presenting yourself to the surgery could result in the surgery being closed and quarantined, leaving the Doctor and staff also quarantined and preventing healthcare to the community. Please think of others during this time.
A phone consult can be arranged for those with symptoms following contact in the first instance with the healthdirect hotline as above. For up to date information on COVID – 19 please visit www.health.gov.au
Dr Emad Jasem
_____________________________________________
Merriwa Parkrun
WEEKLY FREE 5KM TIMED RUN
What is Merriwa parkrun? It is a 5km run – it's you against the clock.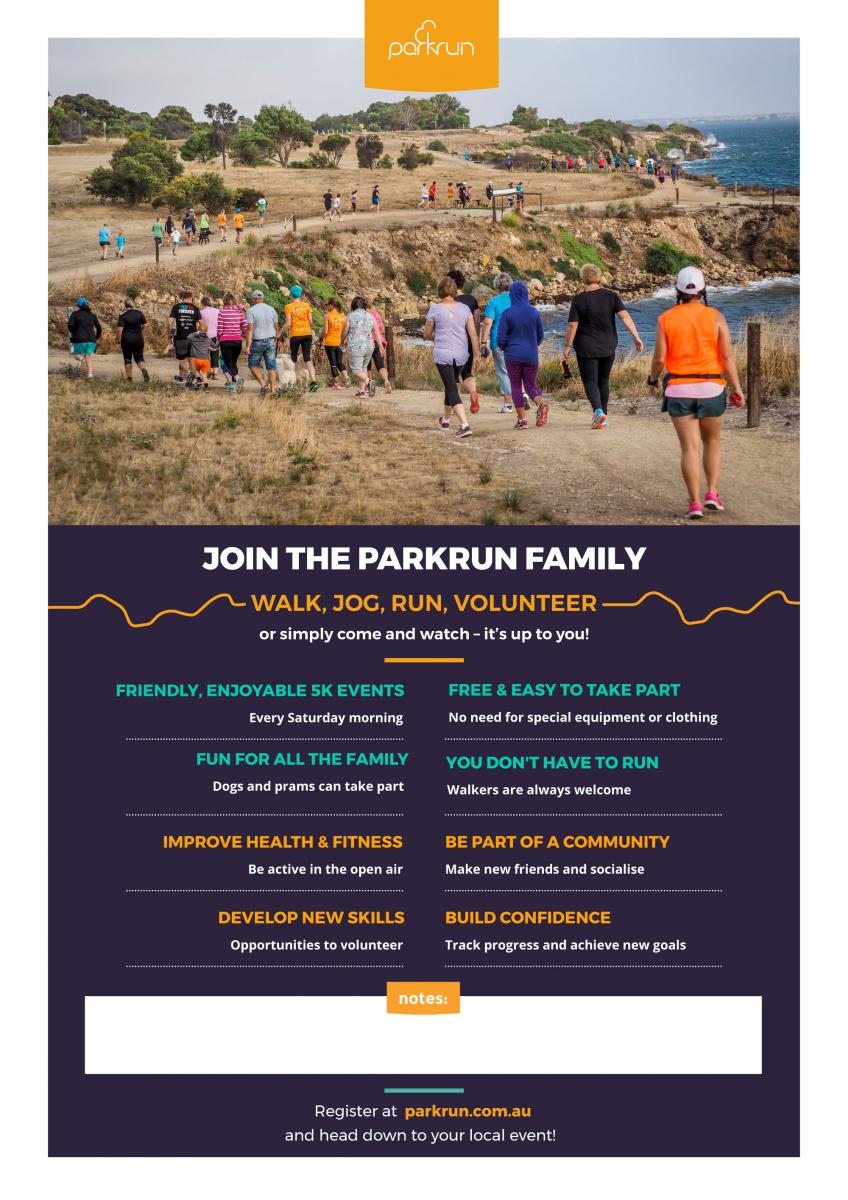 When is it? Every Saturday at 8.00am.
Where is it? The event takes place at Rotary Park, Telfer Street, Merriwa, NSW 2329. See Course page for more details.
What does it cost to join in? Nothing – it's free! but please register before your first run. Only ever register with parkrun once. Don't forget to bring a printed copy of your barcode If you forget it, you won't get a time.
How fast do I have to be? We all run for our own enjoyment. Please come along and join in whatever your pace.
Merriwa parkrun needs you! It is entirely organised by volunteers – email merriwahelpers@parkrun.com to help.
We are friendly! Every week we grab a post parkrun coffee in Sansko café – please come and join us!
Ashleigh Golden
__________________________________________
Non Emergency Medical Transport
We are required to give Area Health at least 48 hours notice of planned trips. To do this we need Clients to make their booking with us in that time.
Telephone 6548 2653 or Office, Bottle Museum, between 9.30 and 2.30 weekdays.
Lorna Parnell
Office Manager
_____________________________________
My Merriwa Local Investment Gift Cards
_______________________________________
Upper Hunter Shire Council
FESTIVALS' NEW FLEECE OF LIFE FOR 2021!
Due to the constantly changing nature of the pandemic the Festival of the Fleeces organising committee have unanimously agreed that the event, as it has traditionally been delivered for 29 years, cannot be held in a manner that is safe and economically viable in 2021.
The Festival of the Fleeces is adapting and the committee has gotten 'COVID-creative' for 2021. Designed to embrace and capture the same community enthusiasm and spirit that this event is known for, the hybrid version will be experienced through a mix of activities.
There will be a showcase of Merriwa from the main street, to the storefronts, to the footpaths, and to front yards. Visual displays and tributes to the history of the festival will lead up to a festival first – an online digital display that brings together two icons of the town – silo art and the traditional running of the sheep.
"We are looking forward to presenting a scaled down digitalised event that still captures the great spirit of the festival of the fleeces. The committee acknowledges the support of the UHSC in running this signature event at Merriwa." Cr Campbell said.
Upper Hunter General Manager Greg McDonald, was informed of the committee's decision and understands the position taken. "it is the committee and the community that guides and leads the organisation of Festival of the Fleeces and I know they have the best interests of the event at heart."
"The support Council has provided for the event in the past as part of the chartered agreement will continue this year and into the future."
Mayor Collison said "I recognise the value of this festival to the Merriwa Community not just in financial terms but in bringing people together to celebrate all that is great in the Australian Wool Industry. I can understand residents may be disappointed that we are not yet able to return to 'life as normal' and have the festival as we want it in 2021, but we are still in the midst of a pandemic, and as such I respect the committee's decision to scale down the event in 2021."
"I encourage you to support the event in 2021, and look forward to attending the Festival of the Fleeces, in all its red sock and sheep glory in 2022."
Maurice Collison
Mayor
_______________________________________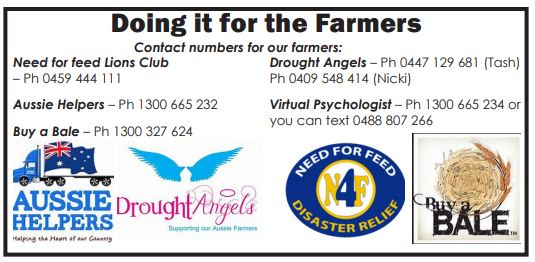 ___________________________________________________________
Merriwa Cup Race 2019
________________________________________________
Merriwa Silos
________________________________________________
Merriwa Community Diary
________________________________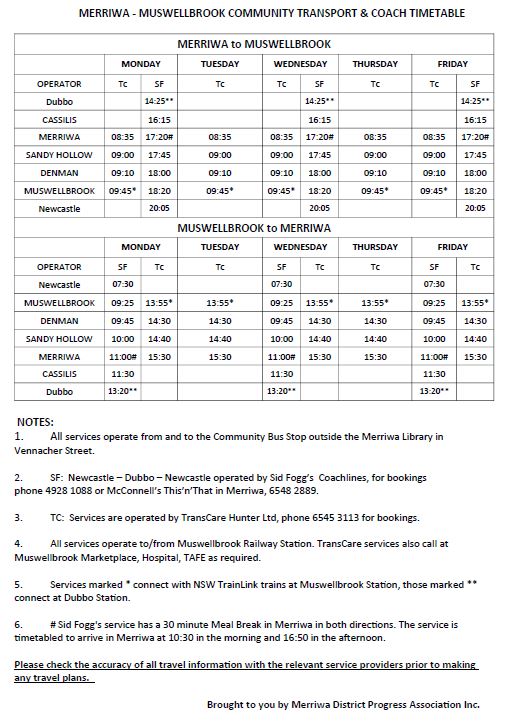 Merriwa Weather Conditions Currently