____________________________________
CanAssist Merriwa
DRAG SHOW
CanAssist will be hosting a Drag Show on July 17, starting at 5.30pm at theMerriwa Sports Club.
Tickets are $50.00. This includes a two course meal, provided by Eat@153, and a fabulous show. There will be games, prizes and a lot of fun.
All money raised will go directly to CanAssist Merriwa. Book your table of eight today, tickets are selling fast!
____________________________________
Merriwa District Progress Association
TWO COUNCILLORS FOR MERRIWA AND CASSILIS
With elections for Councillors to the Upper Hunter Shire due in September this year, it is time for residents in the western portion of the Shire to choose who will represent them on Council for the next term.
This district needs two motivated Councillors who can express the concerns and opinions of the local community at Council meetings. To improve the chances of two western representatives being elected to Council, it is recommended that only two strong nominees stand for election. With local support, all primary votes can be focussed on these two candidates to give them the best chance of success.
Please consider whether you have the aptitude to take on this important role. Although community groups (such as the Merriwa District
Progress Association) and residents are trying to make Merriwa a better place to live, strong local representation on Council is necessary to
support the efforts of these groups and ensure Council's works and services are distributed equitably across the Shire.
An intimate knowledge of the workings of local government IS NOT required. The NSW Office of Local Government holds training courses on how to become an effective Councillor. More information on becoming a Councillor can be found at: https://upperhunter.nsw.gov.au/yourcouncil/2021-elections.aspx AND https://www.elections.nsw.gov.au/Political-participants/
Candidates-and-groups/Candidatenominations-for-local-elections/Six-steps-tobeing-a-candidate.
The upcoming Council term will only be three years due to the last term being extended by a year because of COVID-19, so it's a good opportunity to take on this challenging but rewarding role.
The local community needs your help as its representative on Council. If you can make this very worthwhile donation of your time, the community would be very grateful and you would reap the satisfaction of performing this generous duty. It would be an opportunity to promote that worthwhile project you have been wanting to see implemented.
Stephen Gowlland
https://merriwa.nsw.au/merriwa-calendar/
____________________________________
Non Emergency Medical Transport
Our organization transports residents to medical appointments. We urgently need volunteer drivers to help provide the service. If you can spare some time to assist please contact Joy or Marie at the office weekdays between 9.00am and 12noon. The Bottle Museum in Vennacher
Street. opposite the Swimming Pool. Telephone 6548 2653. Normal Police and Working with Children Checks will be required at our cost. We provide a uniform and reimburse meal costs.
We are in our 24th year having started in May 1998. We transport more than 400 clients to their appointments each year. With an agreement with Cancer Council NSW we are able to transport all Cancer related appointments free of charge. A very nominal charge is made for other appointments. Generally we pick up and return from the clients home.
Bryan Baker
____________________________________
Australia's Biggest Morning Tea
HOSTED BY CASSILIS PUBLIC SCHOOL
Cassilis Public school will be hosting a Biggest Morning tea to share with the community. Please feel free to come along and bring a plate of food to share.
When: Wednesday June 23
Time: 10.00am
Please RSVP by June 21 to 63761009.
Cassilis Public School
____________________________________
Upper Hunter Community and Youth Development and Support Services
We are running another online Youth MHFA Refresher course on Monday June 21 from 9.00am-1.00pm.
Throughout this course, you will:
• Gain an understanding of the latest research in the mental health field
• Learn the 3 key actions for helping someone feeling suicidal
• Work through complex mental health first aid interactions
• Practice mental health first aid skills
NOTE: To be eligible, participants need to have completed the full 14-hour Youth MHFA course within the last three years
Register via the link: https://www.eventbrite.com.au/e/youth-mhfarefresher-tickets-155902750323
If you have any questions, please do not hesitate to get in touch!
Stella Ladikos
_____________________________________________
Merriwa Rotary
LET'S SALE AWAY
A late reminder….Rotary Merriwa will be doing barbecue duties at the large clearing sale to be held THIS SATURDAY, June 19 at 145 Depot Road. If you are planning to be there, there is no need to bring lunch. Rotary will happy to serve you. All proceeds will go to charity.
OUR LAST MEETING
It was our pleasure to host Greg and Lorraine Bevan from Kurri, Rotarians who are involved in a great scheme to assist handicapped children
with a modified form of cricket, aimed at children in Years 3 to 6. It has been very satisfying for the club to find that these special-needs young people have embraced the game with enormous enthusiasm. It has given them the chance to participate in sport, rather than be just sideline lookers-on. Well done Kurri Rotary!
THE ROTARY PLAYGROUNDS
Progress continues. The new food service block is now being constructed. (Our club is not involved in this addition to the Rotary
Playgrounds. It is being sponsored by the Council and financed by government grant.)
We look forward to having a much safer place for users of the facilities at the playgrounds to pull up and "linger a little longer" in Merriwa.
Mark Smith
_____________________________________
St David's Uniting Church
PIE DRIVE
Orders have closed but if anyone has missed a sheet or has forgotten to order we do order extras, but to be sure of receiving the goods of your choice, please call Barbara on 6548 5131 or 0428 485 131 and we can place you on our list.
Delivery Day: Tuesday June 22, 2021 – Orders can be collected from 10.00am – 3.00pm
Place: St David's Uniting Church Cnr Mackenie and Vennacher Streets
If anyone has difficulty with pick up time, contact Barbara on the above numbers and we can make arrangements.
Barbara Campbell
________________________________
RSL Sub Branch
ANNUAL GENERAL MEETING
A message to all RSL Sub Branch Members.
Our next meeting will be on July 11, at 10.30am to co-inside with the RSL Clubs Annual General Meeting.
We would like all members to attend if possible.
Bob Baihn
_________________________________
Merriwa Senior Citizens Association
ANNUAL GENERAL MEETING
Our next meeting and Annual General Meeting will be held on Tuesday June 22 at 11.30am.
Subs are due ($5.00).
Raffle for a $30.00 voucher to be won.
Please bring a plate to share for lunch in the Squatters' room of the club.
Thank you.
Mary O'Neill
_________________________________
Merriwa CWA
CWA EDUCATIONAL GRANTS
The Hunter River Group of the Country Women's Association has available the following Grants:
1. The Hunter River Group Educational Grant valued at $500.00, for a student entering Tertiary Educational in 2022, whether it be for
University, TAFE, or College
2. The Jean Latham Educational Grant valued at $300.00. This grant is available for Year 11 students entering Year 12 in 2022 and reside
in the bounds of the Hunter River Group. To be eligible the student must meet the following criteria:
• Reside within the bounds of the Hunter River Group
• Demonstrate a need for financial assistance.
Mature students may apply. Every application will remain confidential. Applications should be returned to the branch secretary by September 30, 2021.
Robyn McAlister
____________________________________
Carols in the Park
MARK THIS DATE
The Combined Christian Churches of Merriwa would like to hold the next Carols in the park on December 12, 2021 in Apex Park Merriwa.
Covid-19 restrictions may still be in place, so we may have to modify the way we hold the event.
However, please keep this date free.
Cr Ron Campbell
____________________________________
Congratulations
Last Sunday one of Maurice Irvine's Shire Horses boarded a flight from Sydney to NZ. Tullymore Olearia aka Daisy was exhibited at St Heliers Heavy Horse Field Days in May where she won her class, Champion Shire Horse and Supreme Youngstock on her first outing and through the media coverage caught the eye of an overseas Shire breeder.
Daisy is full sister to Sydney Royal Champion Mare and Supreme Shire Exhibit of 2011, Tullymore Premiere Dionella, and is a daughter of Tullymore Prelude Acacia who was our first Shire Horse bred with imported English semen and who herself was Supreme Shire Exhibit at the National Australian Shire Horse Show in Moss Vale 2009. Daisy's sire is Arclid Adonis, imported to Tullymore from England in 2003 who is Australia's most prolific stock getter in the Shire Horse world.
Tullymore Stud is known as the top heavy horse stud in Australia having produced Royal Show champions with three breeds of horses, Clydesdales, Shires and our own breed of harness horses using lighter mares covered with Clydesdale and Shire stallions. There are seven
Royal Shows in Australia and Tullymore horses have won at six of them with SA being the show where Tullymore horses have not yet been
exhibited. Tullymore's greatest achievement was in 2018 when three Tullymore horses took out all the major awards in the Shire Horse competition with Tullymore Eugenia – Champion Mare and Supreme Shire Exhibit, Tullymore Sir Joseph Banks – Champion Stallion/Colt and Tullymore Sir William – Champion Gelding. This was a world first for all three categories coming from the same breeder.
Having been the importer of a number of Clydesdale and Shire stallions over the last 30 years it is a great pleasure to now have one of our own exported to another country.
_______________________________
Working Dog Challenge
With talks of the Merriwa Spring Time Show going ahead for 2021, it is time to ask the question… Who is interested in having the Working Dog Challenge again?
This is a fun event for all dogs, big or small, testing the connection between dog and owner as they complete a course of jumps, climbs, tunnels and gates…
We have a sponsor, with Marie Scott and Stay and Play Photography generously donating prizes for the event. But what were are after is an
indication of people with dogs, willing to give it a go; people to assist on the day with setting up, scoring and packing up.
If you fit into any of these catagories then please feel free to let me know on 0447 219 193.
We will be holding an information session in the near future which will explain the rules of the game. We will also aim to hold a training session prior to the event.
It was an event enjoyed by all in previous years and will be great to have it run again for 2021.
Tina Taylor
_______________________________
Congratulations
Congratulations to the Merriwa Junior Rugby League Football Club for the wonderful weekend you have just organised for all the players. A job well done.
Hylt Cronin
_______________________________
Upper Hunter Shire Council
DRAFT WASTE MANAGEMENT STRATEGY
Upper Hunter Shire Council is asking for feedback in regards to the draft Waste Management Strategy 2021-2031.
The purpose of the draft is to provide further recommendations in respect to waste and resource recovery and to enable Council to transition to a more sustainable waste management framework.
We are holding a number of communitymeetings as outlined below:
• Tuesday June 15 – Aberdeen Community Hall
• Wednesday June 16 – Scone Council Chambers
• Thursday June 17 – Merriwa School of Arts
• Friday June 18 – Murrurundi CWA Rooms
• Monday June 21 – Cassilis Community Hall
• Tuesday June 22 – Moonan Hall
Each session will be 6.00pm to 7.00pm.
No registration is required.
The draft strategy is on display at each of Council's offices and is available at upperhunter.nsw.gov.au
Residents are invited to provide written commentregarding the strategy by 13 July via:
Email: council@upperhunter.nsw.gov.au
Mail: PO Box 208, Scone NSW 2337
DRAFT ON-SITE SEWAGE MANAGEMENT STRATEGY 2021
Council has resolved to implement an update of the Upper Hunter On-Site Sewage Management Strategy.
The strategy provides an integrated approach to on-site sewage management systems within a self-regulating framework of community education, local support services and environmental and public health protection.
The draft strategy has been placed on exhibition for public comment for a period of 28 days from 16 June 2021.
The draft strategy is on display at each of Council's offices and is available at upperhunter.nsw.gov.au
Residents are invited to provide written comment regarding the strategy by 14 July via:
Email: council@upperhunter.nsw.gov.au
Mail: PO Box 208, Scone NSW 2337
MERRIWA AND CASSILIS WORKS SCHEDULE
The following construction and maintenance works are happening in Merriwa and Cassilis this week.
• Toilets, garbage
• Parks, sports fields and reserves mowing and maintenance
• Public toilet maintenance
• Bunnan Bridge to Kars Springs construction works
• Bettington Street footpath finalisation of ongoing works
• Cassilis Community Hall, construction works
• Driver Reviver ongoing works
• Regional roads, heavy patching.
• Golden Highway, Road maintance
• Action requests as required
The following roads are to be inspected next for the grading/maintenance program:
• Vinagroy Road
• Ulan Road
Hannah White
____________________________________
___________________________________
_______________________________
_______________________________
_______________________________
_______________________________
Merriwa RSL Club
The Friday night Members Lucky Badge 7.00pm draw for $580.00 was not won the number was 369, this week it jackpots to $600.00.
The 8.30pm Members Badge draw worth $700.00 was not won the number was 144, this week it jackpots to $750.00.
The 9.00pm Members Badge draw for $240.00 was not won the number was 387, this week it jackpots to $260.00. LTPS/19/36118
The Sunday Members Badge Draw for $650.00 was not won last week the number was 134, this week it jackpots to $700.00 and will be drawn between 11.30am and 1.30pm and you must be present to win the money. LTP/19/36118
Members must be present to claim any of the draws and present their current membership card upon request. It is an offence to NOT have
your membership card on your person when on the premises.
Wednesday Nights from 6.00pm – $6.00 PINTS. – For every pint sold between February and June 30 the RSL Club will be donating $1.00 to help with Miranda Boland's recovery, and after three months we have donated $1199.00.
Saturday nights – free juke box, pool comp$100.00 first prize, $5.00 schooners and House spirits. From 6.00pm till 10.00pm.
Courtesy Bus – the clubs courtesy bus if available for pickups on Friday's from 5.30pm (you must book by ringing club), with drop offs at 9.15pm, 10.00pm and 11.30pm.
HAPPY HOURS
Friday 5.30pm to 7.30pm
Saturday 6.00pm to 10pm
Sunday 11.30am to 12.30pm
Bistro hours – lunch Thursday – Sunday 12/2.00pm,
Dinner Monday – Thursday 5.30/7.30pm Friday – Saturday 5.30/8.00pm.
Matt Morgan
_______________________________
Merriwa Sports Club
STATE OF ORIGIN
What's better than a good game of State of Origin? Origin on the BIG SCREEN, hot dogs and the chance to win money! The Merriwa Sports
Club will be playing the game on the big screen and will be supplying hot dogs. Doubles are also on sale for $1.00, match the two first try scorers and you win $100.00.
SATURDAY NIGHT RAFFLES
Come along and enjoy our Saturday night raffles, 10 meat trays and 5 fruit and veg trays up for grabs. The trays have been looking amazing, thanks to Max's Country Cuts and Merriwa IGA. Raffle begins at 7.30pm. The members draw was drawn on Saturday night, member number 64 was not present so the badge draw jackpots to $650.00 this week. Drawn anytime between 6.30 and 8.30 pm, you must be there to win.
HAPPY HOURS – Friday 5.00-7.00pm
Saturday – ALL DAY! That's right, all day happy hours. $5 schooners, house spirits and wine. ALL Day. Happy Satdy everyone
THURSDAY NIGHT POOL AND DARTS – We had a great few weeks of darts, with a new winner every week. Join us for pool and darts on Thursday nights. Names in by 6.00pm. $5.00 entry for each competition, winner takes all.
CLUBS OPENING HOURS – Monday to Friday from 3.30pm. Saturday – Sunday from 12.00pm.

HONKI HAUS RESTAURANT – Honki Haus now doing lunch time specials on a weekend. Come on in for a delicious meal, whether it's for lunch or dinner. Honki Haus Restaurant closed Mondays and Tuesday. Open for dinner Wednesday to Saturday 4.30pm to 8.00pm. Sunday dinners 4.30pm to 7.00pm. Open for lunch Saturday and Sunday 12noon to 2.00pm.
For bookings and take away – 0460 817 606
DRAG SHOW
CanAssist will be hosting a Drag Show on July 17, starting at 5.30pm. Tickets are $50.00, this includes a two course meal, provided by Eat@153, and a fabulous show. There will be games, prizes and a lot of fun. All money raised will go directly to CanAssist Merriwa. Book your
table of eight today, tickets are selling fast!
2021/22 MEMBERSHIPS
Membership renewals for 2021/22 have been sent out, keep an eye in the post for your renewal. From July 1 the 2021/22 member numbers will be used for our members draw so make sure you remember to renew for you chance to win!
Brendon Cowell
________________________________________
___________________________________________
Merriwa Surgery
Dr Emad Jasem
Dr Adrian Plaskitt (3 days a Month)
For all your medical needs
Opening hours
Monday, Tuesday, Thursday & Friday 8.30am-5.30pm
Wednesday 8.30am- 2.00pm
Closed for lunch 2.00pm to 3.00pm daily
For bookings please call the surgery on 02 6548-2305
COVID – 19 INFORMATION FOR MERRIWA
SURGERY PATIENTS
We are asking that patients who have respiratory symptoms of Corona Virus (COVID – 19) or similar, Please DO NOT present yourself to Merriwa Surgery. If you are a patient with respiratory symptoms, we ask that you, in the first instance call the healthdirect hotline on 1800 022 222, prior to calling the surgery.
Presenting yourself to the surgery could result in the surgery being closed and quarantined, leaving the Doctor and staff also quarantined and preventing healthcare to the community. Please think of others during this time.
A phone consult can be arranged for those with symptoms following contact in the first instance with the healthdirect hotline as above. For up to date information on COVID – 19 please visit www.health.gov.au
Dr Emad Jasem
_____________________________________________
Merriwa Parkrun
WEEKLY FREE 5KM TIMED RUN
What is Merriwa parkrun? It is a 5km run – it's you against the clock.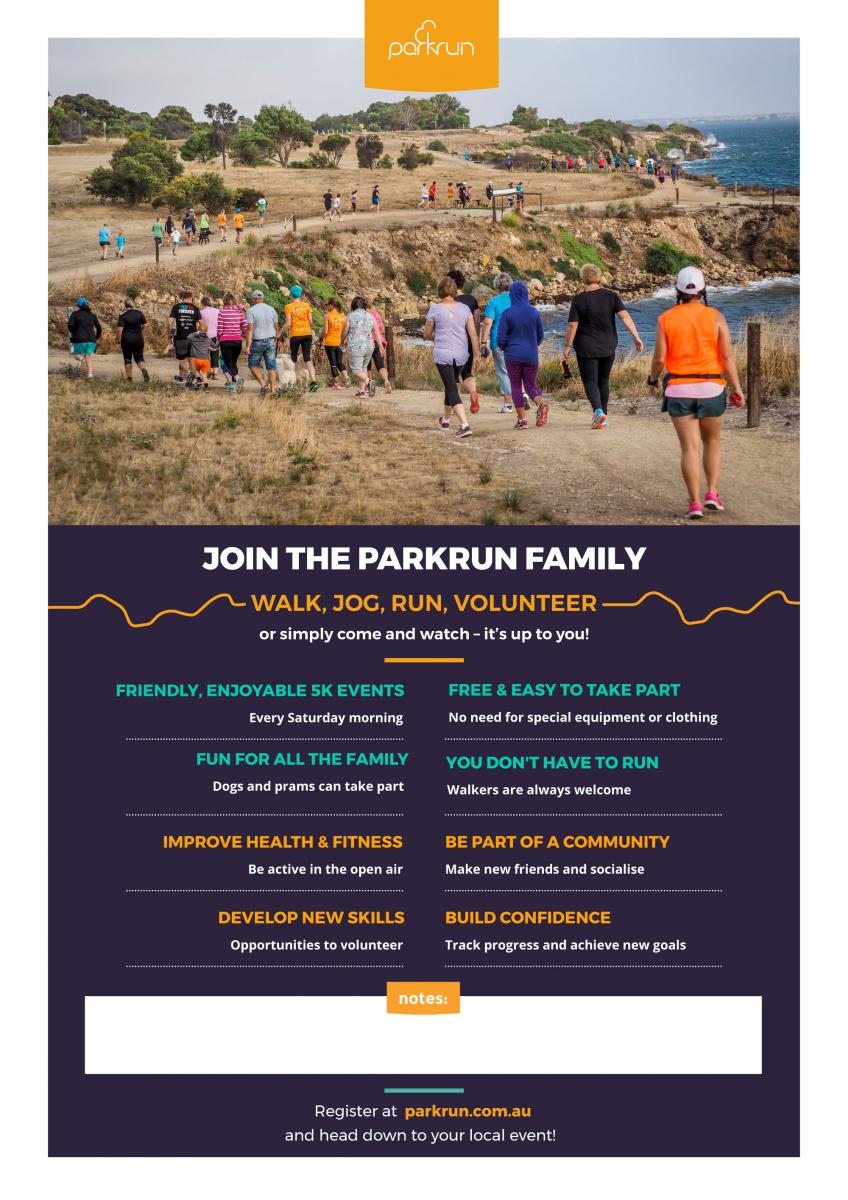 When is it? Every Saturday at 8.00am.
Where is it? The event takes place at Rotary Park, Telfer Street, Merriwa, NSW 2329. See Course page for more details.
What does it cost to join in? Nothing – it's free! but please register before your first run. Only ever register with parkrun once. Don't forget to bring a printed copy of your barcode If you forget it, you won't get a time.
How fast do I have to be? We all run for our own enjoyment. Please come along and join in whatever your pace.
Merriwa parkrun needs you! It is entirely organised by volunteers – email merriwahelpers@parkrun.com to help.
We are friendly! Every week we grab a post parkrun coffee in Sansko café – please come and join us!
Ashleigh Golden
__________________________________________
Non Emergency Medical Transport
We are required to give Area Health at least 48 hours notice of planned trips. To do this we need Clients to make their booking with us in that time.
Telephone 6548 2653 or Office, Bottle Museum, between 9.30 and 2.30 weekdays.
Lorna Parnell
Office Manager
_____________________________________
My Merriwa Local Investment Gift Cards
_______________________________________
Upper Hunter Shire Council
FESTIVALS' NEW FLEECE OF LIFE FOR 2021!
Due to the constantly changing nature of the pandemic the Festival of the Fleeces organising committee have unanimously agreed that the event, as it has traditionally been delivered for 29 years, cannot be held in a manner that is safe and economically viable in 2021.
The Festival of the Fleeces is adapting and the committee has gotten 'COVID-creative' for 2021. Designed to embrace and capture the same community enthusiasm and spirit that this event is known for, the hybrid version will be experienced through a mix of activities.
There will be a showcase of Merriwa from the main street, to the storefronts, to the footpaths, and to front yards. Visual displays and tributes to the history of the festival will lead up to a festival first – an online digital display that brings together two icons of the town – silo art and the traditional running of the sheep.
"We are looking forward to presenting a scaled down digitalised event that still captures the great spirit of the festival of the fleeces. The committee acknowledges the support of the UHSC in running this signature event at Merriwa." Cr Campbell said.
Upper Hunter General Manager Greg McDonald, was informed of the committee's decision and understands the position taken. "it is the committee and the community that guides and leads the organisation of Festival of the Fleeces and I know they have the best interests of the event at heart."
"The support Council has provided for the event in the past as part of the chartered agreement will continue this year and into the future."
Mayor Collison said "I recognise the value of this festival to the Merriwa Community not just in financial terms but in bringing people together to celebrate all that is great in the Australian Wool Industry. I can understand residents may be disappointed that we are not yet able to return to 'life as normal' and have the festival as we want it in 2021, but we are still in the midst of a pandemic, and as such I respect the committee's decision to scale down the event in 2021."
"I encourage you to support the event in 2021, and look forward to attending the Festival of the Fleeces, in all its red sock and sheep glory in 2022."
Maurice Collison
Mayor
_______________________________________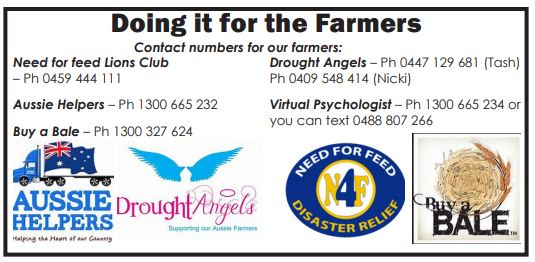 ___________________________________________________________
Merriwa Cup Race 2019
________________________________________________
Merriwa Silos
________________________________________________
Merriwa Community Diary
________________________________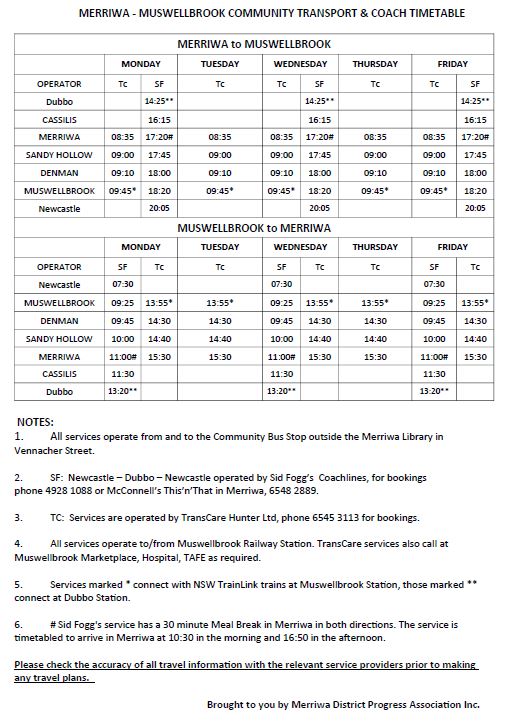 Merriwa Weather Conditions Currently