Funding secured for new cycle and walkway in Merriwa.
Upper Hunter Shire Council has secured $922,674 for a new cycle and walkway in Merriwa under Stage 2 of the Bushfire Local Economic Recovery Fund, co-funded by the Australian and NSW Government.
The project will see approximately 4 km of cycle and walkway paths constructed within the town.
Upper Hunter Shire Mayor, Maurice Collison said the project will be an asset to the Merriwa community.
"The new pathways will link up with existing paths to the town's sporting facilities including the recently completed skate park. The path will also incorporate Merriwa's existing River Walk," Cr Collison said.
"We are pleased to have secured funding for this project as it will make a real difference to the community. It will improve connectivity of the town and provide opportunities for exercise and community building.
"The paths will also be a great attraction for tourists passing by. Visitors who stop at the Merriwa Driver Reviver can utilise the walkway and spend more time in the town, which will benefit local businesses," Cr Collison said.
The project is one of 195 that have been allocated funding in the latest round of the Bushfire Local Economic Recovery Fund, which is part of the $4.5 billion overarching bushfire support program co-funded by the Australian and NSW Governments for bushfire recovery, response and preparedness in NSW.
Through the Stage 2 BLER Fund, $283 million has been committed to local community projects supporting economic or social recovery, strengthening resilience and delivering ongoing community benefit.
Member for Upper Hunter, David Layzell said the project is a tremendous win for Merriwa.
"Providing the ability to move freely and efficiently around a town boosts its appeal to visitors, residents and potential newcomers." Mr Layzell said.
Deputy Prime Minister and Member for New England, Barnaby Joyce said the Australian Government is pleased to be able to support this project.
"This project will make a big difference locally, attracting visitors to the town, creating opportunities to increase tourism and building community cohesion," Mr Joyce said.
Community consultation will be undertaken on the final design of the project which is yet to be determined.
Maurice Collison
MAYOR
________________________________________
Merriwa Surgery
For all your medical needs
Opening hours
Monday to Friday 8.30am -5.30pm
Closed for lunch 12.30pm to 1.30pm daily
For bookings please call the surgery on 02 6548 2305
Merriwa Surgery would like to advise Dr Jasem will be on leave from July 15, 2021 until September 6, 2021. For those that are concerned Dr Jasem is returning following his leave and will continue to provide ongoing healthcare to the community.
During this time Dr Plaskitt will be in the practice three days per week working Monday's through to Wednesday's, unfortunately the surgery will need to be closed for one week during Dr Jasem's leave commencing Monday August 9, 2021 through to Sunday August 15, 2021.
Dr Shashi who has been with us for the last six months has chosen not to stay and extend his contract, Merriwa Surgery would like to wish Dr Shashi all the best in his future and career and thank him for the time he has spent with us.
As of September 1, 2021, we would like to advise changes to our billing, we have previously been a Bulk Billing practice, this is no longer feasible for the practice and changes to mixed billing will commence in September, this means that unless you hold a pensioner concession card or are a child Under 16 years, there will be a fee for your consultation. These fee's will be available in the surgery in the coming weeks.
Please note above the change in lunch break times during Dr Jasem's leave and while Dr Plaskitt is here. The above closed lunch break will be in place starting August 9, 2021. Please be patient with our telephone system and messages as the current telephone message does not reflect our changes.
Merriwa Surgery continue with our Covid vaccination clinics, please phone reception for more information.
Dr Emad Jasem
_______________________________________
Fabulous Formal & Work Wear Giveaway
We are calling out for donations of Formal and Interview Wear.
This will then be given back free for those in need for job interviews or for the formal season.
Drop of points:
Aberdeen – Aroma Delights
Merriwa – Youth Centre and Resource Centre
Muswellbrook – QEII Building
Scone – Neighbourhood Resource Centre
Sessions:
Tuesday 3rd August – 4:00pm – 6:30pm – Muswellbrook UHCS
Wednesday 4th August – 4:00pm – 6:30pm – Merriwa CWA
Tuesday 10th August – 4:00pm – 6:30pm – Scone Bowling Club
Wednesday 11th August – 4:00pm – 6:30pm – Murrurundi RSL Hall
Tuesday 17th August – 4:00pm – 6:30pm – Denman RSL
Wednesday 18th August – 4:00pm – 6:30pm – Aberdeen Bownling Club
Tuesday 24th August – 4:00pm – 6:30pm – Singleton Youth Centre
Or call Bec Eveleigh or Jess Dallah from UHCS on 6542 3555
_______________________________________
Merriwa-Cassilis Alliance
MERRIWA-CASSILIS ALLIANCE (MCA)/CENTRAL-WEST ORANA RENEWABLE ENERGY ZONE (REZ) TRANSMISSION PROJECT
Background: TransGrid are planning to build two high voltage 500KV power lines, an electricity superhighway 180km long, through productive farming land which runs from Merriwa North West towards Cassilis and then south of Dunedoo towards Wellington. Environmental Impact Statements are planned to start in October this year and construction early 2023.
This project is linking renewable energy (wind and solar) generated to the west and connecting it to the main grid. It is part of the Central-West Orana REZ. The project has been declared Critical State Significant Infrastructure. In other words the private landholders have no choice. It has to be built for the good of the wider community.
Update on MCA activities to date;
MCA support the goal of delivering renewable energy for the Govt. What we oppose is the LOCATION of the proposed study corridor. Transgrid's five transmission study corridor options all included biophysical strategic agricultural land (BSAL) on the Merriwa – Cassilis Plateau.
We represent 100 impacted private landowners, farming families, who live within or close by to Transgrid's proposed corridor of transmission lines between Merriwa and Cassilis.
Our group, the Merriwa Cassilis Alliance, are supported by 95% of landowners on this proposed corridor.
To ensure stakeholder consultation the CentralWest Orana REZ Transmission Project has a newly formed Landholder Working Group. The first workshop between representatives from Transgrid, Department of Planning Industry and Environment (DPIE), NSW Farmers and Merriwa Cassilis Alliance (MCA) took place at Merriwa on June 10, 2021. The workshop was a reasonable start to achieving the agreed objective of the working group; – Investigate, explore, and evaluate all alternative transmission study corridors, including investigating corridors on public land, mining land and following existing infrastructure.
Key Points;
There were key senior management represented from Transgrid and DPIE at workshop 1 which is imperative to ensuring the working group can instigate change.
Encroachment on agricultural land of the Central West-Orana Renewable Energy Zone and the associated transmission infrastructure is concerning; specifically between Uarbry and Merriwa. Need for agricultural landowner representation and genuine consultation in the planning and development of this transmission project and a potential new Hunter REZ.
Actions;
Transgrid and DPIE to investigate in detail the opportunities for alternative corridors in the mining land on the southern and western side of the National Park; where there are three mining companies that own approx. 52,000ha between Uarbry and Wollar for workshop 2. They all join and run from the proposed corridor at Uarbry to the Wollar substation.
Attached is some more information and maps of the REZ and AEMO plan. If you require further information or quotes please contact either President Peter Campbell or myself. MCA would appreciate reviewing a draft copy of this article prior to publishing.
Heidi Inder
_______________________________________
Heart to Heart in Cassilis
Following on from the great response we had for the Heart to Heart session in Merriwa, we are running another one in Cassilis!
This is for anyone who would like to be better informed about what domestic violence is and how to support someone in this situation. Hear from experts working in this field from Upper Hunter Homeless Support and our local DV Liaison officer followed by a question and answer session afterwards.
Friday July 23 from 12.30pm at Cassilis Community Hall. Light lunch provided. RSVP to Anne–Maree Nairn on wok.annie@bigpond.com or call Community Services Officer Tash Taaffe on 0458 574 015 or email ttaaffe@upperhunter.nsw.gov.au
Tash Taaffe
_______________________________________
Le Tour de Merriwa
3rd Edition 2022
Fête Du 14 Juillet!
On this special day we are excited to announce that the 3éme Édition of Le Tour de Merriwa will be held on Sunday 13th March, 2022.
We would like to send our best wishes to our supporters in Sydney, France and right around the world who are all enduring such difficult times at the moment.
We look forward to joining with you for a ride in our beautiful countryside soon.
Liberté Egalité Amitié!
____________________________________
Holy Trinity Guild
CHRISTMAS IN JULY
The Holy Trinity Guild are happy to announce they will be holding Christmas in July at the Parish Hall On Saturday July 31.
For those interested in attending, more information will be supplied closer to the date.
Joan Morgan
____________________________________
CanAssist Merriwa
DRAG SHOW POSTPONED
ATTENTION: Due to the current COVID-19 restrictions,
Can Assist Merriwa
have decided POSTPONE the Glenda Jackson event that was set down for July 17th.
September 25th is the new date – but this will of course depend on the covid situation.
Please don't hesitate to contact either Marlene 6548 5191 or Dave @ IGA – if there is any issues due to the delay.
__________
CanAssist will be hosting a Drag Show on July 17, starting at 5.30pm at theMerriwa Sports Club.
Tickets are $50.00. This includes a two course meal, provided by Eat@153, and a fabulous show. There will be games, prizes and a lot of fun.
All money raised will go directly to CanAssist Merriwa. Book your table of eight today, tickets are selling fast!
____________________________________
Non Emergency Medical Transport
Our organization transports residents to medical appointments. We urgently need volunteer drivers to help provide the service. If you can spare some time to assist please contact Joy or Marie at the office weekdays between 9.00am and 12noon. The Bottle Museum in Vennacher Street, opposite the Swimming Pool. Telephone 6548 2653. Normal Police and Working with Children Checks will be required at our cost. We provide a uniform and reimburse meal costs.
We are in our 24th year having started in May 1998. We transport more than 400 clients to their appointments each year. With an agreement with Cancer Council NSW we are able to transport all Cancer related appointments free of charge. A very nominal charge is made for other appointments. Generally we pick up and return from the clients home.
Bryan Baker
_____________________________________________
Where There's A Will
An outbreak of wellbeing is expected in Merriwa in coming months with the Where there's a Will foundation releasing ten 'Wellbeing Superspreaders' into the community.
The official identity of the Superspreaders will be revealed from next Monday July 19 via @merriwawellbeingsuperspreaders on Instagram and Facebook.
Until then, these Wellbeing Superspreaders will only be know as: 'The Legend', 'The Go-Getter', 'The Rescuer', 'The Flash', 'The Motivator', 'The Dynamo', 'The BBQ Queen', 'The Doer', 'The Champion', 'The Nourisher'
Regular updates will be provided on the Merriwa Wellbeing Superspreader social platforms showcasing the steps they are taking to achieve wellbeing. In order to maximise the contagion effect the entire Merriwa community is being asked to start following their progress.
The Wellbeing Superspreaders will work with a Wellbeing Coach from the beginning of August and will move through the community aiming to infect as many people as possible. Merriwa residents are being asked to monitor friends, family and work colleagues for signs and symptoms like:
• greater happiness
• improved physical health
• better relationships
• less stress and improved coping in the workplace
The Superspreaders all boast a broad network across Merriwa and have been recruited to the task based on a demonstrated commitment to helping others.
The release of Wellbeing Superspreaders into the community is a part of the Where there's a Will foundation's mission to create 'herd immunity' against mental ill health and follows a successful trial of Wellbeing Superspreaders in Scone.
"Covid 19 means we're all become familiar with terms like clusters and outbreaks and superspreaders for negative reasons, we're applying the same approach but aiming for positive outcomes with regards to mental health and wellbeing," said WTAW founder and Patient Zero Pauline Carrigan.
"We've just completed a Wellbeing Superspreader project in Scone with all those involved now reporting to be at high to optimum levels of wellbeing. They all became super 'Superspreaders' infecting family and friends and sharing their experiences at a range of events across the community.
"With Merriwa being such a tight knit community, we've got very high hopes for what can be achieved there.
"The Merriwa Wellbeing Superspreaders are a seriously great group of people – they are our neighbours, our workmates and our friends – and they're all volunteering their time because they want to help the people of Merriwa thrive and flourish. We can't wait to unveil who they are!"
Funding for the project has come from the Central Coast Hunter New England Primary Health Network.
Polly YuiIle
_____________________________________________
Merriwa Rotary
OUR CLUB CHANGEOVER
Our Club meeting of July 6 was the Annual Changeover Dinner. COL BATES handed over the club presidency to ROBERT GOODEAR.
The club has been involved in many diverse activities during the past twelve months, including
• The Drought Recovery Day at the Showground
• The Variety Bash for children's' charity, on its visit to Merriwa……a massive food and drinks undertaking for our club.
• The Angus Peebles Scholarship
• Seating and tables at the Rotary Playgrounds……to serve the ever increasing numbers using the park
• Catering at the Australia Day barbecue at the Sports Club and later in the day, doing more catering at the Merriwa Pool.
• The Seniors Day at the Parish Hall.
• Being part of the effort to supply hay to devastated farms on the Manning
• Donating fruit to the Pre School.
• Barbecuing (again) at the Woolbrook sale.
These are only some of the activities of our Club during the past year.
Cash donations have been made as our club closes its year to;
• Variety, the Childrens' Charity $1,200.00
• Rotary Foundation $780.00
• Westpac Rescue Helicopter $2,000.00
• Merriwa Rescue Squad $500.00
• Cassilis School
• Merriwa Pre-school
• St Joseph's Primary School
• Merriwa Central School Primary
• Merriwa Central School, Secondary
Each of the above ………$1,000.00
Our thanks to all who have supported our activities during the past twelve months.
A final note…..Rotary Merriwa needs new members…male and female.
Any potential member is welcome to come along to a Rotary dinner meeting. Just contact a Merriwa Rotarian should you like to sample Rotary in action.
Mark Smith
_____________________________________________
Merriwa Womens Bowls
COOLAH FRIENDSHIP DAY
Coolah Friendship Day is on Tuesday July 27. Box draw triples.
Morning tea will be at 9.30am to 10.00am.
Names to be placed on the board at the Merriwa Sports Club or given to Loretta Cooper on 0428 482 679 by July 23.
Loretta Cooper
_____________________________________________
Upper Hunter Shire Council
IMPROVED ROAD SAFETY BETWEEN SCONE AND MERRIWA
Motorists travelling from Scone to Merriwa will experience safer travelling conditions following the completion of road work along a number of sections along the MR 62, in the coming months.
The sections of work include Bunnan Bridge to Kars Springs Road, Gibbergunyah Road, near Sophia Creek to Ashbrook Road, and Ollerton Drive to Sophia Creek Road.
The speed limit has been reduced to 40km/h within the roadwork zones.
Upper Hunter Shire Council, Mayor, Maurice Collison said road users are reminded that this speed limit is there for the safety of both motorists and workers.
"We are urging locals to stick to the limits within these zones, please be reminded that these speed limit are enforceable by law," Mayor Collison said.
Upper Hunter Shire Council staff will continue to monitor the road conditions and worksites, making adjustments where possible to keep motorists and workers safe.
"Council and staff would like to thank all motorists for their corporation and understanding, during the roadwork period."
JUNE COUNCIL MEETING UPDATE
MR358 TENDER
A confidential report was presented in relation to the selection of tenderers to be pre-registered for the rehabilitation of Coulsons Creek Road.
These include Daracon Group Pty Ltd, Ditchfield Contracting Pty Ltd, KCE Pty Ltd and Robson Civil Projects Pty Ltd.
COMMUNITY DONATIONS
Council has supported the following requests for community donations:
1. $200.00 to Westpac Rescue Helicopter Service Scone Support Group
2. Up to $200.00 to Merriwa Central School towards the hire of Merriwa School of Arts for Variety Night event
3. $200.00 to Hunter Valley Ranch Sorting towards hiring the Merriwa Showgrounds for Dolly's Dream fundraising event
4. $200.00 to Scone Arts and Crafts Committee
5. $200.00 to St Joseph's Primary School Merriwa P and F Association towards fees for the Merriwa Showgrounds for the St Joseph's Primary School Merriwa Junior Campdraft and Fete Day.
DELIVERY PROGRAM AND OPERATIONAL PLAN APPROVED FOLLOWING COMMUNITY CONSULTATION
Council has adopted the Delivery Program 2017/2018-2021/2022 and Operational Plan 2021/2022, after amending some elements of the program and plan to the draft, following feedback from the community.
GRANT APPLICATIONS
Council has endorsed the following projects to be put forward as grant submissions under the The NSW Resources for Regions Program – Round 8.
The funding program provides support to communities across regional NSW impacted by mining.
Council has been allocated $1.084m of funding and will be putting forward the following projects:
• Bill Rose Sport Complex Masterplan
• White Park Business Plan
• Campbell's Corner Business Plan
• Merriwa and Murrurundi Transfer Stations
• Roadworks – Scone Industrial Area
Visit upperhunter.nsw.gov.au to view the full Council meeting overview.
MERRIWA AND CASSILIS WORKS SCHEDULE
The following construction and maintenance works are happening in Merriwa and Cassilis this week.
• Toilets, garbage
• Parks, sports fields and reserves mowing and maintenance
• Public toilet maintenance
• Capital works tree planting
• Bunnan Bridge to Kars Springs construction works
• Bettington Street footpath
• Cassilis Community Hall, construction works
• Driver Reviver ongoing works
• Golden Highway, road maintenance
• Golden Highway patching works and guardrail installation.
• Maintenance Grading – Middle Creek Road
• Action requests as required
The following roads are to be inspected next for the grading/maintenance program:
• MR214
• MR618
Hannah White
___________________________________
_______________________________
Merriwa RSL Club
The Friday night Members Lucky Badge 7.00pm draw for $140.00 was won the number was 67, this week it jackpots to $160.00.
The 8.30pm Members Badge draw worth $1150.00 was not won the number was 43, this week it jackpots to $1200.00.
The 9.00pm Members Badge draw for $420.00 was not won the number was 375, this week it jackpots to $380.00. LTPS/19/36118
The Sunday Members Badge Draw for $1100.00 was not won last week the number was 338, this week it jackpots to $1050.00 and will be drawn between 11.30am and 1.30pm and you must be present to win the money. LTP/19/36118
Members must be present to claim any of the draws and present their current membership card upon request. It is an offence to NOT have
your membership card on your person when on the premises.
Nominations for Board of Directors will open on July 16 and close on August 1, 2021.
Voting will commence on August 27 and close September 5, 2021.
Wednesday Nights from 6.00pm – $6.00 PINTS. – For every pint sold between February and June 30 the RSL Club will be donating $1.00 to help with Miranda Boland's recovery, and after three months we have donated $1899.00.
Dine and Discover vouchers – please register and download or print your vouchers and use them before they expire on August 31, 2021. If you don't have a smart phone or computer, contact the local Service NSW department at the UHSC Merriwa office.
Saturday nights – free juke box, pool comp$100.00 first prize, $5.00 schooners and House spirits. From 6.00pm till 10.00pm.
Courtesy Bus – the clubs courtesy bus if available for pickups on Friday's from 5.30pm (you must book by ringing club), with drop offs at 9.15pm, 10.00pm.
HAPPY HOURS
Friday 5.30pm to 7.30pm
Saturday 6.00pm to 10pm
Sunday 11.30am to 12.30pm
Bistro hours – lunch Thursday – Sunday 12/2.00pm,
Dinner Monday – Thursday 5.30/7.30pm Friday – Saturday 5.30/8.00pm.
Matt Morgan
_______________________________
Merriwa Sports Club
STATE OF ORIGIN
What's better than a good game of State of Origin? Origin on the BIG SCREEN, hot dogs and the chance to win money! The Merriwa Sports
Club will be playing the game on the big screen and will be supplying hot dogs. Doubles are also on sale for $1.00, match the two first try scorers and you win $100.00.
SATURDAY NIGHT RAFFLES
Come along and enjoy our Saturday night raffles, 10 meat trays and 2 fruit and veg trays, an IGA voucher, cleaning pack and a snack pack up for grabs. The trays and packs are amazing, thanks to Max's Country Cuts and Merriwa IGA. Raffle begins at 7.30pm. The members draw was drawn on Saturday night, member was not present so the badge draw jackpots to $775.00 this week. Drawn anytime between 6.30pm and 8.30pm, you must be there to win.
HAPPY HOURS – Friday 5.00-7.00pm
Saturday – ALL DAY! That's right, all day happy hours. $5 schooners, house spirits and wine. ALL Day. Happy Satdy everyone
POOL AND DARTS – We had a great few weeks of darts, with a new winner every week. Join us for pool and darts on Thursday nights. Names in by 6.00pm. $5.00 entry for each competition, winner takes all.
CLUBS OPENING HOURS – Monday to Friday from 3.30pm. Saturday – Sunday from 12.00pm.

HONKI HAUS RESTAURANT – Honki Haus now doing lunch time specials on a weekend. Come on in for a delicious meal, whether it's for lunch or dinner. Honki Haus Restaurant closed Mondays and Tuesday. Open for dinner Wednesday to Saturday 4.30pm to 8.00pm. Sunday dinners 4.30pm to 7.00pm. Open for lunch Saturday and Sunday 12noon to 2.00pm.
For bookings and take away – 0460 817 606
DRAG SHOW
The Drag Show has been postponed, date to be confirmed
2021/22 MEMBERSHIPS
Membership renewals for 2021/22 have been sent out, keep an eye in the post for your renewal. From July 1 the 2021/22 member numbers will be used for our members draw so make sure you remember to renew for you chance to win!
Brendon Cowell
________________________________________
___________________________________________
Merriwa Surgery
Dr Emad Jasem
Dr Adrian Plaskitt (3 days a Month)
For all your medical needs
Opening hours
Monday, Tuesday, Thursday & Friday 8.30am-5.30pm
Wednesday 8.30am- 2.00pm
Closed for lunch 2.00pm to 3.00pm daily
For bookings please call the surgery on 02 6548-2305
COVID – 19 INFORMATION FOR MERRIWA
SURGERY PATIENTS
We are asking that patients who have respiratory symptoms of Corona Virus (COVID – 19) or similar, Please DO NOT present yourself to Merriwa Surgery. If you are a patient with respiratory symptoms, we ask that you, in the first instance call the healthdirect hotline on 1800 022 222, prior to calling the surgery.
Presenting yourself to the surgery could result in the surgery being closed and quarantined, leaving the Doctor and staff also quarantined and preventing healthcare to the community. Please think of others during this time.
A phone consult can be arranged for those with symptoms following contact in the first instance with the healthdirect hotline as above. For up to date information on COVID – 19 please visit www.health.gov.au
Dr Emad Jasem
_____________________________________________
Merriwa Parkrun
WEEKLY FREE 5KM TIMED RUN
What is Merriwa parkrun? It is a 5km run – it's you against the clock.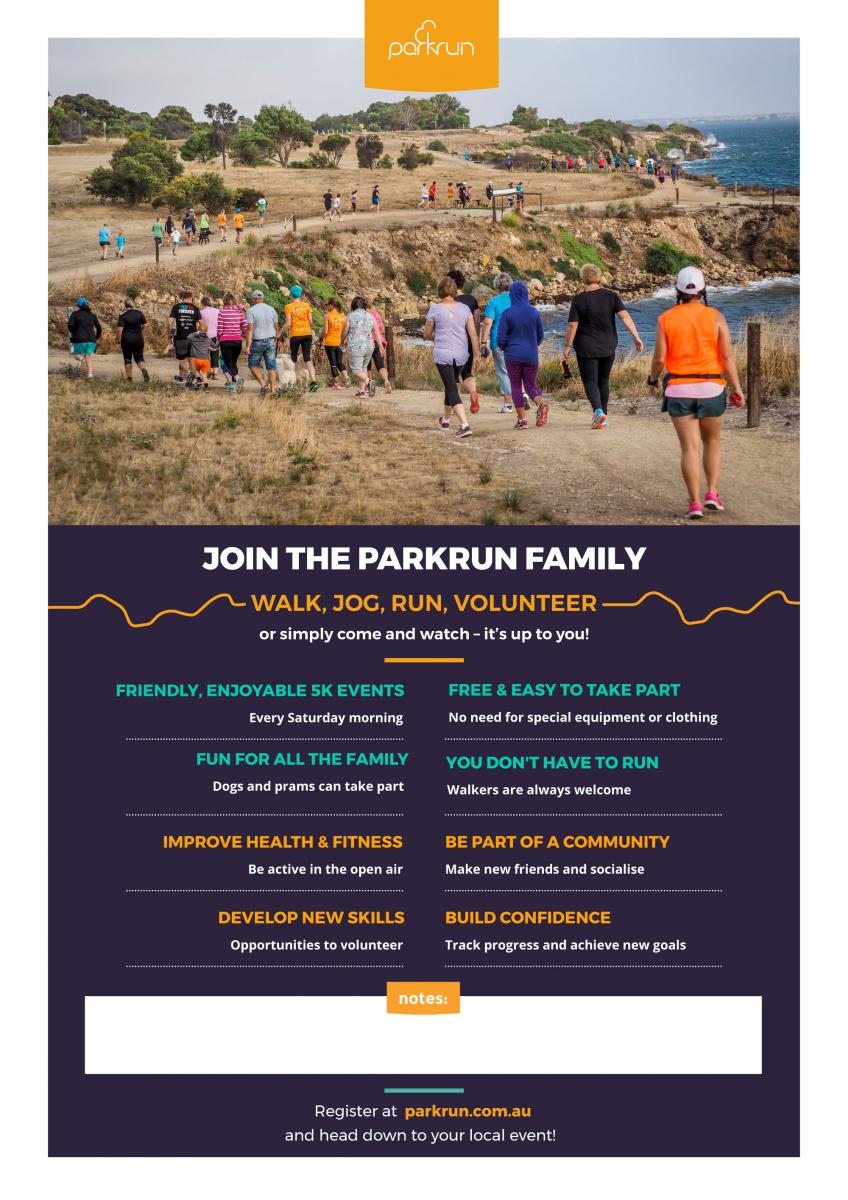 When is it? Every Saturday at 8.00am.
Where is it? The event takes place at Rotary Park, Telfer Street, Merriwa, NSW 2329. See Course page for more details.
What does it cost to join in? Nothing – it's free! but please register before your first run. Only ever register with parkrun once. Don't forget to bring a printed copy of your barcode If you forget it, you won't get a time.
How fast do I have to be? We all run for our own enjoyment. Please come along and join in whatever your pace.
Merriwa parkrun needs you! It is entirely organised by volunteers – email merriwahelpers@parkrun.com to help.
We are friendly! Every week we grab a post parkrun coffee in Sansko café – please come and join us!
Ashleigh Golden
__________________________________________
Non Emergency Medical Transport
We are required to give Area Health at least 48 hours notice of planned trips. To do this we need Clients to make their booking with us in that time.
Telephone 6548 2653 or Office, Bottle Museum, between 9.30 and 2.30 weekdays.
Lorna Parnell
Office Manager
_____________________________________
My Merriwa Local Investment Gift Cards
_______________________________________
Upper Hunter Shire Council
FESTIVALS' NEW FLEECE OF LIFE FOR 2021!
Due to the constantly changing nature of the pandemic the Festival of the Fleeces organising committee have unanimously agreed that the event, as it has traditionally been delivered for 29 years, cannot be held in a manner that is safe and economically viable in 2021.
The Festival of the Fleeces is adapting and the committee has gotten 'COVID-creative' for 2021. Designed to embrace and capture the same community enthusiasm and spirit that this event is known for, the hybrid version will be experienced through a mix of activities.
There will be a showcase of Merriwa from the main street, to the storefronts, to the footpaths, and to front yards. Visual displays and tributes to the history of the festival will lead up to a festival first – an online digital display that brings together two icons of the town – silo art and the traditional running of the sheep.
"We are looking forward to presenting a scaled down digitalised event that still captures the great spirit of the festival of the fleeces. The committee acknowledges the support of the UHSC in running this signature event at Merriwa." Cr Campbell said.
Upper Hunter General Manager Greg McDonald, was informed of the committee's decision and understands the position taken. "it is the committee and the community that guides and leads the organisation of Festival of the Fleeces and I know they have the best interests of the event at heart."
"The support Council has provided for the event in the past as part of the chartered agreement will continue this year and into the future."
Mayor Collison said "I recognise the value of this festival to the Merriwa Community not just in financial terms but in bringing people together to celebrate all that is great in the Australian Wool Industry. I can understand residents may be disappointed that we are not yet able to return to 'life as normal' and have the festival as we want it in 2021, but we are still in the midst of a pandemic, and as such I respect the committee's decision to scale down the event in 2021."
"I encourage you to support the event in 2021, and look forward to attending the Festival of the Fleeces, in all its red sock and sheep glory in 2022."
Maurice Collison
Mayor
_______________________________________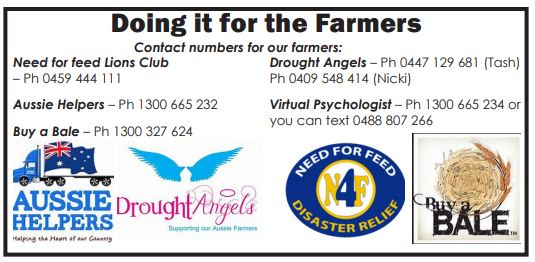 ___________________________________________________________
Merriwa Cup Race 2019
________________________________________________
Merriwa Silos
________________________________________________
Merriwa Community Diary
________________________________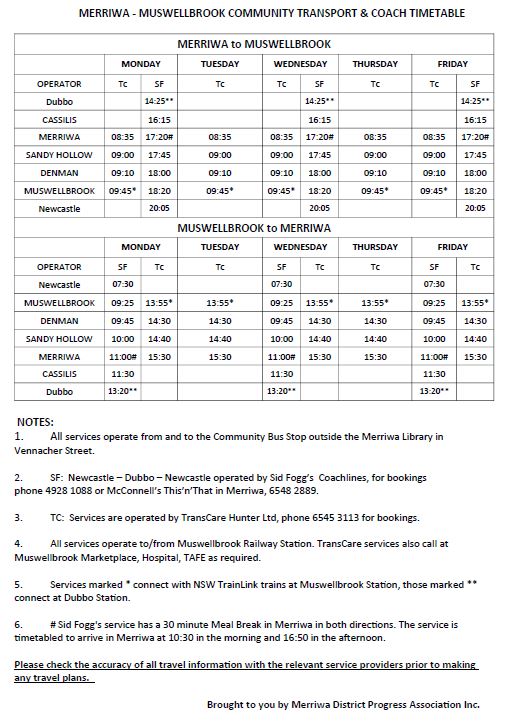 Merriwa Weather Conditions Currently