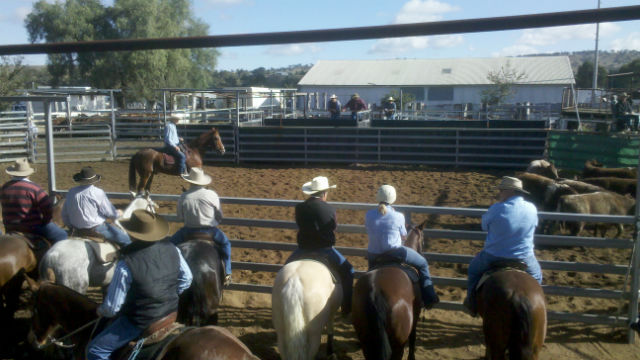 1st & 2nd Oct 2016 starting daylight both mornings.
All competitors to be full or day members (confirmed with head office) of the ABCRA prior to entering.
Entries open Monday 19th September 2016 & closes when cattle allocated.
Full program to be advised.
For further details please contact Megan Richards Secretary 0427 437 743 or President Roger Moore 0427 153 446 or email merriwacampdraft@gmail.com
A BIG THANK YOU TO ALL OUR WONDERFUL SPONSORS & CATTLE DONORS. WITHOUT THEM WE ARE NOT ABLE TO RUN OUR SUCESSFUL EVENT EACH YEAR.
OFFICIAL SPONSORS
Alexander Downs
Anthea Wright Veterinary Services
Australian Quarter Horse Association
Brindley Park
Brodie's Cutting edge
Caroon Pty Ltd
Coolmore Australia
Cross Country Merriwa P/L
Darley
Dianne Mitchell
Doolibah Partnership
Elders Merriwa
Fernandes Construction P/L
Hunter Mutual Merriwa
Jake McIntyre Portable Sound & Audio Hire
Kerrie Murray Saddler
Landmark Townsend Merriwa
Marsh Carney Saddlery
M4Merriwa Massage
Merriwa Auto Electrical
Merriwa Engineering
Merriwa IGA
Merriwa Petroleum & Ag Supplies
Merriwa RSL Club
Merriwa Sports Club
Merriwa Upholstery & Saddlery
Mitavite
Osmond Pump & Water Solutions
Outback Publishing
Pukara Estate
RB Sellars
RM Property & Livestock
R & G Stanton
Ruggit Rugs
Steve Kemp Whipmaker
Tamworth Screenprint & Show Ribbons
Upper Hunter Shire Council Merriwa
For further details please contact Megan Richards Secretary 0427 437 743 or President Roger Moore 0427 153 446 or email merriwacampdraft@gmail.com
MERRIWA CAMPDRAFT