Merriwa RSL Club
JASON OWEN SINGS JOHN DENVER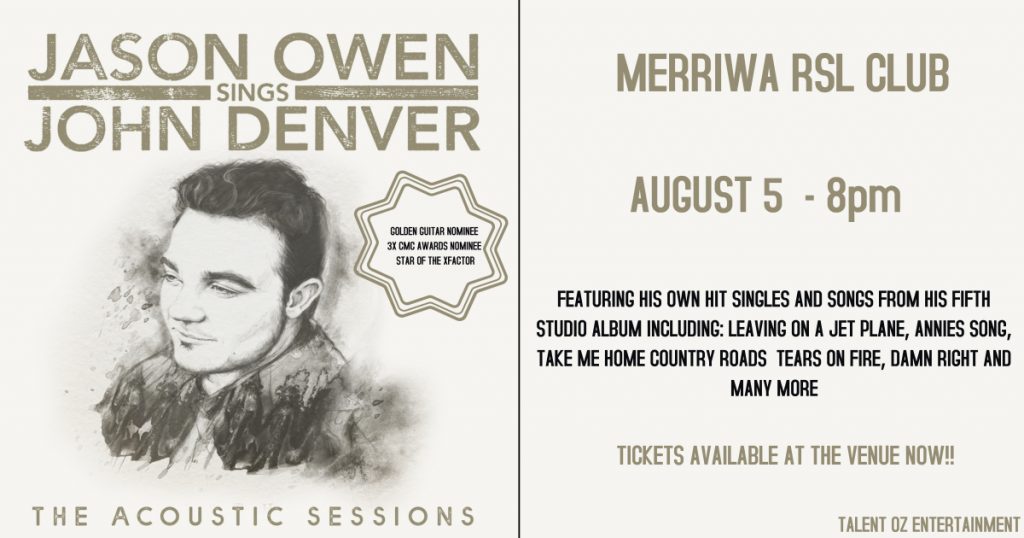 Merriwa RSL Club, August 5th, 8pm. Tickets available from Merriwa RSL phone (02) 6548 2157
________________________________
________________________________
Merriwa Tourist Welcoming Centre & Mens Shed
CRAZY BEANIE DAY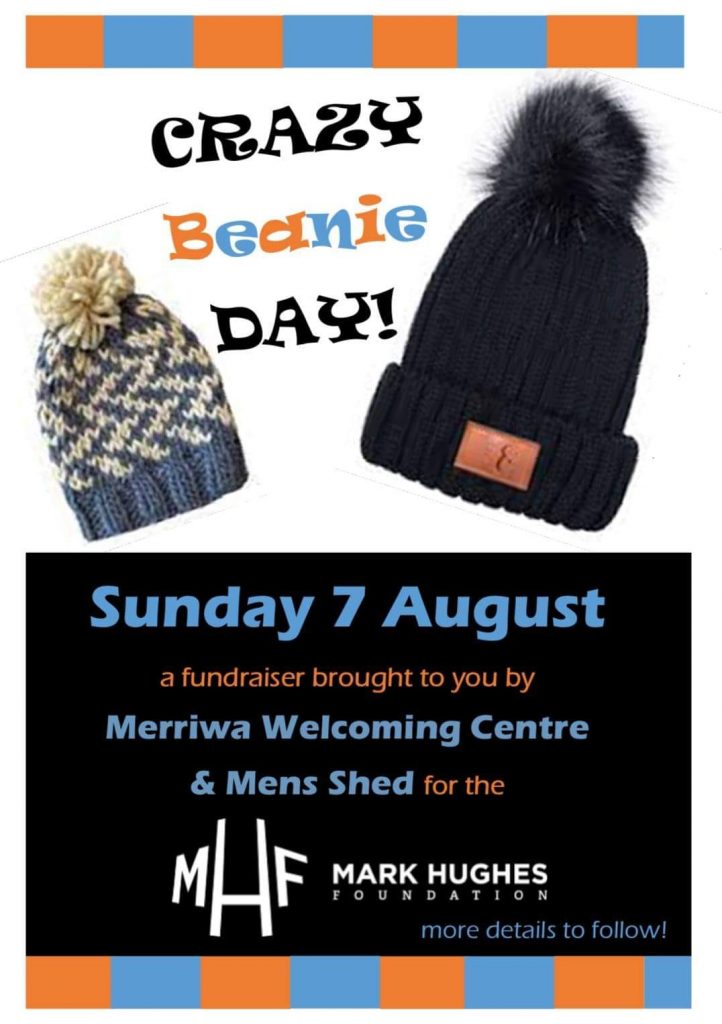 ________________________________
Local Land Services
CULTURAL BURN DEMONSTRATION – MERRIWA
Farmers and land managers are invited to one of our free field days to learn about traditional cultural burning land management practices and how these might benefit restoration and management of woodland remnants and understorey on farms! The field days will include an information session with Den Barber, a Cultural Burn Practitioner at Yarrabin Cultural Connections, followed by a cultural burn demonstration within remnants of Box-Gum Grassy Woodland. Each field day will provide an opportunity to share knowledge and understand the benefits of traditional land management practices for modern farming and woodland restoration.

Details of events:
Wednesday 24 August or Thursday 25 August 2022
Time: 9:30am – 4:00pm
Location: Golden Highway, Merriwa
Locations of the field days will be provided on confirmation of attendance.
RSVP by Friday 19 August 2022 via this link.
Morning tea and lunch will be provided (free)
________________________________
Merriwa Street Scape
The first Street Scape meeting will be held on Wednesday 6th July at the Merriwa RSL Club at 6.30pm. This is to form a committee and to talk about making our Main Street and gardens beautiful. Everyone is welcome to attend
________________________________
St Joseph's P&F Merriwa Junior Campdraft & Fete
POSTPONED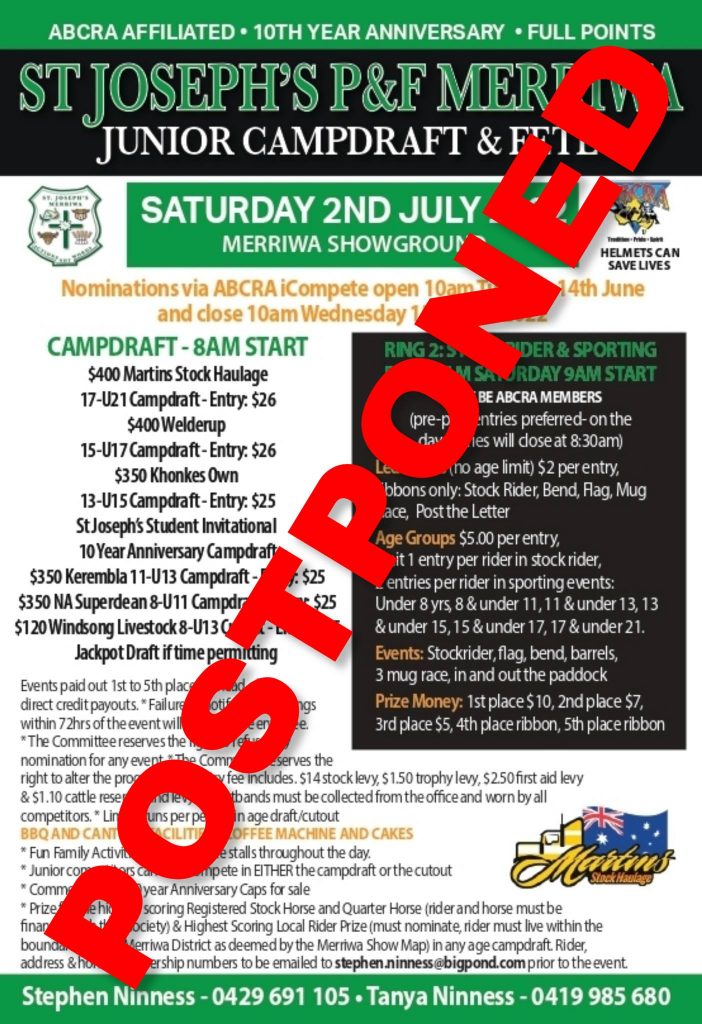 Due to the predicted wet weather and the safety of competitors the St Joseph's P&F Merriwa Junior Campdraft Committee have made the decision to postpone their Campdraft and Fete scheduled for this weekend.
A new date will be found in the coming days and entries will be carried over. Please stay posted for an update.
https://www.facebook.com/St-Josephs-PF-Merriwa-Junior-Campdraft-Fete-100428945587134
Looking for things to keep the kids busy in the holidays? Check out the variety of school holiday
Bookings are essential as places are limited. PH (02) 6540 1183
________________________________
Merriwa Sports Club
Exciting news for the Merriwa Sports Club – New restaurant opening 19th July!
Merriwa Sports Club have secured the AMAZING Harvest Restaurant. We are beyond excited!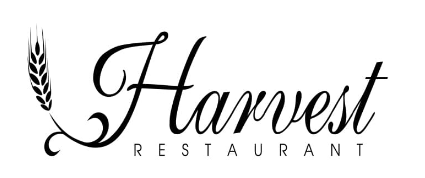 ________________________________
Upper Hunter Shire Council
COUNCIL MAINTAINS SPORTING FEES AND CHARGES
Upper Hunter Shire Council last night decided to maintain sporting ground and arena fees and charges at the current level with an increase of 2.5 per cent rather than the proposed fee structure.
The decision was part of the adoption of the Delivery Program 2022-23 and 2024-25 and Operational Plan for 2022-2023.
Council staff had recommended to maintain the fees and charges following feedback from the community about the proposal.
New associations or clubs will be charged under the new fee structure.
Consultation with existing sporting, equestrian and school users will be undertaken over the next 12 months.
Councillors also adopted the Community Strategic Plan 2032. This document can be found at www.upperhunter.nsw.gov.au
The Council endorsed plans for the Scone Library and Visitor information Centre relocation. Council will now seek development consent for the project.
The design plans for the new Scone Library and Visitor Information Centre have been completed in consultation with the community, staff and State Library of NSW.
The location of the proposed library on the ground floor of the Campbell's Corner will provide the library with easy access for the community.
The proposed library fitout and future upgrade to Campbell's Corner will incorporate a range of sustainability measures including water conservation, solar power generation, LED lighting, energy efficient appliances and use of recycled materials.
________
MERRIWA WASTE COLLECTION CALENDAR 2022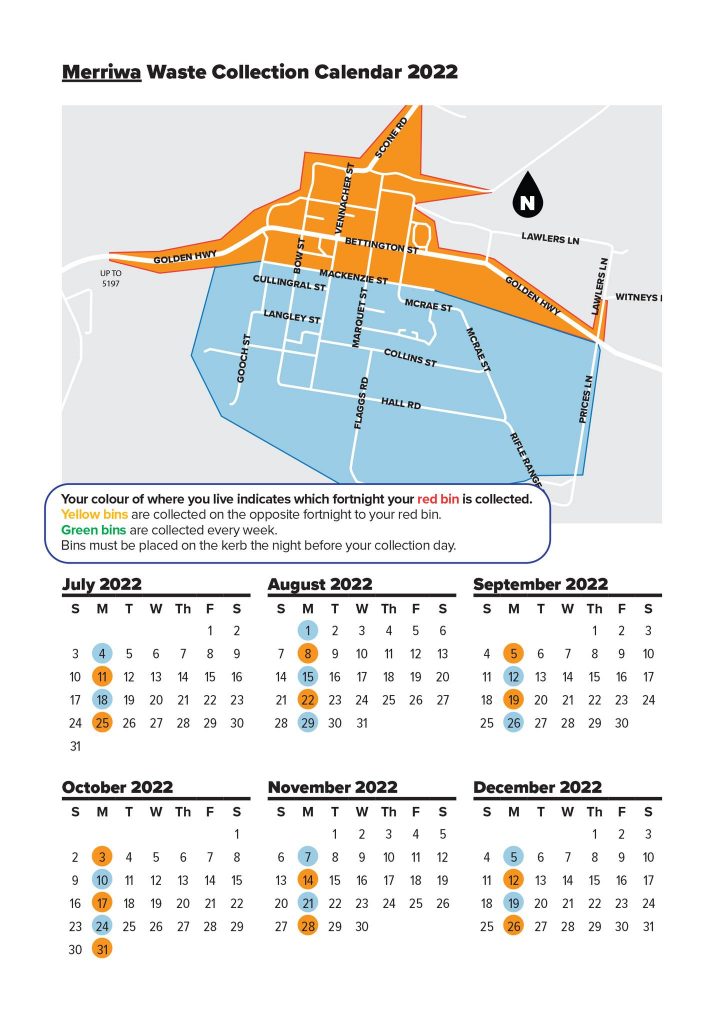 Confused
about your bin days Merriwa?
Your red
and yellow
bins will be collected fortnightly while your green
bin will be collected weekly from July.
If you live in the blue section in the image below, your red bin will be collected on Monday, July 4 and your yellow bin will be collected on Monday, July 11.
If you live in the orange section, your yellow bin will be collected on Monday, July 4 and your red bin will be collected on Monday, July 11.
Bins must be placed on the kerb the night before your collection day.
Got further questions? Visit our FAQs at https://bit.ly/3u5FaUM or call our Customer Service team on (02) 6540 1100.
________
FOGO WASTE SERVICE SET TO START ON MONDAY
Upper Hunter Shire Council's Food Organics and Garden Organics (FOGO) bin collection service will begin from Monday, July 4.
"FOGO will help residents to take everyday action on climate change by turning food and garden waste into nutrient-rich compost, thereby reducing methane gas being generated from our landfills," Manager Waste and Sustainability Paul Jakes said.
"This has the potential to reduce waste emissions considerably and help us on our way to becoming carbon neutral by 2030.
"We know there is strong interest in FOGO collection services, with people surveyed across the Shire in 2020 indicating their support. It emerged as a key theme for the community."
Through the service, participating households can put food scraps into an easy-to-use kitchen caddy and compostable bin liners, which have been provided free of charge. The food scraps can then be emptied into their green-lidded FOGO bin, along with garden waste.
FOGO bins are collected every week and rubbish and recycling bins moving to fortnightly collection. This is how most FOGO services operate across Australia.
Households using the FOGO service can compost all food scraps, including some items that would not usually go into the household compost, like meat and bones, along with garden waste.
All participating households will have now received educational material, an updated collection calendar, their new kitchen caddy, supply of certified compostable liners and a FOGO bin.
The first three to six months will give Council the opportunity to take a look at contamination rates and how a FOGO collection service can be successfully implemented across individual households.
What goes in a FOGO bin?

Leftovers and cooked food

Yogurt, cheese and eggs

Fruit and vegetable scraps

Meat/fish scraps and bones

Bread, grains and cereals

Certified compostable liners

Grass clippings

Pruning, cuttings, trimmings

Twigs and sticks

Palm fronds

Hair

Coffee

Paper towel

Weeds

What doesn't go in a FOGO bin?

Plastic bags

Oyster shells

Plastic products

Sanitary products

Treated timber

Metals

Glass

Textiles and old clothes
________________________________