Can Assist Merriwa
VARIETY & DINNER EVENING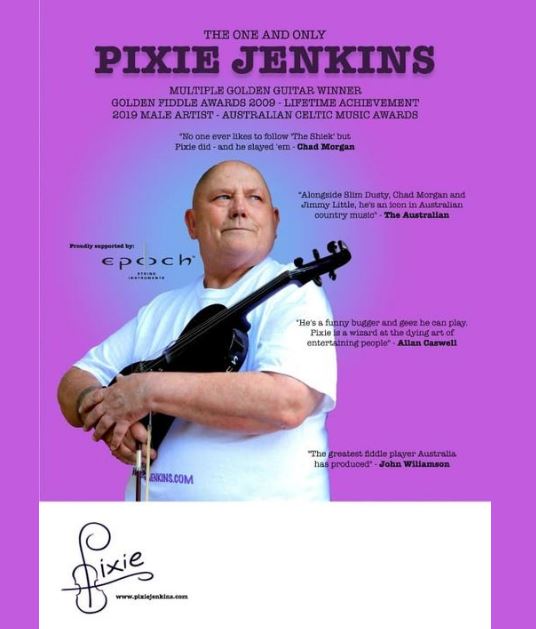 Can Assist Merriwa are hosting a dinner and variety evening with the one and only PIXIE JENKINS.
WHEN: 13th August 2022 from 6.30pm with DINNER commencing at 7pm
WHERE: Merriwa Sports Club.
CATERER: EAT@153 with 2 courses of delicious
COST: $50.00 per head, tables of 8 available
18+ as content may be a bit OTT
LIMITED AMOUNT OF TICKETS…LIMITED AMOUNT OF TICKETS…
Contact
Marlene Rogers
0478847064 OR contact
Sheree Kelly
for Can Assist bank account details. Tickets will be dispatched upon receipt of payment. We are hoping to give Dave a bit of a rest if that's even possible.
LOOKING FORWARD TO SEEING YOU ALL AGAIN FOR A FEW LAUGHS.
Marlene for Can Assist Merriwa
____________________________________
TransCare Hunter Limited
AMBASSADORS WANTED
TransCare is looking for Ambassadors to support our older clients through our Home Device Training.
If you are savvy with your phone and/or tablet we would like to hear from you.
These are paid casual positions and might suit mums returning to the workforce.
Call 6545 3113 and select option 5 if you would like any further information.
____________________________________
Crazy Beanie Day
HOSTED BY THE MERRIWA TOURIST WELCOMING CENTRE & MEN'S SHED
Donate here:
https://hostyourown.markhughesfoundation.com.au/page/MerriwaTouristWelcomingCentre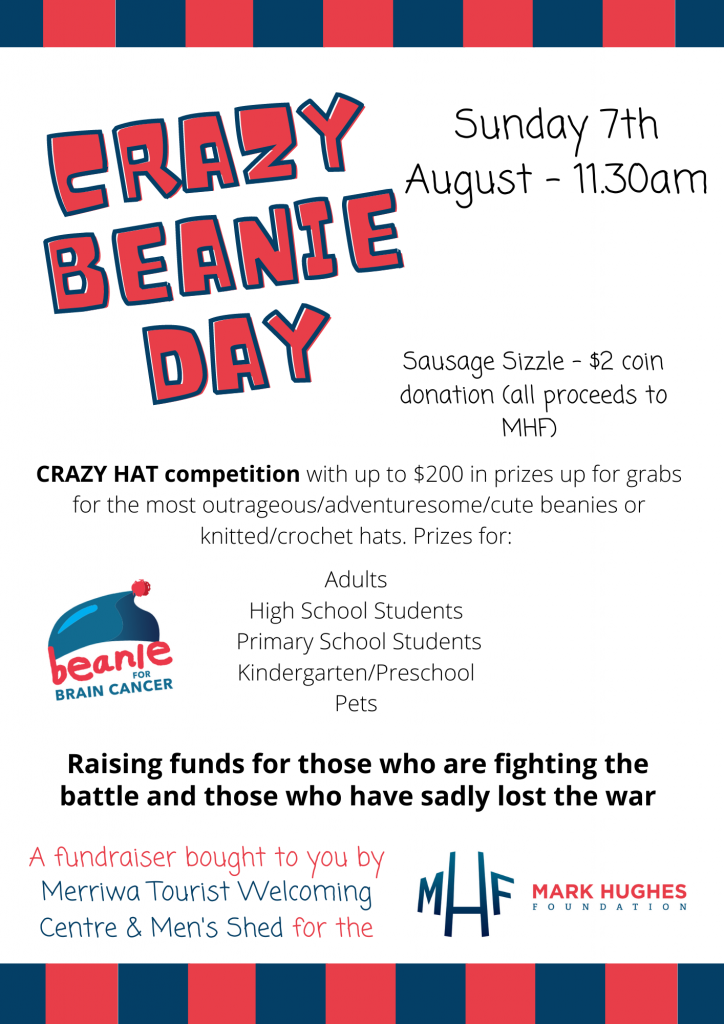 Raising funds for those who are fighting the battle and those who have sadly lost the war.
Hi there! We have decided to fundraise for this campaign as CRAZY BEANIES to make an even bigger difference! If you would like to support our fundraising efforts it would be amazing! Any donation, big or small, would be greatly appreciated! Thanks so much!
EVERYONE is invited!! Help us raise money for a cause that is close to many of our hearts.
Join us on Sunday 7th August from 11.30am for a Snag and a great time – make sure your sporting your crazy beanie, as there are some prizes up for grabs!!
____________________________________
NSW DPI Biosecurity
VARROA MITE EMERGENCY RESPONSE
As of 6pm Tuesday 12th July;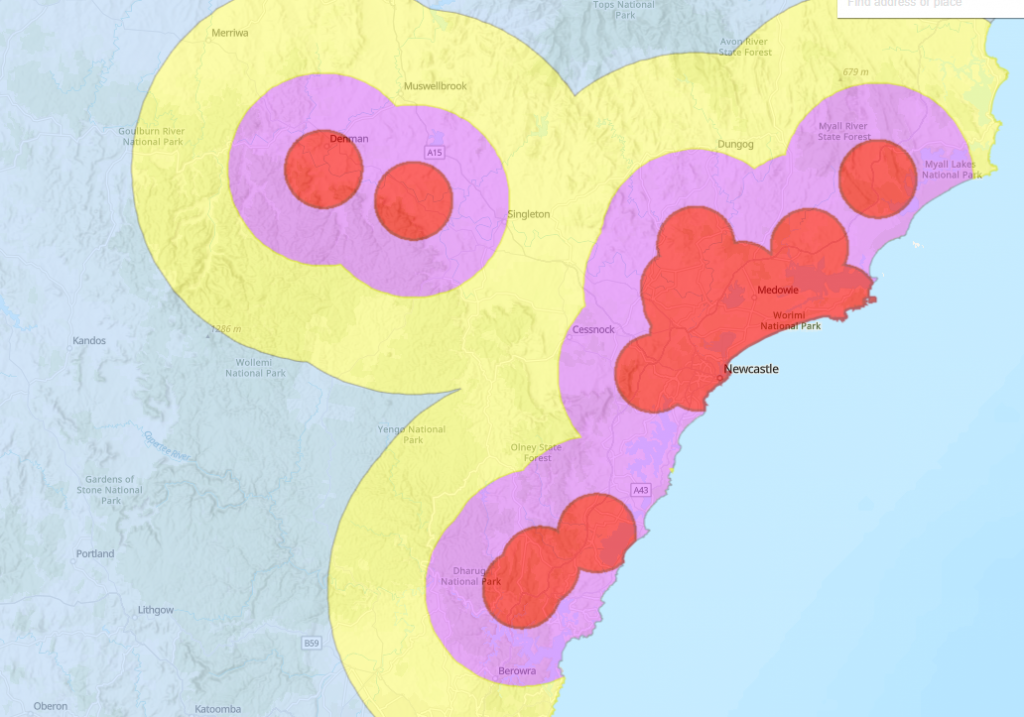 ___________________________________
Meat and Livestock Australia
FOOT AND MOUTH DISEASE
This week, the Australian Government confirmed that cases of Foot and Mouth Disease (FMD) had been detected in Bali, Indonesia.
Australia is currently free from FMD, and our priority is to keep it that way. At the same time, while we are confident in Australia's strong biosecurity measures, we aren't taking anything for granted.
It's the Australian Government's responsibility for protecting Australia from these diseases, and the industry is doing everything we can to support their work.
The Australian government has announced a range of new measures for travellers from Bali into Australia. These include biosecurity detector dogs at airports, additional signage and information about FMD for travellers and staff, as well as biosecurity officers present on all flights from Indonesia to Australia.
The risk of these diseases is at the forefront of industry priorities. There is a very clear and robust plan in place. It's known as the AUSVETPAN and you can read more about it online: Emergency response arrangements – Animal Health Australia
Meat and Livestock Australia (MLA), in conjunction with the Australian Government, is working closely with the Indonesian Government and Industry via a biosecurity support program to help control the spread of FMD in Indonesia.
Livestock producers are strongly encouraged to be prepared, vigilant and on the lookout. Good biosecurity practices and early detection will be essential to reduce the potential impact of FMD, should it arrive in Australia.
You can help by:
___________________________________
If you would like your groups news listed here, please contact us at merriwaportal@gmail.com