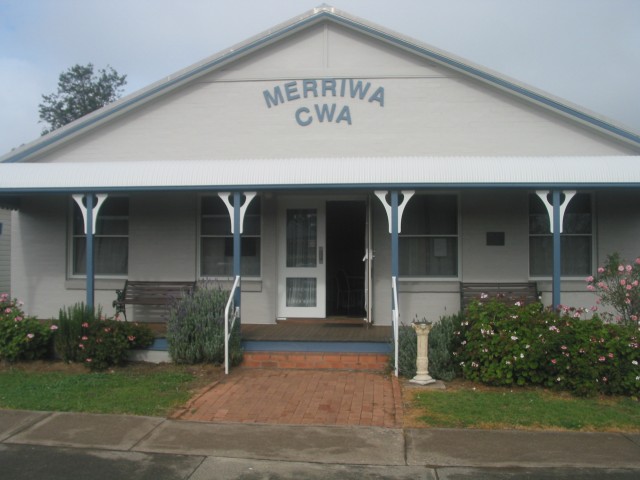 Merriwa CWA Office Bearers 2020
President: Penelope Fenley  on  0265 483060
Secretary: Kim Clydsdale on 0421 910 658
Treasurer: Barbara Campbell on 0428 485131
___________________________________
Merriwa CWA Rooms are located at :
159 Bettington Street
Merriwa
New South Wales
2329
The Merriwa CWA meets in the CWA Rooms at 9.30am on the second Monday of the month. Visitors and new members are always welcome!  
The rooms are available for booking – contact Kim Clydsdale on 0421 910 658. 
Due to the coronavirus restrictions, April and May meetings 2020 have been cancelled.
CWA Rooms will be unavailable for hire until further notice.
________________________________
Upcoming Events
Junior Cooking Days
March – International Women's Day
March – Literary Festival Lunch
April – Merriwa Races
April – CWA Street Stall.
June – Festival of the Fleeces
August – Little Sprouts Reading Day.
September – Merriwa Springtime Show
October – Plant Stall
___________________________________________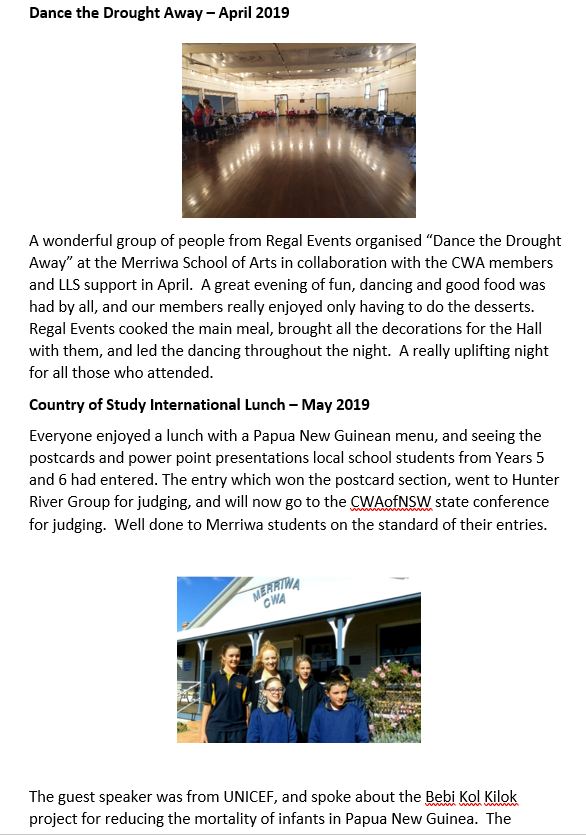 December 2018 –
Wrapping Christmas gifts donated to Merriwa CWA for distribution to drought affected families. Another Junior Cooking Day picture as these are held throughout the year.