Merriwa Anglican Church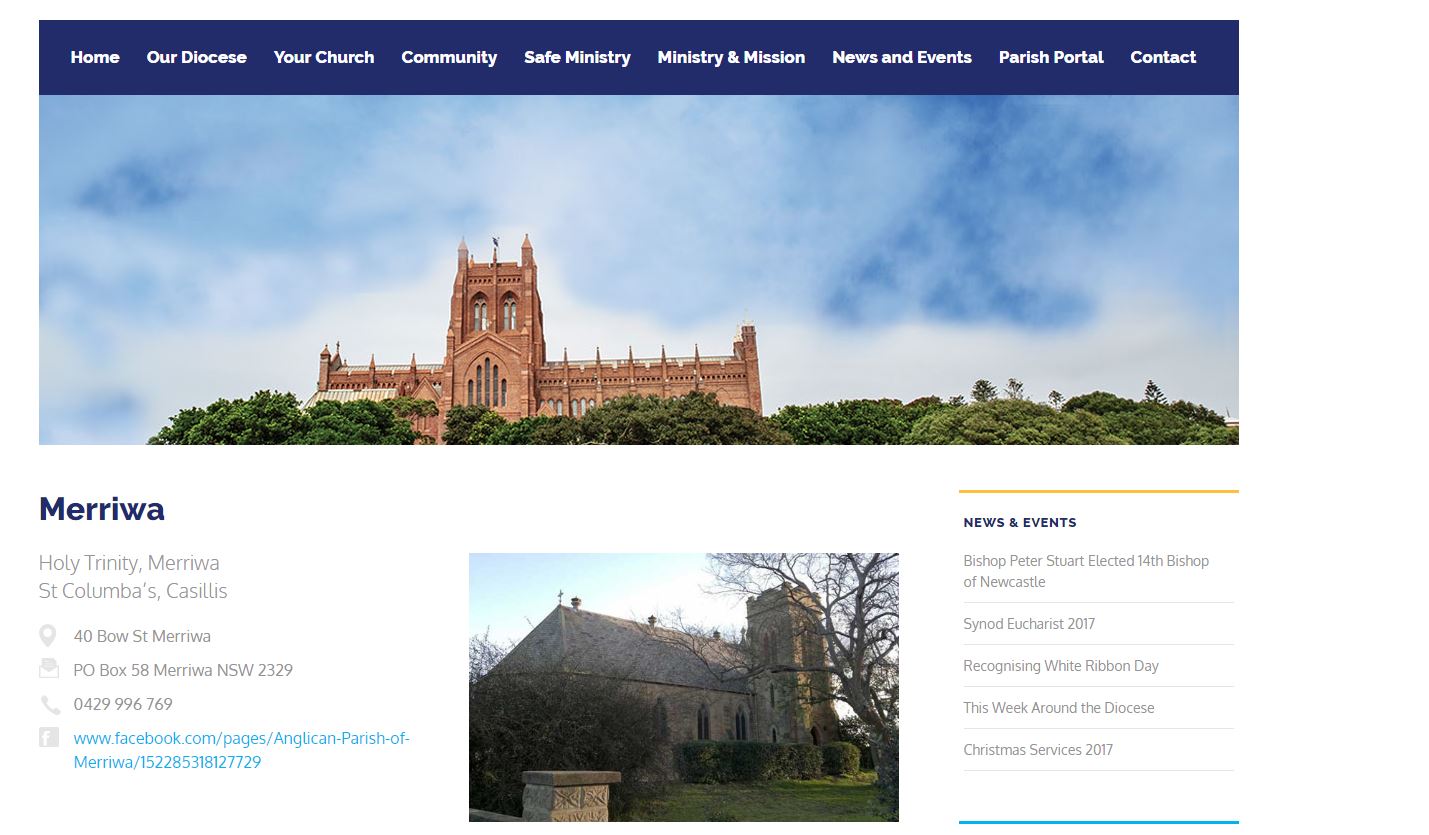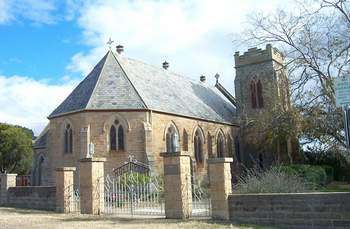 Church Times: – Friday 10am : Eucharist "Holy Trinity "Merriwa
Sunday 9am : Eucharist " "
2nd & 4th Sunday 11am : St. Columba Cassilis
Activities :- 1st Thursday Monthly : Women's Guild 2pm
3rd Saturday Monthly: Men's Breakfast: Parish hall 7.30am.
Last Friday Monthly : Messy Church 3.30pm
Bible Studies :
Various Bible studies are available:- Please phone 0429 996 769 for details.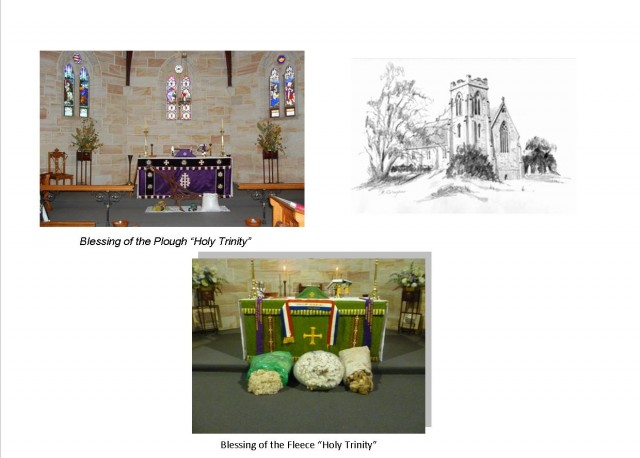 History
The beautiful Holy Trinity Anglican Church in Merriwa is on Bow Street, overlooking the Merriwa River. Built in 1899-1900 to replace the original 1855 timber church which was consecrated by Bishop Tyrrell. Anglican services began in Merriwa in 1848. The tower is a memorial to Reverend William Wilson who once rode 1300 km on horseback investigating his parish.
The old graveyard is behind the church. It contains the tomb of James Roper who accompanied Ludwig Leichhardt on his famous overland expedition from Brisbane to Port Essington (in the Northern Territory) in 1844-45. Roper was the first European to see the Roper River in the Northern Territory which was named by Leichhardt in his honour. He became government stock inspector at Merriwa in 1868 and was prominent in local affairs. The monument was erected from a fund started by the Sydney Daily Telegraph upon his death in 1895.
The rectory, built in 1875, is at the south-western corner of town, by the corner of Gooch and Glebe Sts. Over the road from the church is the Shire Hall (1911) and the timber School of Arts, built in 1876 and used for a time as the shire hall.
---
Men's Breakfast