Can Assist Merriwa
The Merriwa Branch of the Cancer Assistance Network (CAN ASSIST) will be holding an Easter Raffle at the Merriwa Sports Club on Saturday 2nd April 2022.
Tickets are $1.00 each and will be available from 5pm, with the draw to commence from 7pm.
_______________________________
Merriwa Pre-School & Activity Centre
Merriwa Pre-School and Activity Centre will be holding the AGM on April 4th at Merriwa RSL Club at 6pm. All positions will be declared vacant. We look forward to another great year and would love to see some new faces join the committee!
_______________________________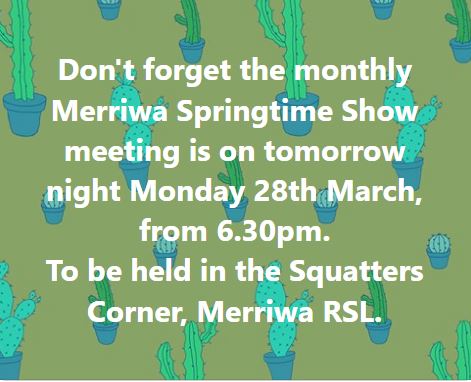 _______________________________