Reverse Vending Machine Meeting with TOMRA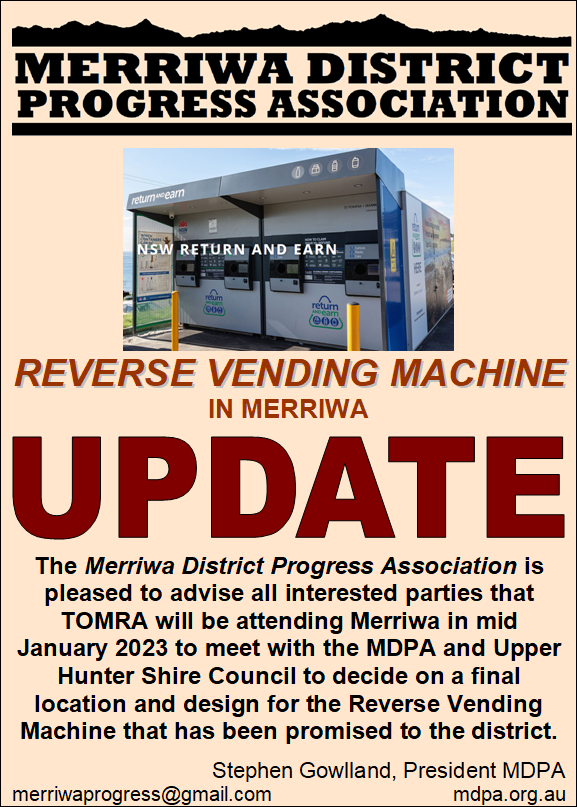 _____________________________________________
JD's World of Magic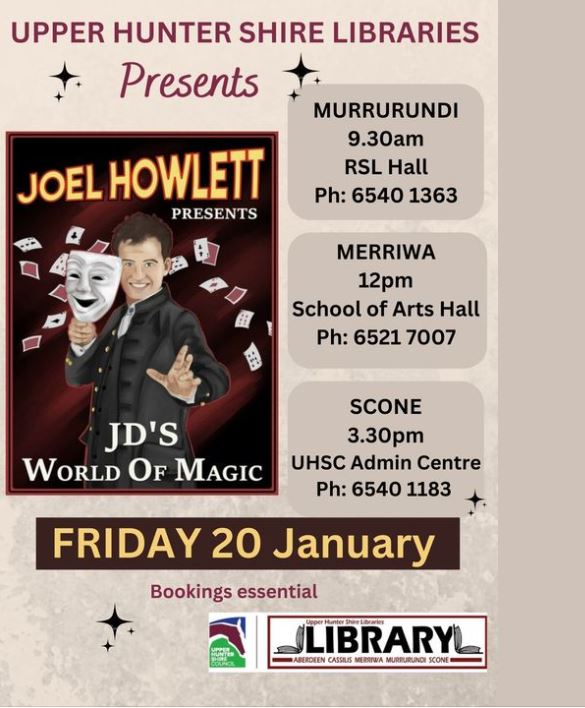 _____________________________________________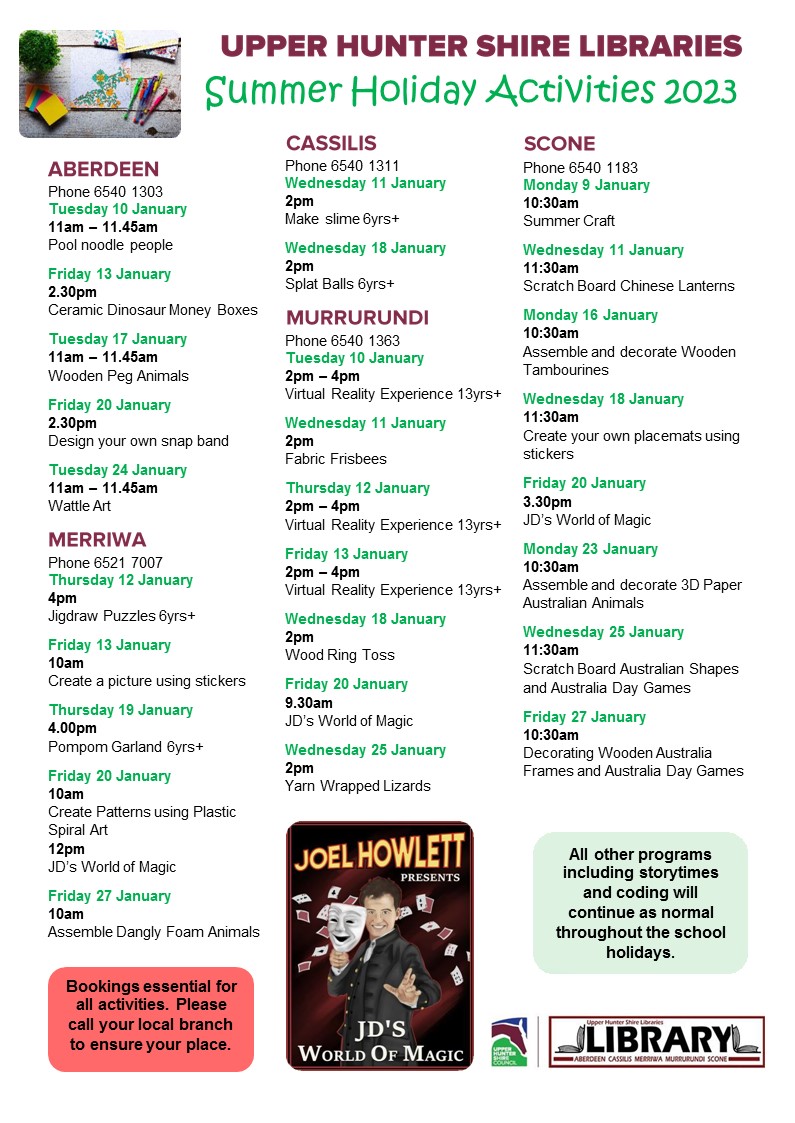 _____________________________________________
Merriwa Touch Football Association
Touch footy returns 11th of January for Round 10. We look forward to seeing everyone there.
Please note Juniors return 1st of February.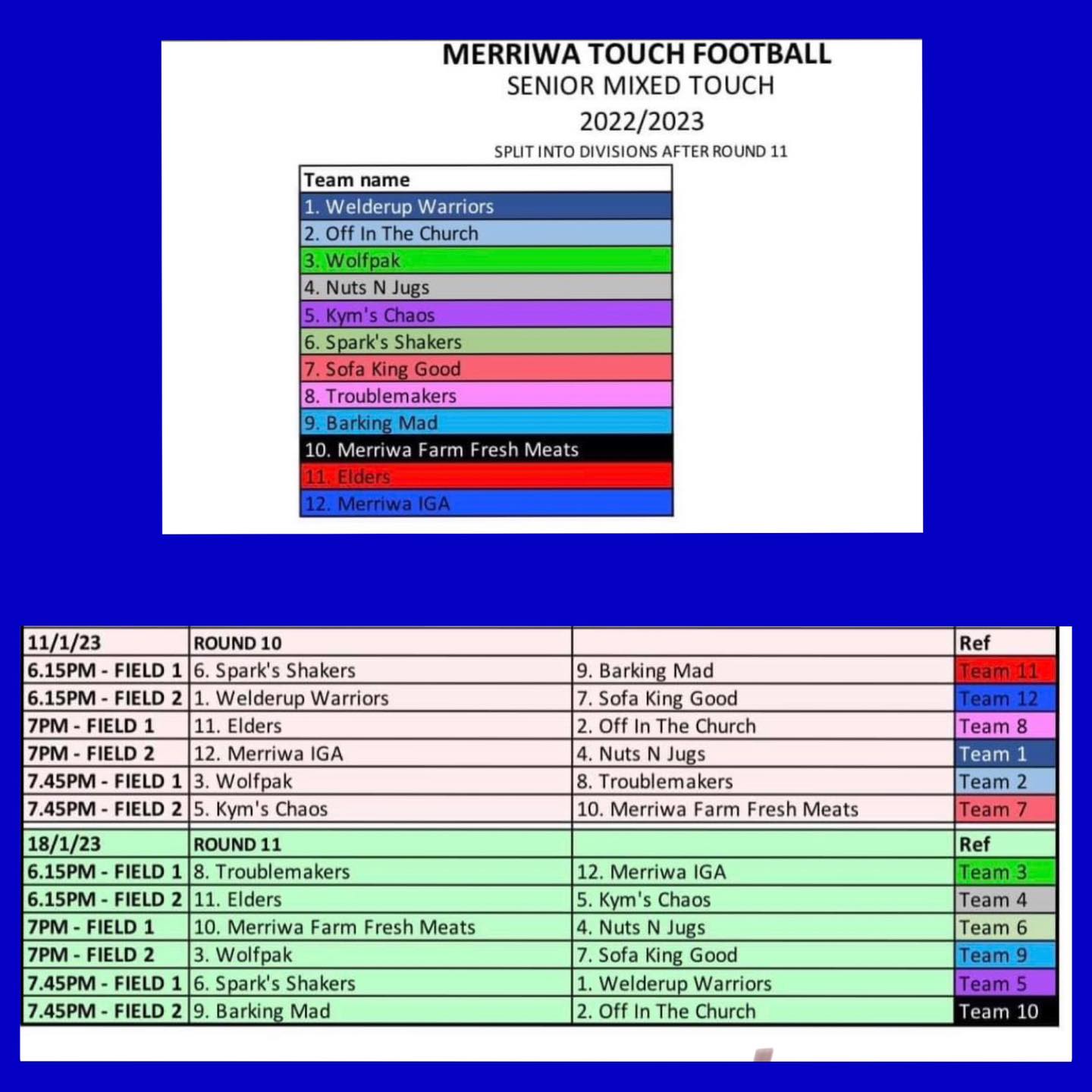 _____________________________________________
Girls Cricket
SCONE JUNIOR CRICKET
The highly anticipated girls comp is back on in term 1!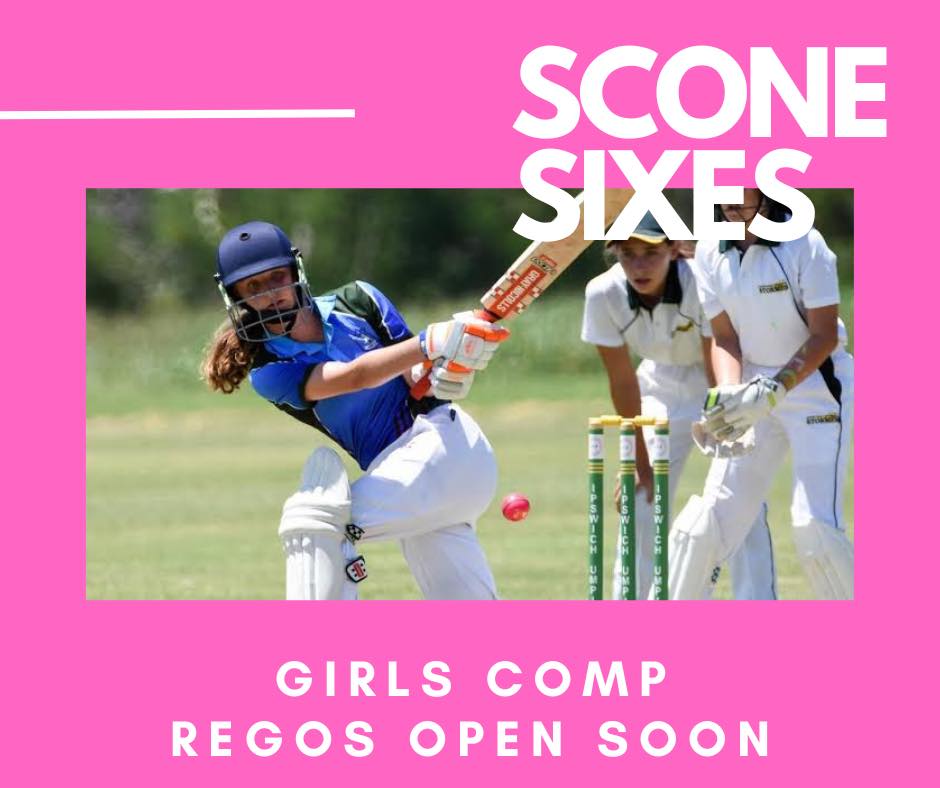 Welcoming players year 5 and up, no experience necessary.
Competition to start 10th Feb for 7 weeks.
Registrations will open soon, so stay tuned.
Follow their facebook page to stay up to date
_____________________________________________
Merriwa Sports Club
TWILIGHT BOWLS RETURNS
Twilight Bowls returns this Friday night at the Sporties. Cost is $5 pp and Names on the sheet at 5:30 in the club and games will kick off at 6pm. Bowls can be supplied so bring along some friends and family and challenge them.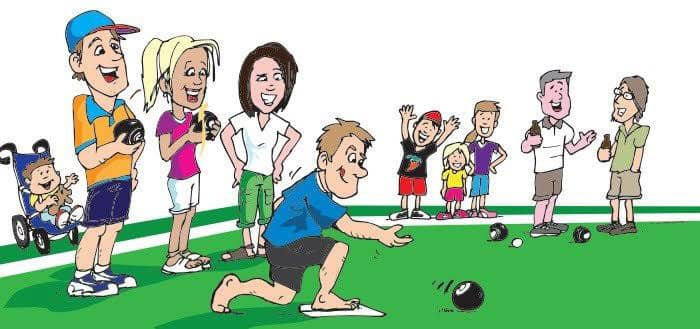 _____________________________________________
Cassilis Bowling Club
Saturday 21 Jan 2023
Join us for an afternoon of Bingo.
Bring along some friends, to win some great prizes! Starting at 4pm, sheets available to purchase from 3.30pm
Follow them on Facebook for more updates: Cassilis Bowling Club
_____________________________________________
Merriwa Fitness Centre
ANNUAL GENERAL MEETING
AGM followed by General Meeting to be held on Saturday 11 Feb @ 3pm at the Merriwa RSL (but will confirm closer to date).
All positions will be declared vacant. If we can't fill the roles the gym cannot run and we'll have to close again as it's not something that can be managed without a committee.
Roles we will need filling at a minimum:
President
Vice president
Secretary-takes care of the day to day running of gym
Treasurer-manages accounts/pay bills
Registrar-need this person to be able to manage memberships eg. Do safety inductions and remind people when their memberships are due for renewal.
As a committee we discuss a lot of our topics via messenger and make decisions that way rather than having regular meetings as we know time is precious.
This is your gym Merriwa, so please get involved.
_____________________________________________
Merriwa RSL Club
JASON OWEN SINGS JOHN DENVER
Friday 24th February
8pm
Tickets: $30 each – On sale now!!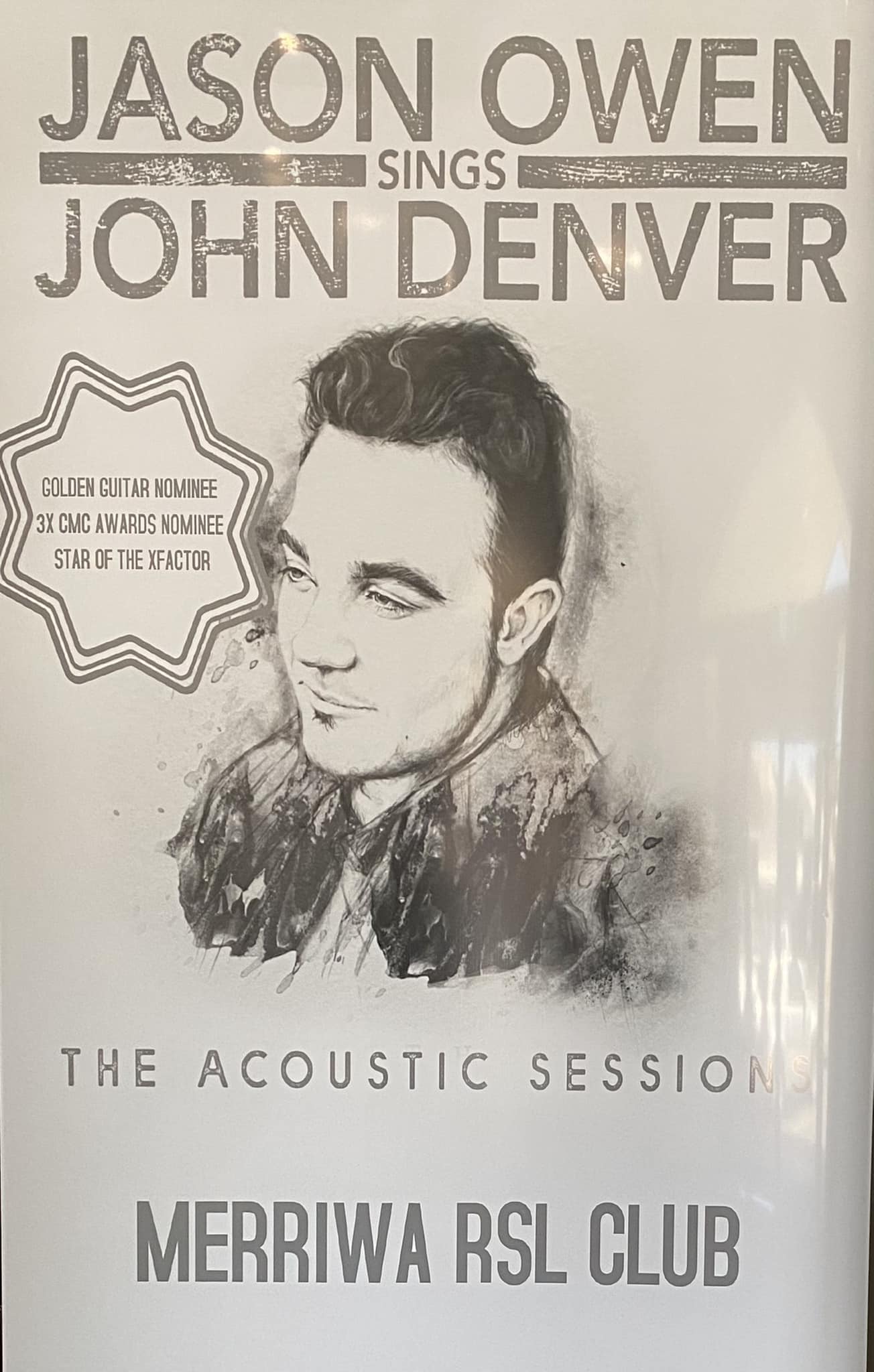 _____________________________________________
Service NSW Back to School Vouchers
$150 in vouchers to help with school expenses
Families can apply for $150 in vouchers for each child who attends a primary, secondary school or home-schooling in NSW in 2023. Find out more about the Premier's Back to School NSW Vouchers.
The following local businesses are participating in the program:
Merriwa Central School
Di's Clothing Patch
McConnell's This 'n' That
Merriwa Home Hardware
NewsXpress Merriwa
Cassilis Public School
Eligible purchases are limited to the following:
School uniforms, including:

shoes and socks
hats, and
sports uniform and shoes.

School equipment, including:

school bags
lunch boxes
drink bottles
umbrellas and/or raincoats
necessary protective equipment (for students enrolled in specialised classes such as chemistry, who may require goggles or a lab coat), or
tools or equipment specific to sports or other programs (for students participating in sports, art or musical classes, who may require sporting gear, art supplies or musical instruments).

School-prescribed textbooks or other reading material.
Lesson resources (such as art diaries, major work materials, elective subject resources)
Other stationery, including but not limited to:

exercise books
pens/pencils
coloured pencils/crayons
textas/highlighters
erasers
pencil cases
rulers
sharpeners
glue
scissors
calculators, or
geometry sets.

Technology for the purpose of school work:

computers
laptops
keyboards
headphones
mice
tablets.
Information has been taken from the Service NSW website. For more information please visit the website: https://www.service.nsw.gov.au/back-to-school-vouchers