Worondi RFS Brigade AGM
Worondi RFS Brigade AGM will be held on Sunday 5th June at 10 am at the Worondi RFS shed on the Golden Hwy opposite Flaggs Road with a BBQ at the completion of the meeting. All residents within the local Brigade are invited to attend. Further information contact the Captain Kim Fenley on 0418 570 743.
___________________________________
Merriwa Gallery Opening Soon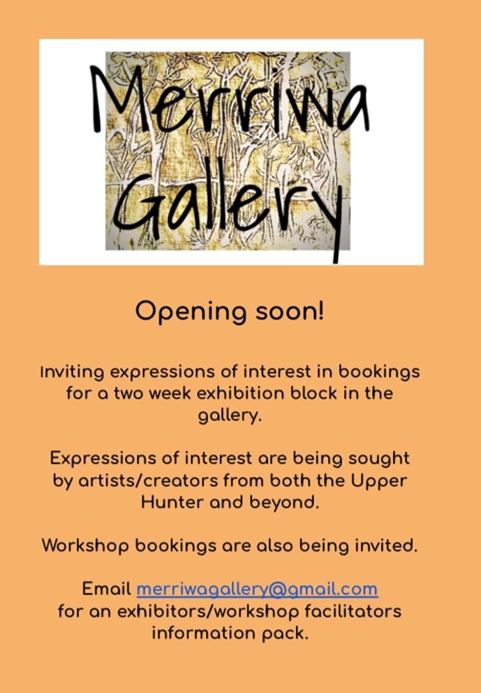 ___________________________________
Merriwa Senior Citizens AGM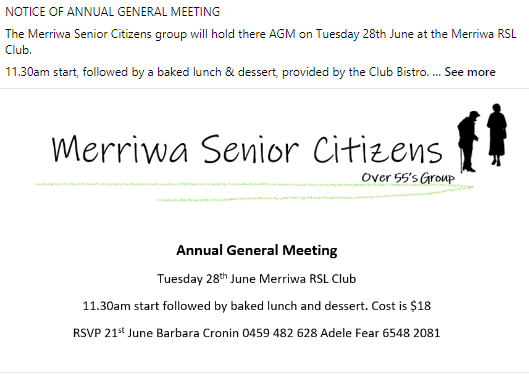 _________________________________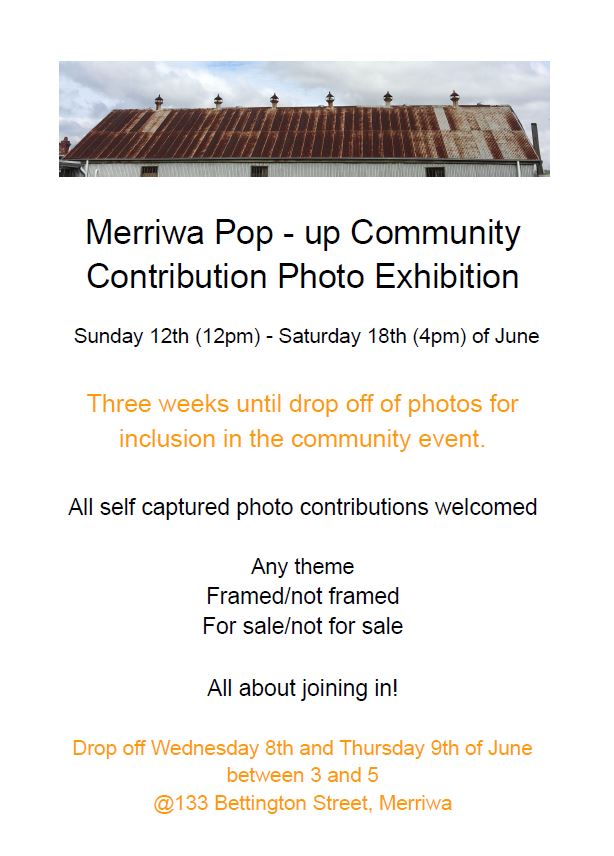 During the Festival of the Fleeces weekend held over the June long weekend (10/11/12th) in Merriwa there will be a pop – up photography exhibition in a main street shop front (133 Bettington Street).
Two exhibitors are contributing, Ellie Matthews, Merriwa, and Roger Skinner, Muswellbrook. Ellie's contribution is themed 'for the love of rust', and showcases a range of photographs of rusty surfaces around Merriwa. Ellie's photo's range from rusty roof tops to abstract micro closeups and the exhibition also offers an interactive opportunity to take photos of a rusty pipe.
Roger, who has a long held love for and association with photography, is contributing a selection of his landscape photography recently exhibited in the Muswellbrook Regional Art Gallery. Roger will also have on display a series of projected images set up in a back room alcove with seating for viewing pleasure. Roger's work will be available for purchase.
The exhibition will be open from midday Friday 10th at midday, until 7 pm, and reopen again on the Saturday 11th 10 am until 5 pm.
The Community participation exhibition will then run from Sunday 12th midday until 4 pm Saturday the 18th. I will include the flyers related to both.
___________________________________