Shape Merriwa's Future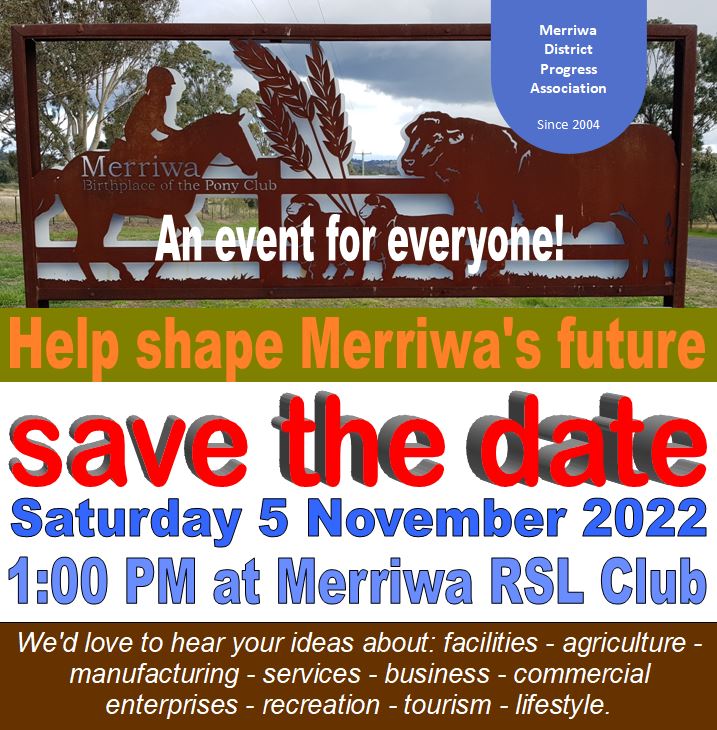 __________________________________

Upper Hunter Shire Council's annual Bulky Waste Clean Up
Bulky Waste Clean Up
Upper Hunter Shire Council's annual Bulky Waste Clean Up will occur this month.
The bulky waste collection service is available to all Upper Hunter Shire households with an existing kerbside waste collection service.
Council's Waste Management Coordinator Oscar Gallagher explained what items will be accepted and prohibited during the collection.
"Items such as old furniture, floor coverings and broken glass will be accepted in the collection," Mr Gallagher said.
"Due to the introduction of the green-lidded bin service, garden waste will not be accepted this year.
"Mattresses and tyres are also prohibited, however, a separate free drop-off event will be held in 2023.
"A full list of which items will and will not be accepted is available online via Council's website."
Residents of Scone, Gundy, and Moonan Flat will have their waste collected between October 17 to 21.
Residents of the remaining areas – Merriwa, Murrurundi, Blandford, Cassilis, Bunnan, Wingen, Parkville and Aberdeen – will have their bulky waste items collected between October 24 to 28.
Mr Gallagher said it's important that residents place their waste on the kerbside in the appropriate timeframes.
"Residents must place their items on the kerbside on the Sunday prior to their respective week of collection in one neat pile", he said.
"The collection service will not return to any street that has already been serviced so it's paramount that everyone gets their items out on time so nobody misses out.
"We are pleased to see this service back for another year and hope it's of benefit to the community."
For further information visit www.upperhunter.nsw.gov.au
Upper Hunter Shire Council
135 Liverpool Street
Scone NSW 2337
Contact Jacqui Bakewell on 65401172
____________________________________