The Merriwa Cassilis Alliance would like to invite members of the community to our next general meeting this Friday 25 February 2022 at 5.00pm at the Merriwa RSL Club's Auditorium.
The NSW Treasurer and Minister for Energy and Environment, Matt Kean, will make an announcement on the transmission line study corridor.
Local MP for the Upper Hunter, Dave Layzell, will be in attendance to answer questions.
_________________________________________
Entries now open for Le Tour de Merriwa 2022
Sunday 13th March
___________________________________
_________________________________
For residents in Merriwa, Baerami, Widden, Murrumbo and Gungal, our crews will be doing critical upgrade and maintenance work on the local electricity network on Sunday 20 February.
To do this work safely we need to interrupt the power supply between 8.30am and 4.00pm (weather permitting).
The areas affected will include:
• Merriwa Town, Flags Rd, Depot Rd, Coulson's Creek Rd, Cullingral Rd, Forrest Reserve Rd, Bow, Idaville Rd, Ringwood, Golden Highway.
• Baerami, Widden, Murrumbo and Gungal
We apologise for the inconvenience this essential work may cause and we will aim to minimise disruption caused during this work.
_________________________________
Will be holding their AGM on 20th February at 3pm at the Sporties. All welcome to attend.
Please note date change above!!!!!!
_____________________________

RYPEN (Rotary Youth Program of Enrichment) is back on this year.
These programs have been such positive experiences for students in the past. If your child is in Year 9 or 10 and would benefit from a camp to teach them new skills and meet some like minded people please apply. See below for more details. Please apply through your school. Merriwa Rotary Club will be providing the application forms to the schools.
The RYPEN out WEST committee is 'up and running' again after going into recess during the pandemic. Although we're not through this yet, we have decided to hold a RYPEN out WEST camp at Lake Burrendong Sport & Rec Centre from 4.00pm Friday, 22 April till 2.00pm Sunday, 24 April.
RYPEN is a youth program for students in Years 9 and 10. It aims to provide young people with a set of skills to cope with the challenges that life brings. RYPEN targets students who are often overlooked for leadership positions, aiming to increase their self-confidence and belief in their abilities and talents.
Successful students will be sponsored by local Rotary Clubs to attend the course.
Full time students in Years 9 and 10, aged 14 to 16 who are fully vaccinated
Students who have undeveloped potential and need a helping hand to develop leadership, initiative and responsibility skills.
Students from both the public and private school sector.
PARTICIPANT OUTCOMES:
Improved leadership skills in a non-threatening and supportive environment
Increased motivation and improved life skills
Improved self-image and pride
An understanding of setting and achieving goals
Increased confidence to overcome problems and take control
Improved appreciation of diversity.
______________________________
Ringer Meeting
Do you want The Ringer to continue?
Due to lack of numbers at our last meeting, another meeting will be held on Thursday 24th of Feburay, 7pm at the RSL Auditorium.
Positions vaccant are Secretary/ Treasurer
Due to the lack of interested people in forming a committee to kick start the revitalised Ringer, this will be the last opportunity to recommence The Ringer, that is benificial to Merriwa and the surrounding area.
Please give this some thought,
Diane Byfield, Chairperson
_________________________________________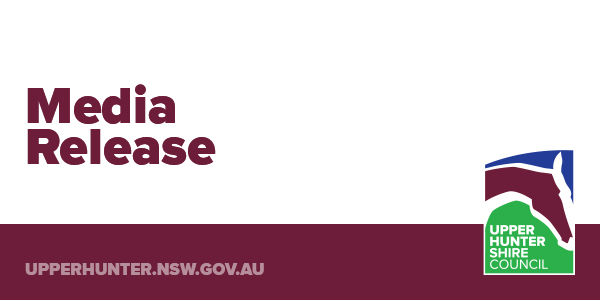 Residents invited to Waste Transfer Station community meeting
Upper Hunter Shire Council is heading to Murrurundi on Tuesday, February 22 to talk to the community about the Community Strategic Plan and the Waste Transfer Station.
The Community Strategic Plan is the 10-year vision for the Upper Hunter Shire and focuses on aspirational questions about what residents want.
Council has already visited Merriwa, Aberdeen, Moonan Flat and Scone and received a lot of feedback about what's important to the community.
The Council will also visit Cassilis on Thursday, February 24 at 6pm at the Cassilis Community Centre.
Residents are invited to attend the Community Strategic Plan meeting from 6pm to 7pm ahead of the community meeting about the Waste Transfer Station from 7pm to 8pm.
The meeting will be held at the RSL Hall on Mayne St, Murrurundi.
All residents are urged to sign up for the meeting via: https://bit.ly/3gMkNVC for COVID purposes.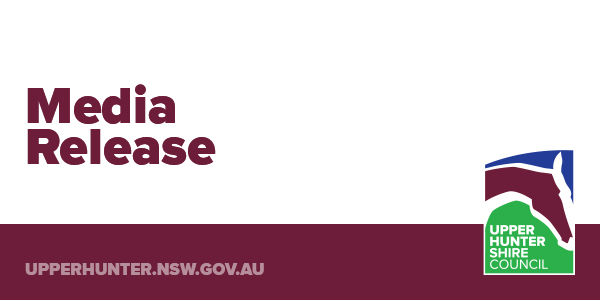 Council seeks feedback on Disability Inclusion Access Plan
Upper Hunter Shire Council is looking to hear from the community about Disability, Access and Inclusion in the Upper Hunter Shire.
The Upper Hunter Shire Council is developing its Disability Inclusion Access Plan (DIAP) for 2022-2026.
The plan will assist Council to continue our commitment to supporting and improving access and inclusion to our services and facilities.
Upper Hunter Shire Council Mayor Maurice Collison said while everyone's views were welcome, he wanted to encourage those with first-hand experience of living with a disability or caring for someone impacted by physical or mental disabilities, to give feedback.
"The outcome of the community consultation will be the creation of a Disability Inclusion Action Plan," he said.
"An example could be how we can make the physical environment more liveable by developing more accessible toilets or improving paths of travel between facilities and services in our town centres.

"There is more to consider than just the physical environment. Attitudes and behaviour towards people with a disability have often been described as the single greatest barrier to full access and inclusion."
The responses will help Council form a draft plan which will then be released to the community for further feedback.
Submissions can be addressed to the General Manager, Mr Greg McDonald via email, post or completing the online submission form prior to 5pm on Tuesday, March 8, 2022.
The online survey can be found here: https://www.surveymonkey.com/r/QB7T8PH
___________________________________