As a business chamber, we understand businesses need local support to continue to prosper, and one of our objectives is to look at how we can give back to the community who continue to support our businesses.
One of the major topics concerning our local community is the cost of the shared pathway for landowners along the route. We are hoping to coordinate and oversee the raising of required $60,000 to offset this cost being charged by UHSC. It is unfair that only a small number of residents will bear the cost for something that will benefit the entire community, and we acknowledge the distress and uncertainty that this has caused residents.
As a business group, we feel the shared pathway will be an important and welcome addition for Merriwa, connecting key locations and providing increased safe opportunities for exercise and healthy lifestyle whilst attracting tourism to our local businesses.
It was great to hear the many and varied ideas for fundraising discussed at the meeting. We are currently in the process of getting our organisation ready to implement some of these fundraising ideas before long.
Stay tuned and we will keep you up-to-date on our ventures, and we hope that as a community you will support our organisation and businesses.
Anyone who is interested in joining the Chamber, please email merriwachamber@gmail.com and we will forward you the membership form. Membership can also be completed online at https://forms.gle/NiaCrUJ6k486NZY3A
Our next meeting will be an equine experience held in March. Once the date, time and location are locked in, this will be published.
Follow the Merriwa and District Chamber of Commerce and Industry on
Facebook
and
Instagram
to keep updated.
______________________________
Le Tour de Merriwa
04 Mar 2023 to 05 Mar 2023
Early Bird Discount finishes 26/2. Cycling Jersey orders have now closed.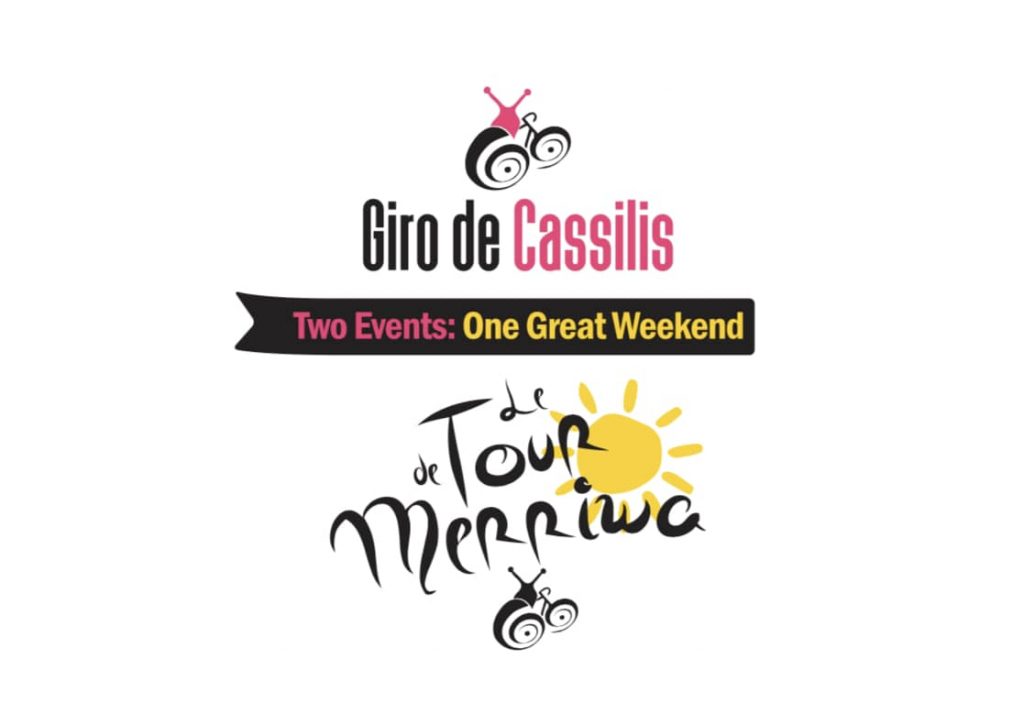 Entry Fees:
Giro de Cassilis Gravel – $60
Le Tour de Merriwa Gravel/Road – $70
Le Tour de Merriwa and Giro de Cassilis -$100
Enter before 26/2 for a $10 discount
Auscycling Members are entitled to an additional $10 discount.
This is a not for profit grass roots event with a real community feel. Come and experience an event like no other.
______________________________
Merriwa CWA
FREE COMMUNITY MORNING TEA
Tuesday 28 February from 10am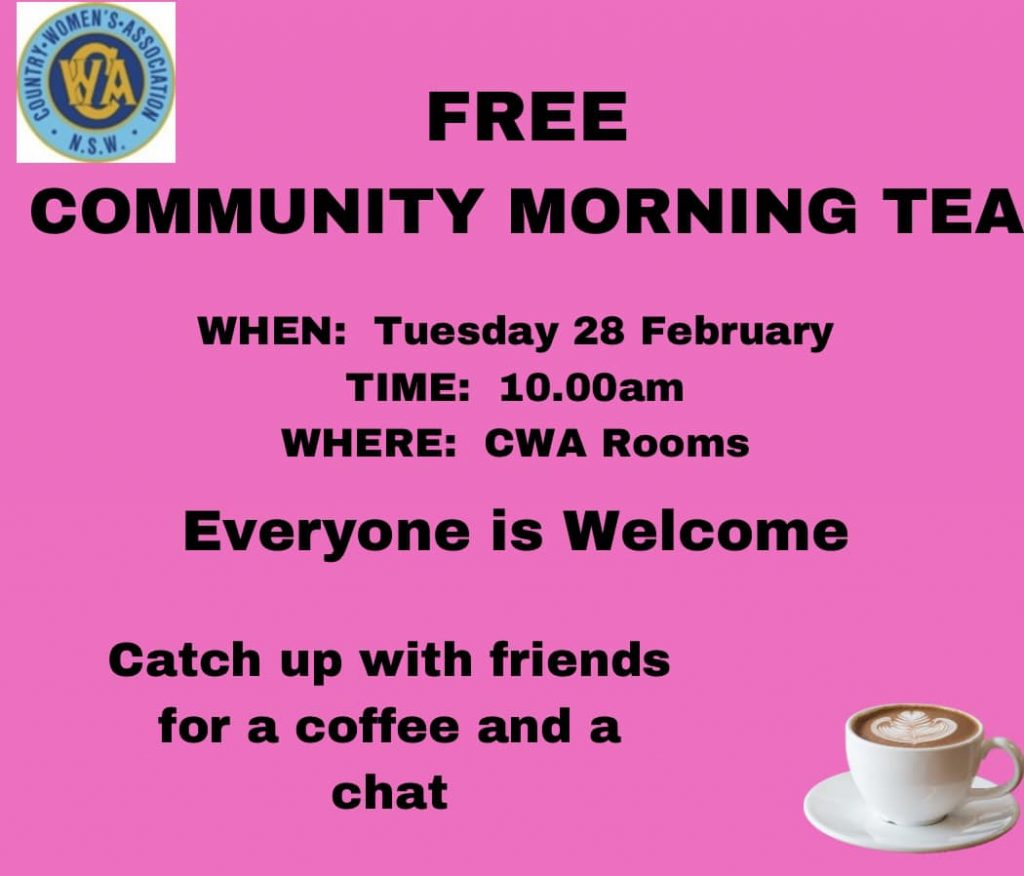 ______________________________
St Joseph's Primary School & Merriwa Preschool and Activity Centre
PARENT WELLBEING INFORMATION SESSION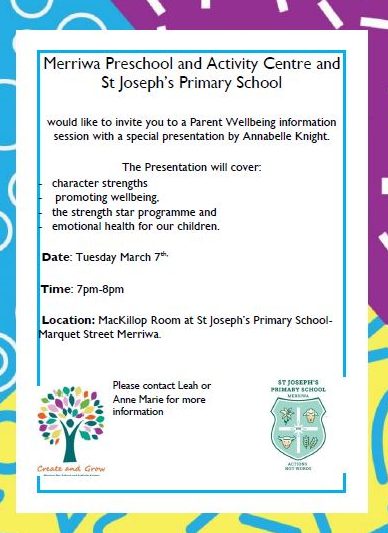 Merriwa Preschool anf Activity Centre and St Joseph's Primary School would like to invite you to a Parent Wellbring Information session with a special presentation by Annabelle Knight.
The presentation will cover:
character strengths
promoting wellbeing
the strength star programme
emotional health for our children
Date: Tuesday 7th March 2023
Time: 7pm – 8pm
Location: MacKillop Room at St Joseph's Primary School – Marquet Street, Merriwa
For more information contact Leah at Merriwa Preschool and Activity Centre or Anne Marie at St Joseph's Primary School, Merriwa.
______________________________
Merriwa Fitness Centre
G'day All, Just a shout out to the Merriwa Community. Promoting our non for profit local gym.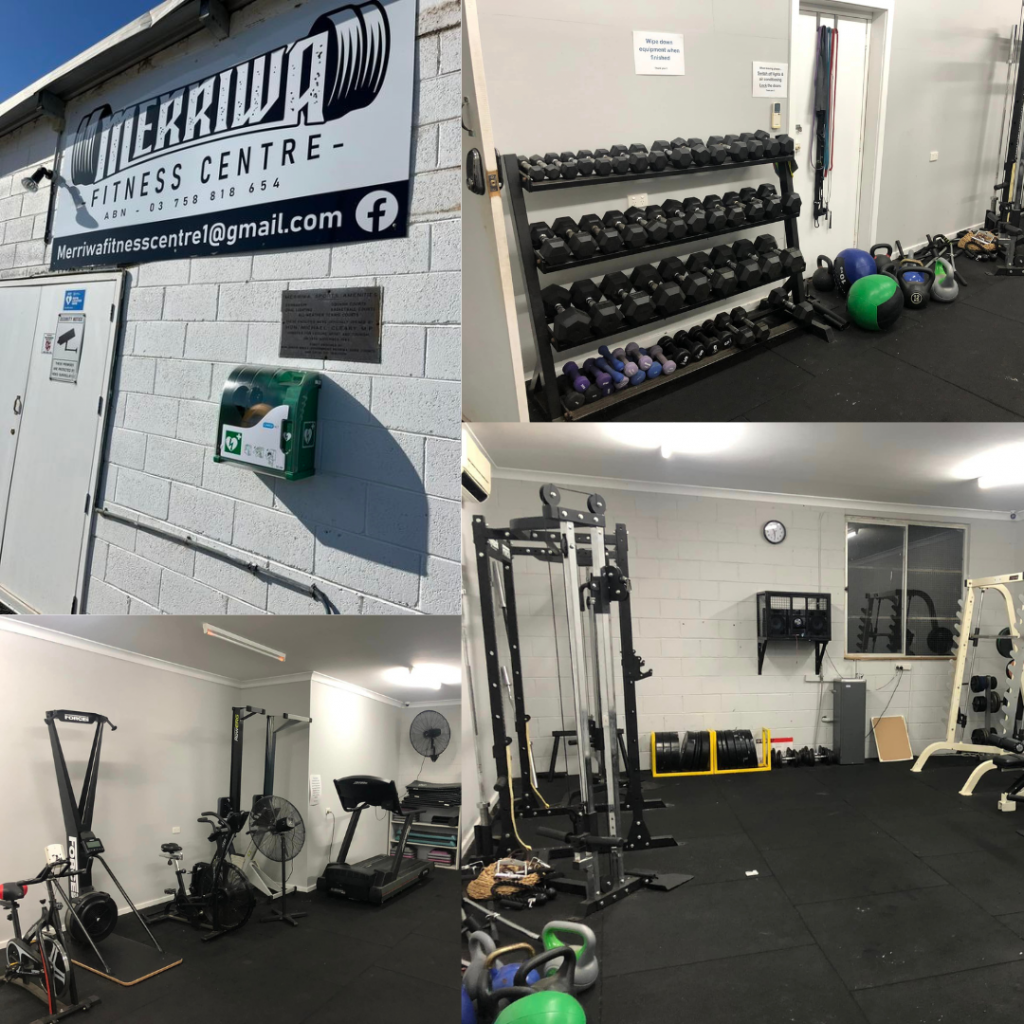 We really need new members to keep the gym open. Running costs have increased each year with insurances, maintenance & general day to day running costs.
Our only income to cover these costs, is membership.
If your thinking of joining or have any questions please feel free to message us on the page or DM
Our gym maybe small but offers quite a vast range of equipment. From free weights, rowers, a skier, an assault bike, cable weights, all you need.
Our one off Membership fees would be the cheapest in the country
12 Months – $150 (less then $3 a week)
6 Months – $100
3 Months – $90
Look forward to seeing you soon
______________________________
Merriwa Swimming Pool
AQUA CLASSES
Ask us how our Aqua Classes could get even better? How about Free of charge? Thank you UHSC Variety Grant for subsidising!
Monday's 5.30pm and Wednesday's 9.30am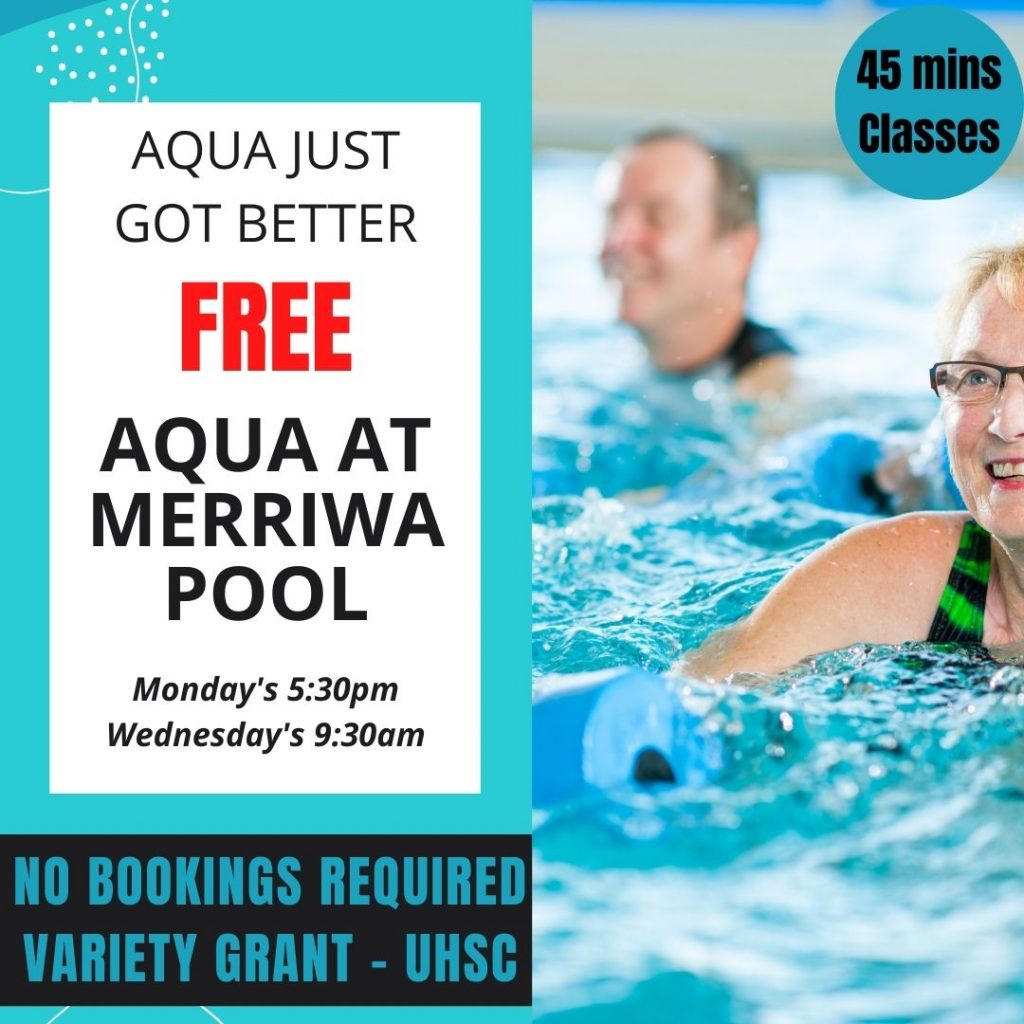 ______________________________
Merriwa Pharmacy
COMMUNITY SWIM CHALLENGE
Merriwa Pharmacy will donate 20c per lap towards the community.
This year our fundraising will be directed towards the fund being set up to assist residents financially impacted by the new active transport network (shared pathway).
Set yourself a health challenge and help out your community at the same time.
It's a win-win!
-and Yes, We will have a big end of season breakfast.
______________________________
Merriwa Preschool and Activity Centre
LE TOUR DE MERRIWA TRIVIA NIGHT
Merriwa Pre-School and Activity Centre in association with Le Tour De Merriwa present a night of trivia, food and fun at the Merriwa Sports Club on the 4th of March.
Hosted by 2NM radios Peter Holland with audio/ visual trivia should make this a night to remember.
A sharing platter for your table is available at a cost of $80
The Harvest restuarant will be open for your convenience and drinks are available at the bar.
Tickets go on sale from 8am on Monday 30th January and can be purchased by following this link – https://www.123tix.com.au/events/37293/merriwa-pre-school-trivia-night
______________________________
Australian Stock Horse Society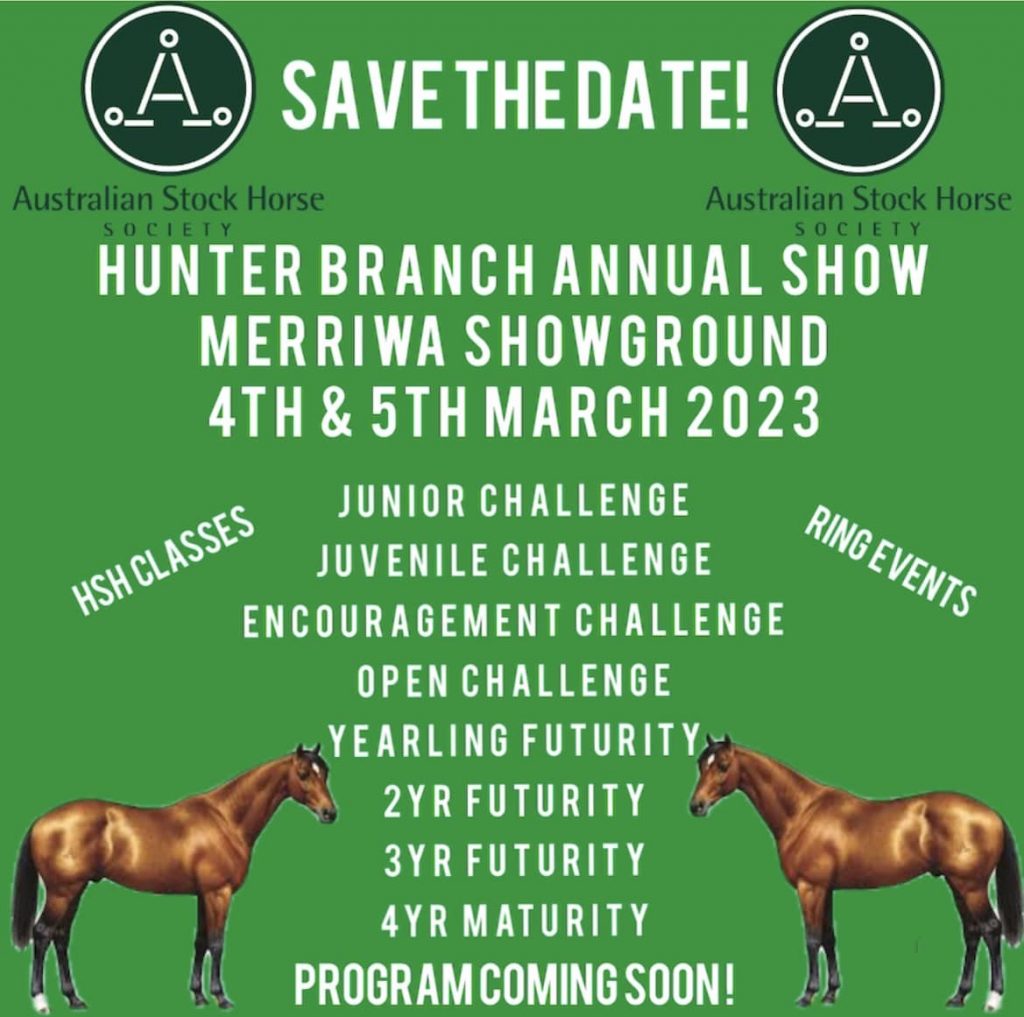 ______________________________
Cassilis Bowling Club

______________________________
Hunter Valley Polocrosse
HUNTER VALLEY ZONE COACHING WEEKEND
HV Zone Polocrosse and the HV clubs are hosting a HV Zone coaching weekend for all levels of players, from A grade to come and try, we will have something for everyone!
11/12th March
Merriwa Racecourse
Nominate to your HV club by 22nd Feb
______________________________
Star Club Equestrian Program Inc
MERRIWA
Star Club Equestrian Program Inc
– Star Club, Merriwa opens 25 February 2023.
Get in touch with Star Club Equestrian Program Inc. for more information: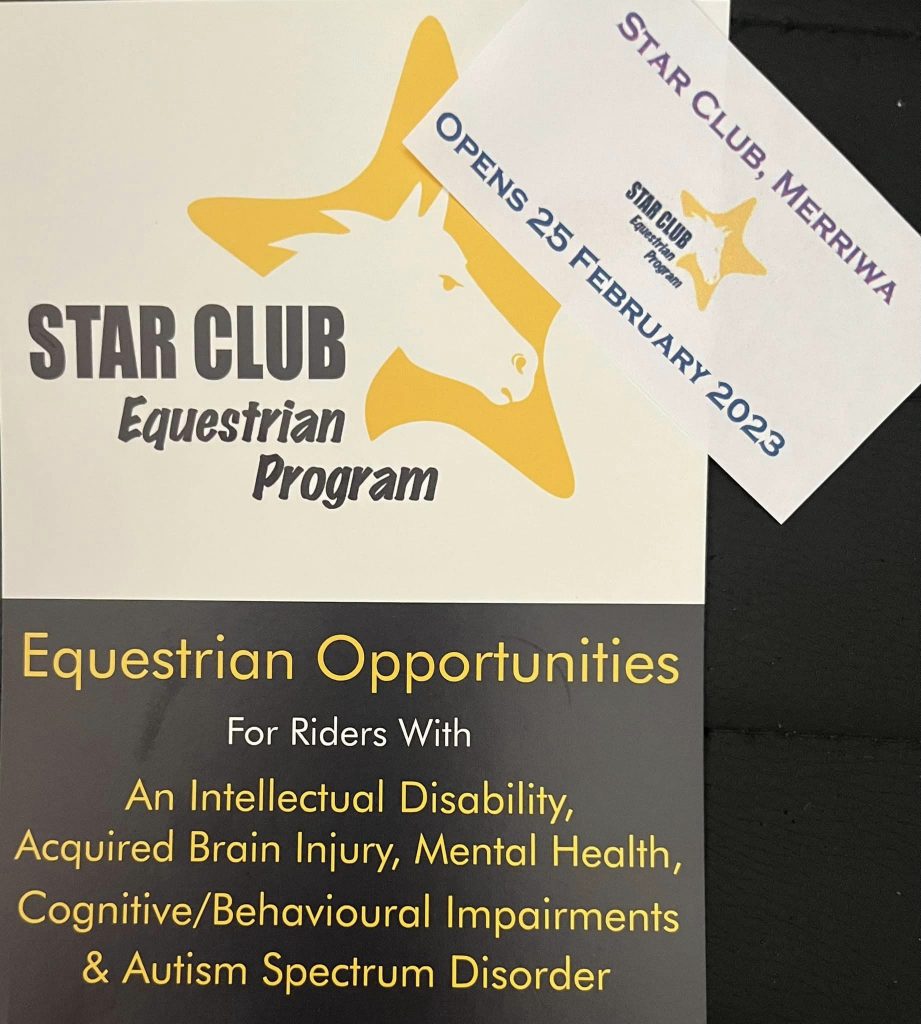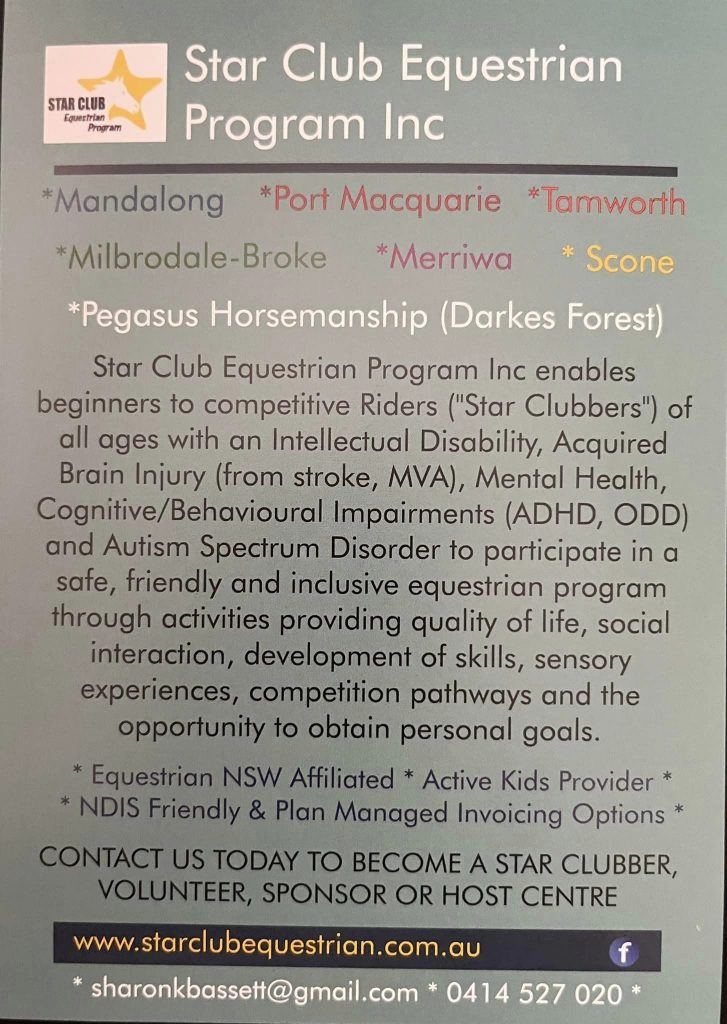 ______________________________
Scone Literary Festival
MERRIWA LITERARY LUNCH
Soak up the relaxed country atmosphere and enjoy an intimate and delicious lunch (cooked by the Merriwa CWA) with local Author Ryan Butta.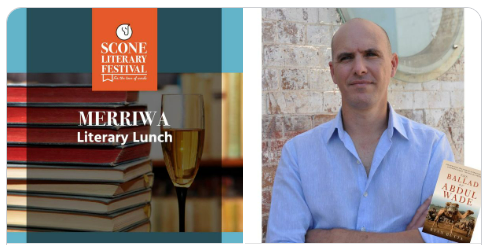 Explore what makes history, and what is 'forgotten' along the way as Ryan shares his journey of research and discovery writing The Ballad of Abdul Wade.
Friday March 10, 12-2pm
Cost $50 pp
CWA Merriwa
Includes lunch and beverages provided by the Merriwa CWA
Get your 2023 Festival tickets
https://events.humanitix.com/scone-literary…/tickets
______________________________
Merriwa Gallery
MEDITATION CLASS
Wednesday's – 5 – 5.45pm and 6 – 6.45pm
No previous experience required, low key and welcoming. Wear loose clothing and bring water. Chairs and floor pillows are both options provided. No booking necessary.
Gold coin donation. Come and spend some considered quiet time to round off the day. Any questions merriwagallery@gmail.com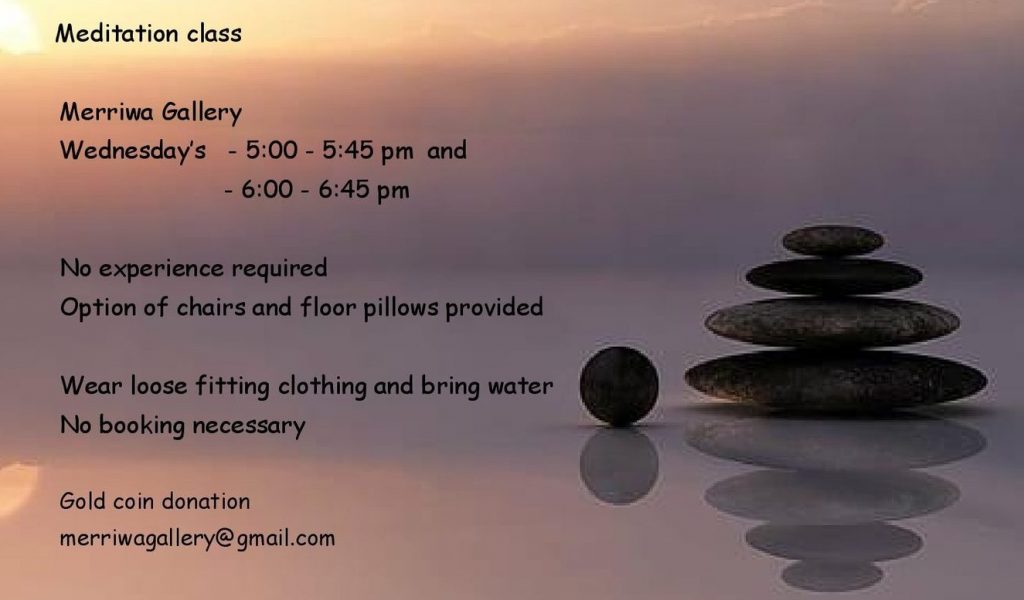 UPCOMING EXHIBITIONS, WORKSHOPS AND EVENTS
EQUINE EXTRAVAGANZA EXHIBITION – A Community exhibition showcasing everything equine, photographs, drawings, paintings, sculpture etc. Friday 24th Feb – Sunday 5th March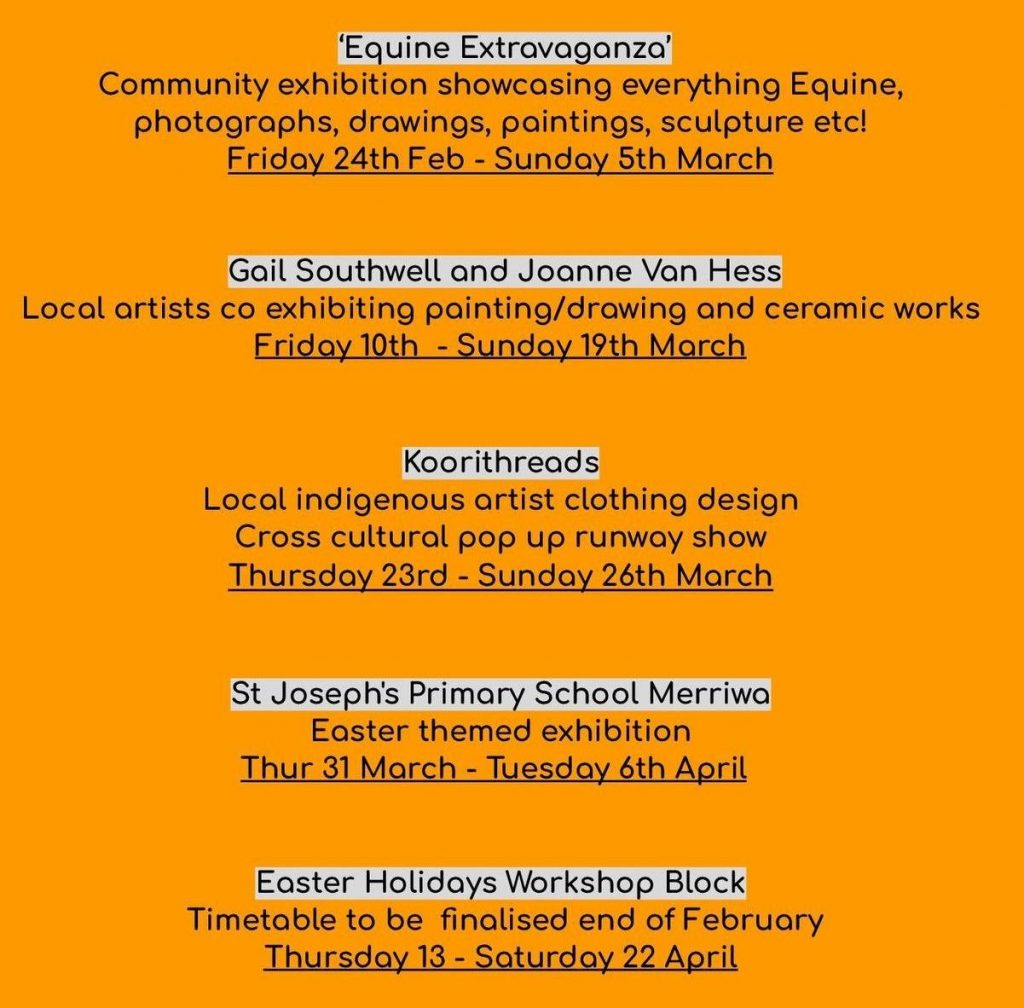 EASTER HOLIDAYS WORKSHOPS
Follow Merriwa Gallery on Facebook or Instagram for more updates! Any questions etc merriwagallery@gmail.com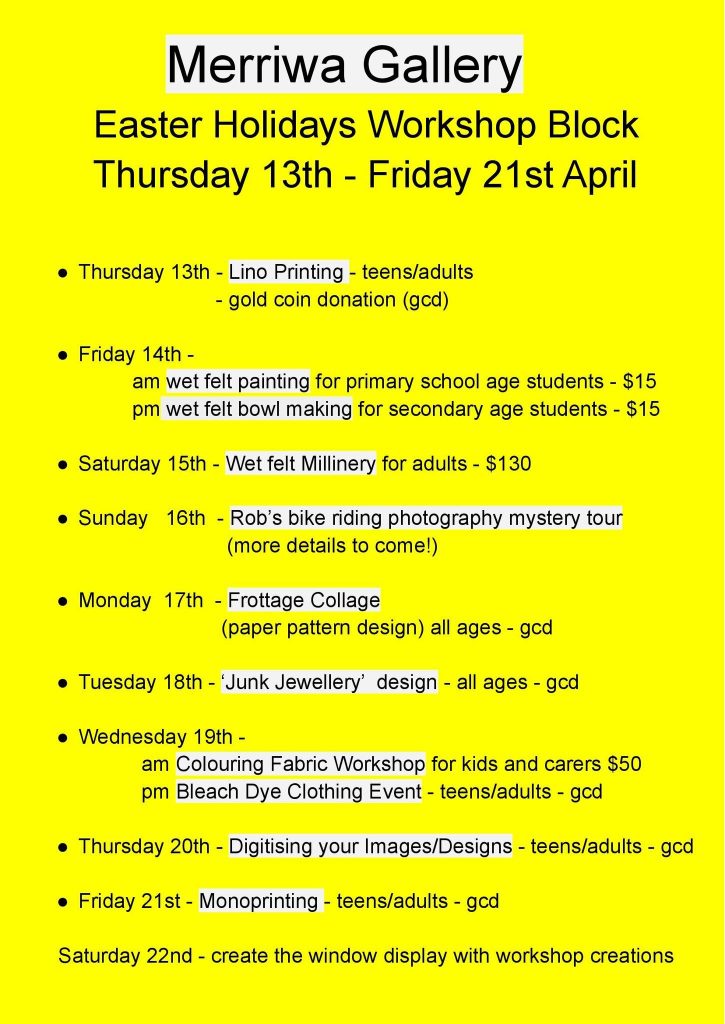 ______________________________
Dave Layzell
MERRIWA MAIN STREET BEAUTIFICATION – 16/02/2023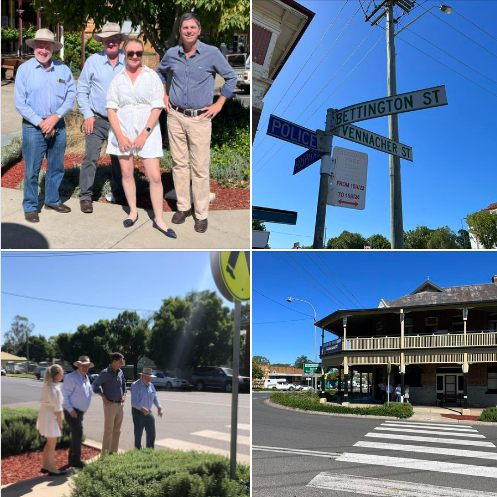 It's hard to think of anything we could do to improve picturesque Merriwa but we will try! Just a few small improvements such as village landscape lighting could be just the trick. We will find out soon!
Today Mayor Maurice Collison, Councillor Tayah Clout, Councillor Ron Campbell and I celebrated a $200k grant for the Merriwa Town Centre Activation.
Merriwa is the mid-point jewel on the Golden Highway with its strategic position between Newcastle and Dubbo. We had some fantastic conversations last night at the Transport Forum in Muswellbrook about what we can do to put a greater emphasis on this important piece of NSW's road network. We will need to create opportunities for Merriwa in the future as part of our future road investment.
Therefore we also took the opportunity to review the pedestrian crossing at the corner of Bettington Rd & Vennacher Rd. This has been raised as an issue so we agreed to work on funding for some lighting at this corner.
MERRIWA POOL – 16/02/2023
Recently the Merriwa Pool was awarded $219k for a new amenities block. The works should start as soon as the sw

imming season ends. It's an important improvement to a community asset that is well loved.
There is a fundraising drive planned at the pool. The Community Swim Challenge is being held at 5.30-8am each weekday morning in February.
Merriwa Pharmacy is donating 20c per lap towards the community. The fundraising will be directed towards assisting residents financially impacted by the new shared pathway town.
The local men's shed is working on a fundraising barometer signboard to help with community motivation. The men's shed are always good for a worthy cause, a good chat, a biscuit and a cup of tea. Great to catch up with them.
______________________________
Hunter Local Land Services
LIVESTOCK FARM TECH FIELD DAY
Join Hunter Local Land Services to chat all things farm technology for your livestock!
With a great line up of speakers
, hear all about:
Thursday, 27 April
9am – 1pm
For more info contact Teresa Hogan, Senior Livestock Officer, 0417352694 or teresa.hogan@lls.nsw.gov.au
Register here now:
https://hunterlls.wufoo.com/…/farm-tech-livestock…/
______________________________
Merriwa District Progress Association
MEET THE CANDIDATES
Merriwa District Progress Association is pleased to present the candidates for the Upper Hunter Electorate in the 2023 NSW Election in 25th March 2023 to the local community to better understand what each candidate has to offer the Merriwa district.
6pm Wednesday 8th March 2023 in the Merriwa RSL Club Auditorium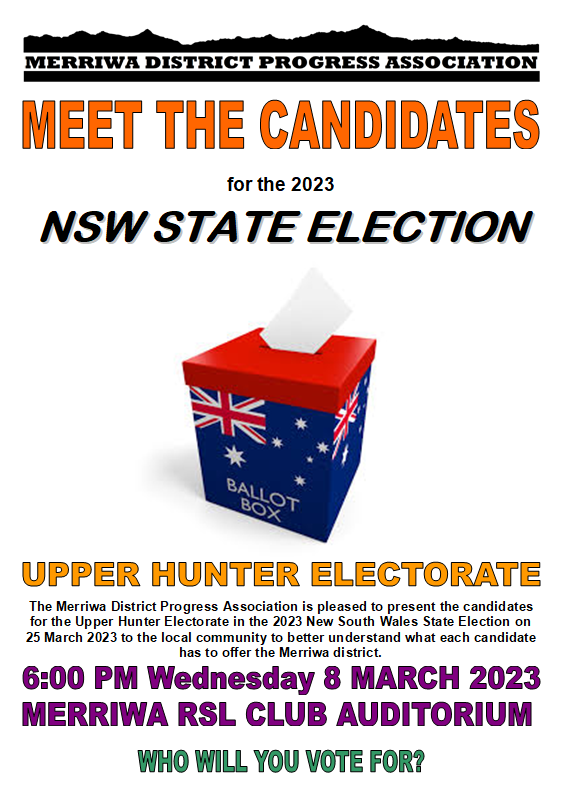 ______________________________